If you know me well enough to sometimes have a coffee with me, go out dancing or come visit me, you already know that at least a small portion of the time spent together will be revolving around food. The conversation can start with a story about a dish I've recently cooked, a photo I've recently taken or a deli shop I've recently discovered. About Chef's Table or a new cookbook, a new ingredient or a recent restaurant experience.
Making plans
Last weekend my Dad visited me in Edinburgh. Of course, as a host focused on creating a nice experience for my guests, I prepared food, picked a restaurant to try out on one of the days and got everything ready. I like to plan ahead and know exactly what I wish to do. Not having any plans can lead to wasting so much time discussing wishes and agreeing on some. Instead, I like to prepare two or three options that my guests can choose from, to make both our lives easy. The only thing that I forgot to plan this weekend is how to get rid of the bad cold that's just been getting worse and worse… But life can still be enjoyed to the fullest even if your nose is slightly runny. And as they say in Romania, there's nothing some good wine can't treat…

Home chef wannabe
On Friday I decided to cook a fairly light dinner, as my Dad was arriving quite late. I took out The Flavour Thesaurus and started with a base ingredient, carrots. I've been wanting to try out this carrot, cardamom and armagnac recipe my friend, Diana suggested a while back. This was the perfect time. I had some prawns, and from one ingredient to another, I built this dish:
I've been focusing quite a lot on the concept of 'home chef' rather than 'home cook', and that is where I aspire to get someday. Now I'm trying to learn, experiment and document everything. Guess what? It's not easy! Ok, sure, being a graphic designer and having some artistic eye helps me start further away from zero, but I've never studied plating or food styling, and learned to cook all by myself, with very little help from others. But anyway, as I always tend to, I got far from the subject of this blog post. I'll get to the recipe for this tasty dish very soon, I promise!
From truffled eggs benedict to truffle cheese
On Saturday we stepped up our gourmet game, by starting the day with my homemade gourmet truffled eggs benedict, a simple twist on the British classic. Well, instead of a muffin I used freshly baked granary bread, instead of bacon I used Jamon Serrano (and trust me, it's sooooo much better!) and I added a spoon of truffle paste to the hollandaise sauce. I served that with a small handful of arugula with lemon juice and there it is: the – best – brunch – in – the – world!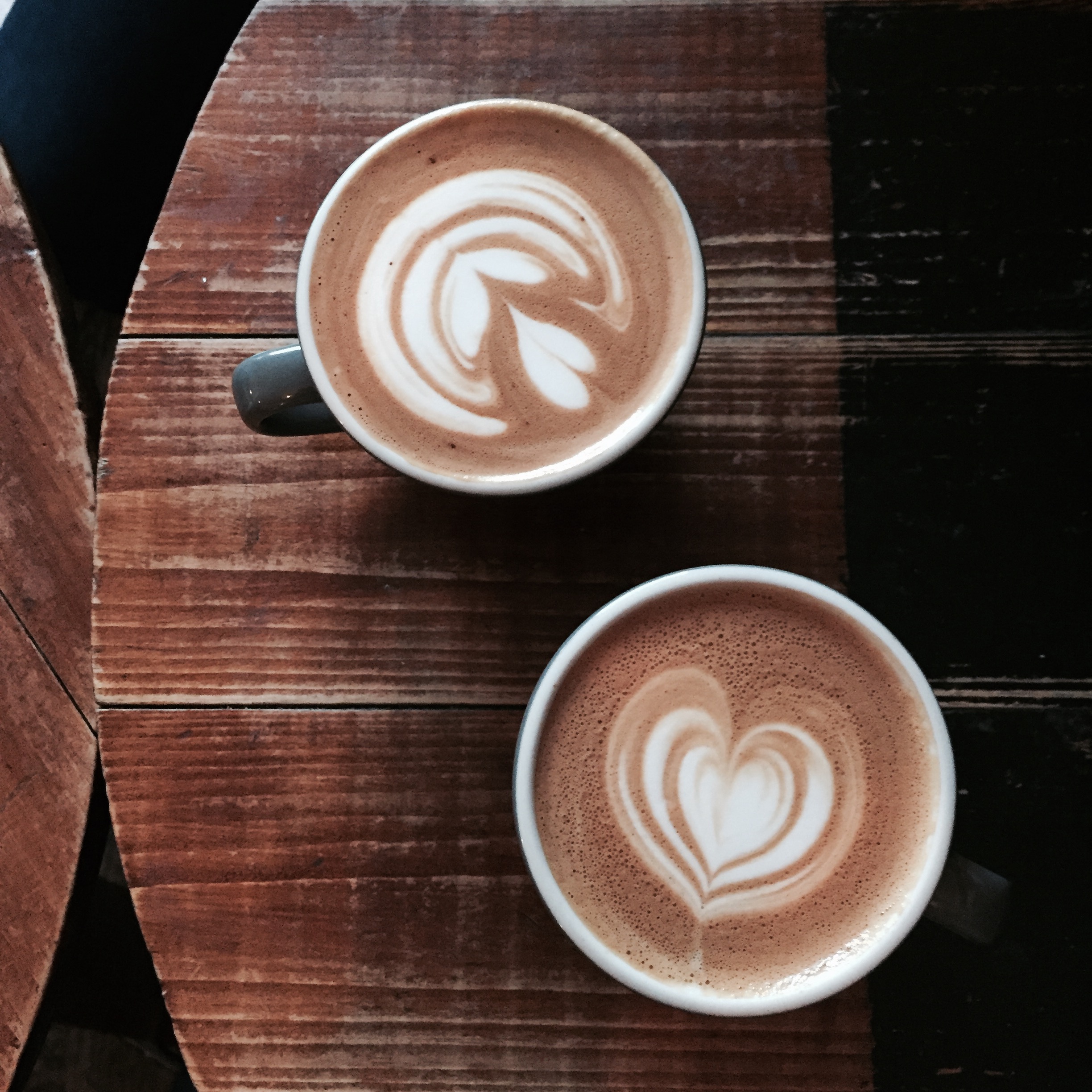 The day continued with a walk in the city, a bit of shopping, and because I can never stop at just fashion, a visit to my favourite local cheesemonger, I. J. Mellis, about which I wrote this article exactly a year ago. In between shops we had the perfect flat white at Artisan Roast. Among others, we bought a delicious truffle pecorino which got devoured pretty instantly the next day.
[twocol_one]
[/twocol_one] [twocol_one_last]
[/twocol_one_last] [twocol_one]
A decadent dinner
Finally, we got back home and my Dad helped me prepare dinner. We made Yotam Ottolenghi's chicken livers with red wine and cherries from my (current) favourite cookbook, NOPI: The Cookbook
as a starter. The recipe was absolutely delicious, and if you need a creative and very different cookbook, do try this one!
For the main I chose to cook venison because my Dad likes meat and venison is very hard to find back home, in Romania. I took some inspiration from my birthday dinner at The Atelier. I honestly believe that their dishes are also inspired by Ottolenghi's recipes in NOPI: The Cookbook
. I put together some violette potatoes that I found at my local fruit and veg shop, Dig-In, medium rare venison (cooked perfectly by my Dad, who's the meat master), a blueberry and port wine sauce, roasted cacao nibs and blanched asparagus for crunch and colour.
The dessert was ready from the night before: chocolate mousse with sea salt flakes and port wine, topped with chopped almonds and figs.
A Franco-Indian Sunday
We started the day with a highly decadent platter with the cheese we had previously bought. Truffle pecorino – if you ever come across it, buy some, it's delicious! I paired it with figs and quail eggs (I know, I know…) and it created one of the most pleasant and delicate flavour combinations in the world!
After a long walk along the Cramond Island promenade, we finally ended the weekend with a tasting menu at Navadhanya, an Indian wannabe-fine-dining restaurant that recently opened and that ranks very high on TripAdvisor. I will write more about that dinner in a restaurant review soon. All I can say is that I've had better Indian food, and to be honest I was a disappointed by the overall menu. But more on that later.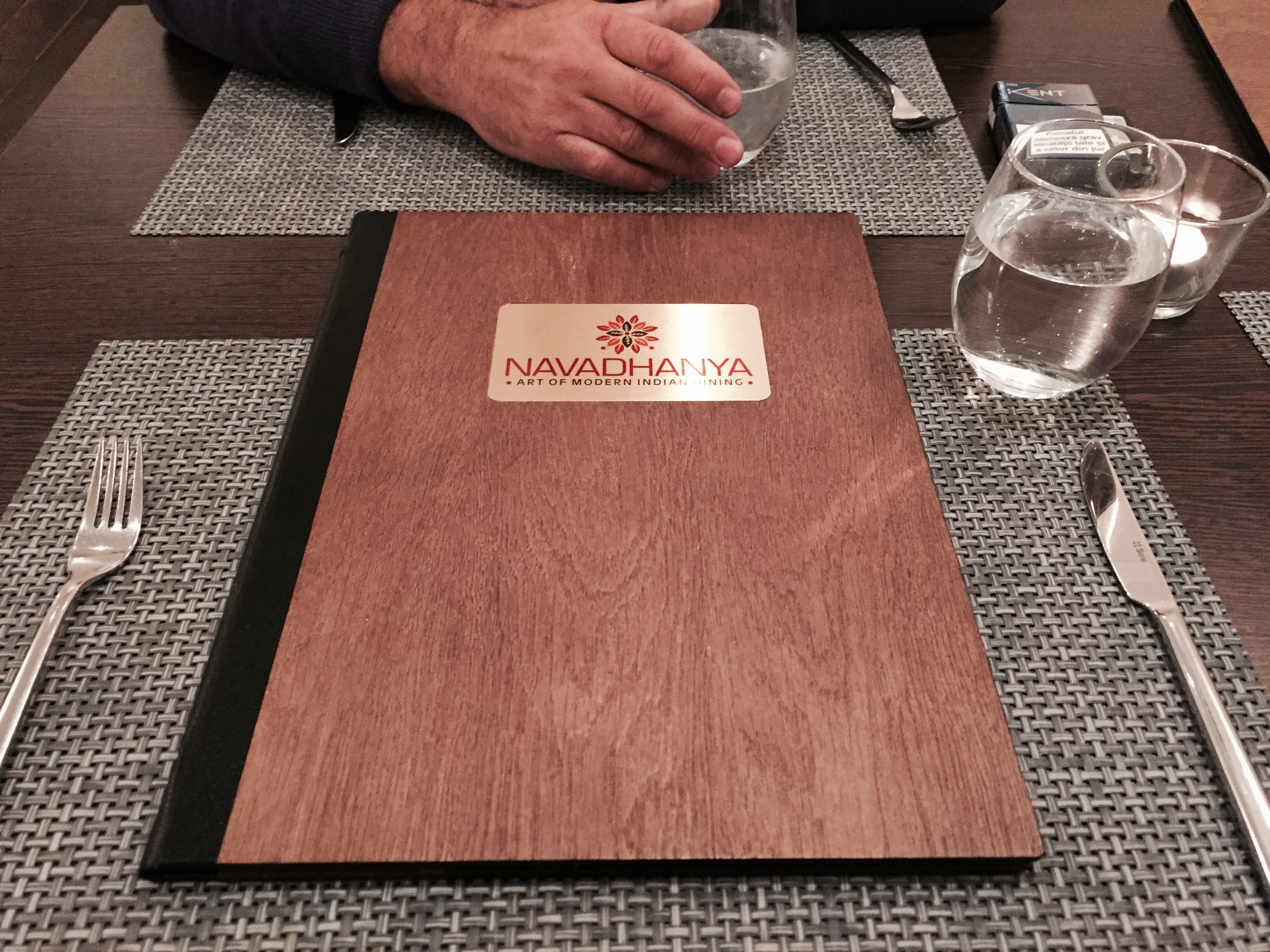 Just as a side note, though, don't imagine that all my weekends are like this one. But hey, life is to be enjoyed to its core from time to time, and a little epicureanism never hurt anyone!
Love, happyholism and nom-nom,
Ioana