I always fool myself believing that I will go out for a walk and do just that. In my case, a walk will always turn into a culinary journey. I am utterly drawn to all the cute specialised shops – veggies, spices, Asian, meat, wine, fish… I find it impossible to abstain myself from entering these shops, and even more difficult from buying something – *anything*, just a little bit..
I've heard of British cheese, but never felt excited enough to actually try some out from a specialized shop. This time I did, at I.J.Mellis in Morningside, Edinburgh. I got five different types of cheese, all but one from the UK. The intruder was Murcia al Vino, from Murcia, Spain.
Of course, such a treat had to turn into a decadent candle light dinner, and from one delicatessen shop to another, I ended up also collecting three types of salami/sausage: wild boar, mutton and coriander, and pork and fennel, some marinated olives, walnuts, figs, grapes, crackers and a bottle of Bordeaux.
I am no cheese specialist, but here is what I bought:
Isle of Mull Cheddar – from Scotland; even though notably better than any other cheddar from the supermarket, it was the last one to be finished…
Ardrahan Smoked – from Ireland; cow's milk, semi-soft, with a strong smoky taste
Ragstone – from England; soft goats cheese
Shropshire Blue – from England; slightly similar to Stilton, with a slightly stronger flavour
Maisies Kebbuck – from Scotland; cow's milk, semi-soft, very light taste
Murcia al Vino – from Murcia, Spain; semi-soft goats cheese with a strong red wine flavor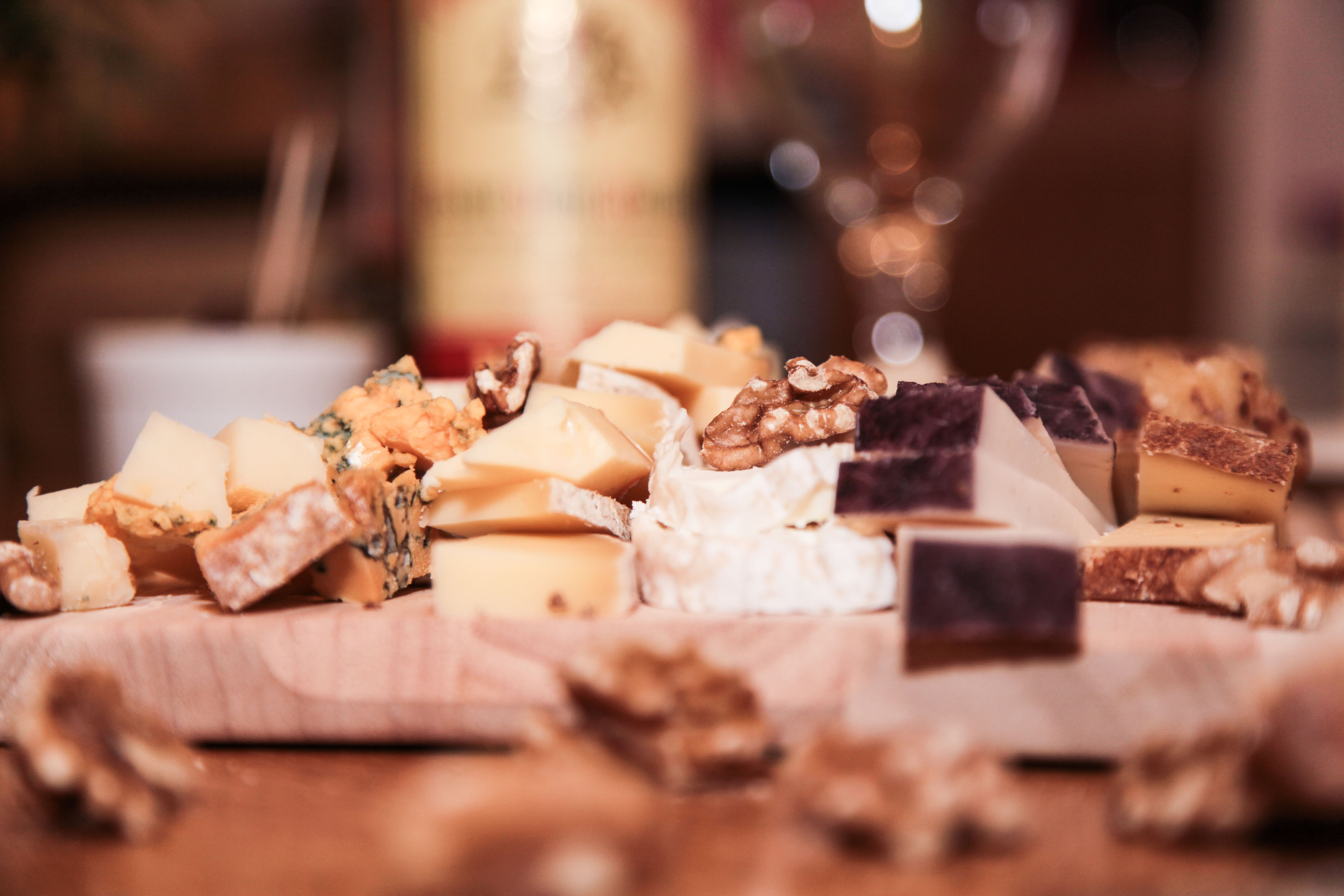 If you get the chance to come across British cheese from a proper cheesemonger, do try it!
Until next time,
Love, happyholism and nom-nom,
Ioana