Angels with Bagpipes, and exquisite restaurant in the heart of Edinburgh that brings together traditional Scottish food and contemporary cuisine.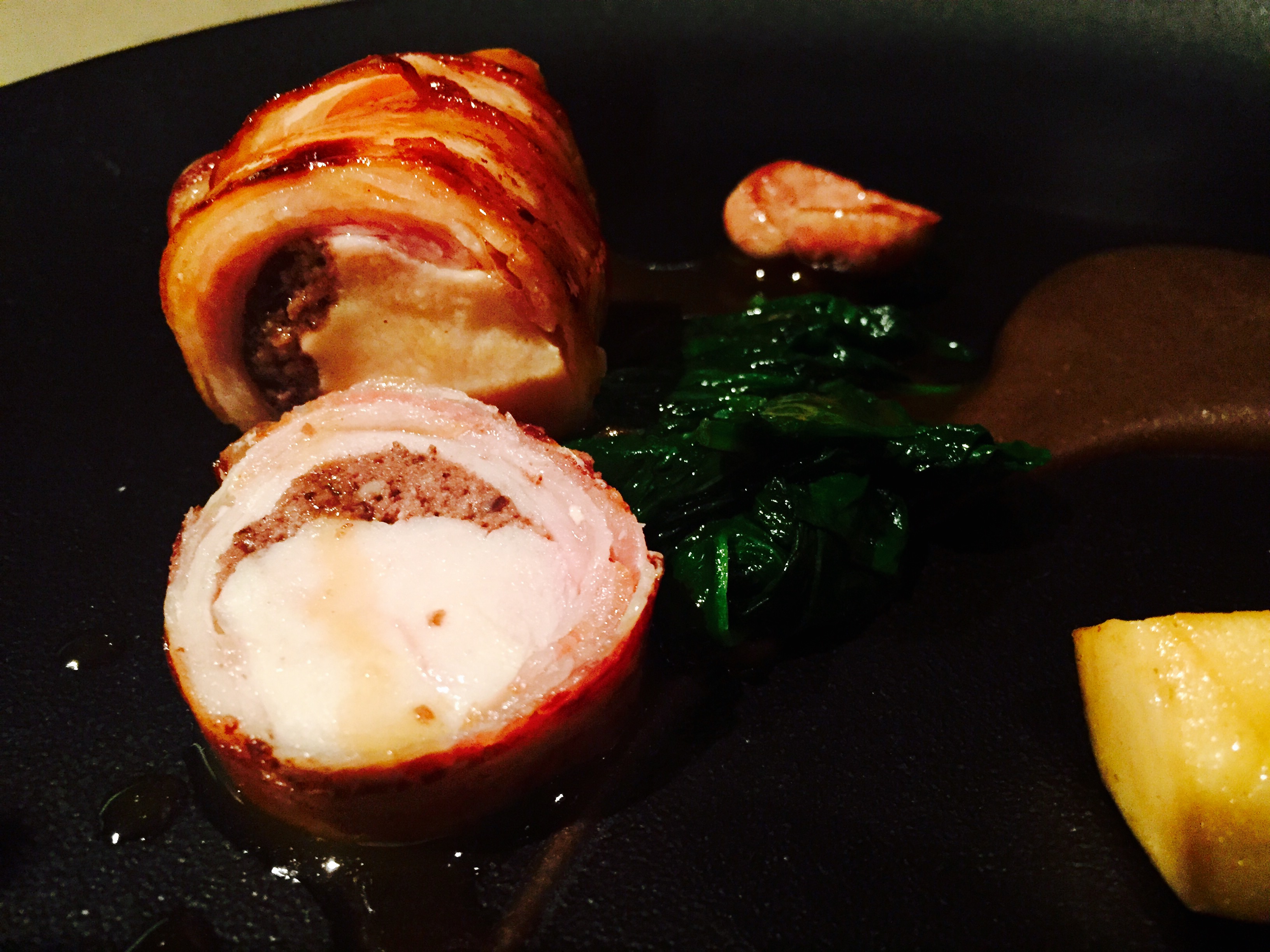 Last weekend my best friend came to visit me in Edinburgh and after a couple of delicious homemade meals that turned the house upside down we decided to go to the restaurant. Since I'm always on the look for new places, after some research, I picked the one place that stood out from the crowd. I was looking for an affordable, traditional Scottish meal in a nice restaurant that has good reviews.
Of course, in my two years spent in Edinburgh I passed by Angels with Bagpipes numerous times, and the name always captured my attention. However, its location (on the Royal Mile) made me fear it might be just another one of those overpriced tourist traps that I personally try to avoid at all times. I was wrong!
Eating at Angels with Bagpipes was a memorable experience that made me feel the soul of Scotland in amazing flavours, beautiful plating and interesting textures. I tasted the Highlands, the ocean and the waves throughout the entire meal and every dish brought together, like puzzle pieces, a feeling of intense joy for having had the chance to live in this country. The Scottish spirit was present throughout the entirety of the meal, from food to the genuinely friendly staff.
The menu
The experience itself was sprinkled with small surprises: delicious (homemade?) bread as amuse bouche, coffee and a flavoursome selection of truffles and fudge as petits fours; all included in our 4 course tasting menu.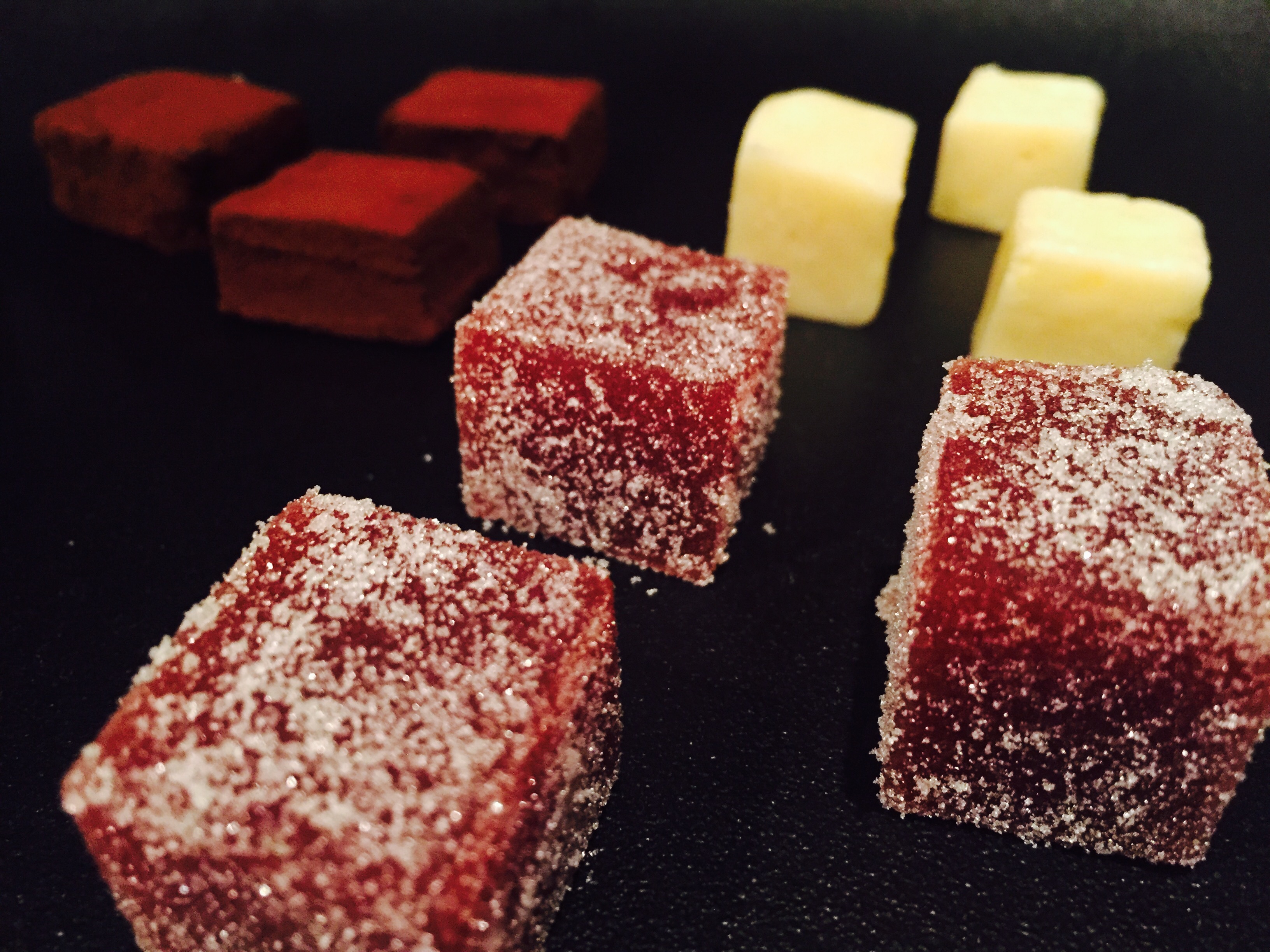 If you wish to have a tasting menu (which I honestly warmly recommend), you can choose between 4 courses (£35 or £50 with wine pairing included) and 6 courses (£50 or £75 with wine pairing). But remember that on top of that you will also be surprised with some (not-so-small) amuse bouche and a platter of sweets!
The restaurant's policy with regards to the tasting menu is simple: you can choose any dishes from their menu as long as the whole table orders the same. Basically, you may not wish to go for a tasting menu if you're with 10 other people, or you might end up spending the night deciding. Since neither of us have a strong sweet tooth, we went for the haggis, the crab, the salmon and the rabbit.
Authentic, yet sophisticated Scottish food
I can't quite decide which dish I liked the most, but, undoubtedly the haggis was the most surprising one! I've had haggis many times before. Whenever I have new guests I buy some from the local butcher, and it's really good. But the haggis that I had at Angels with Bagpipes was from another world: peppery yet not too pungent, and with a soft, melt-in-your mouth texture that I had never before found in this traditional Scottish dish. If you don't know much about Scottish food, haggis is usually served with 'neeps' (turnips) and 'tatties' (potatoes) which are often puréed and with a bit of whisky sauce.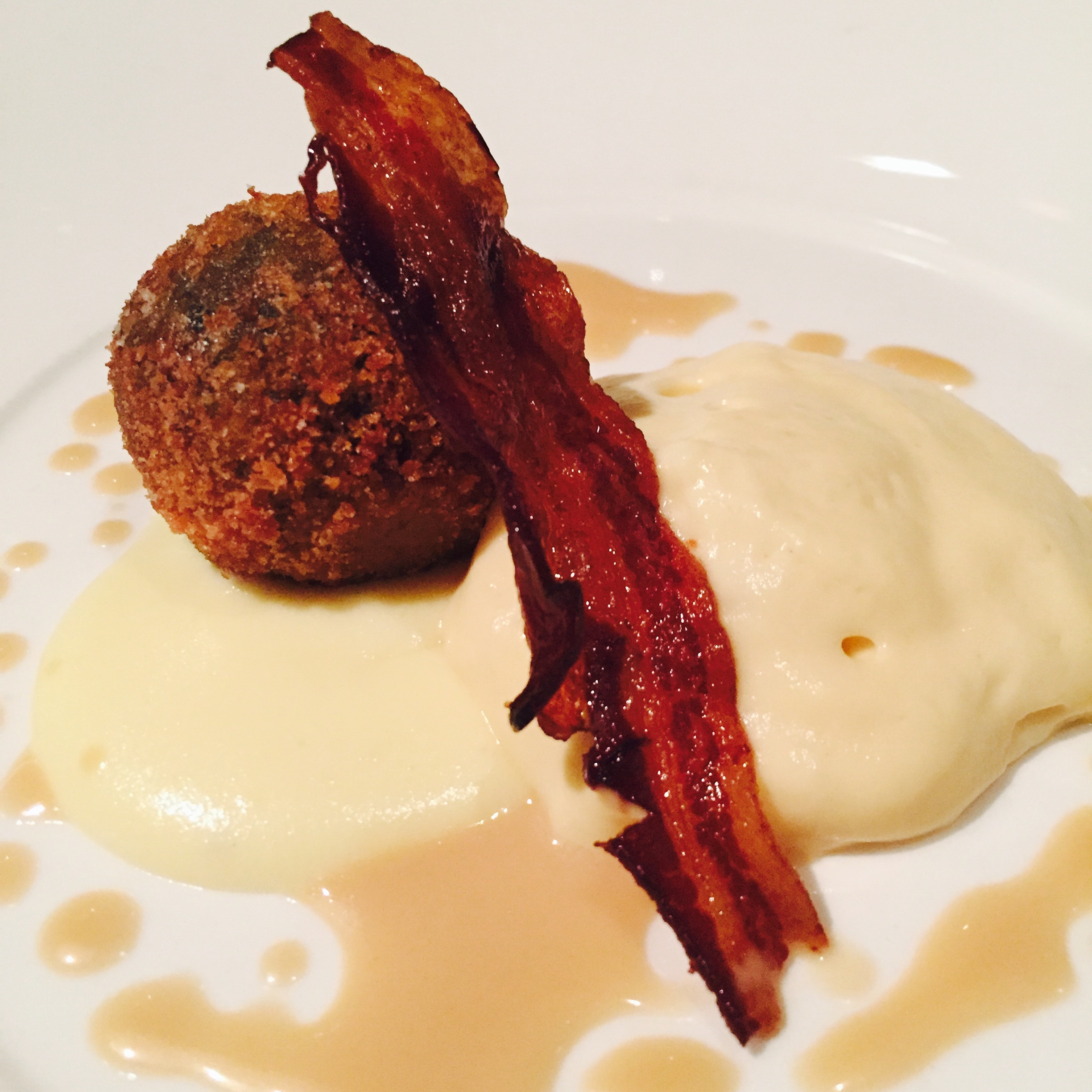 Among others and constantly throughout the meal, chef Fraser Smith proved to be a purée master, and as small as this detail may be, I must say that never in my life have I had five purées that tasted so good and were as soft and creamy and at Angels with Bagpipes.
The crab was the only dish that was a slight intruder for breaking the Scottish pattern with Asian flavours, but it perfectly refreshed my palate after the haggis. Served with avocado purée, salade frisée, coriander and radishes, it reminded me of the green beauty of the Highland hills.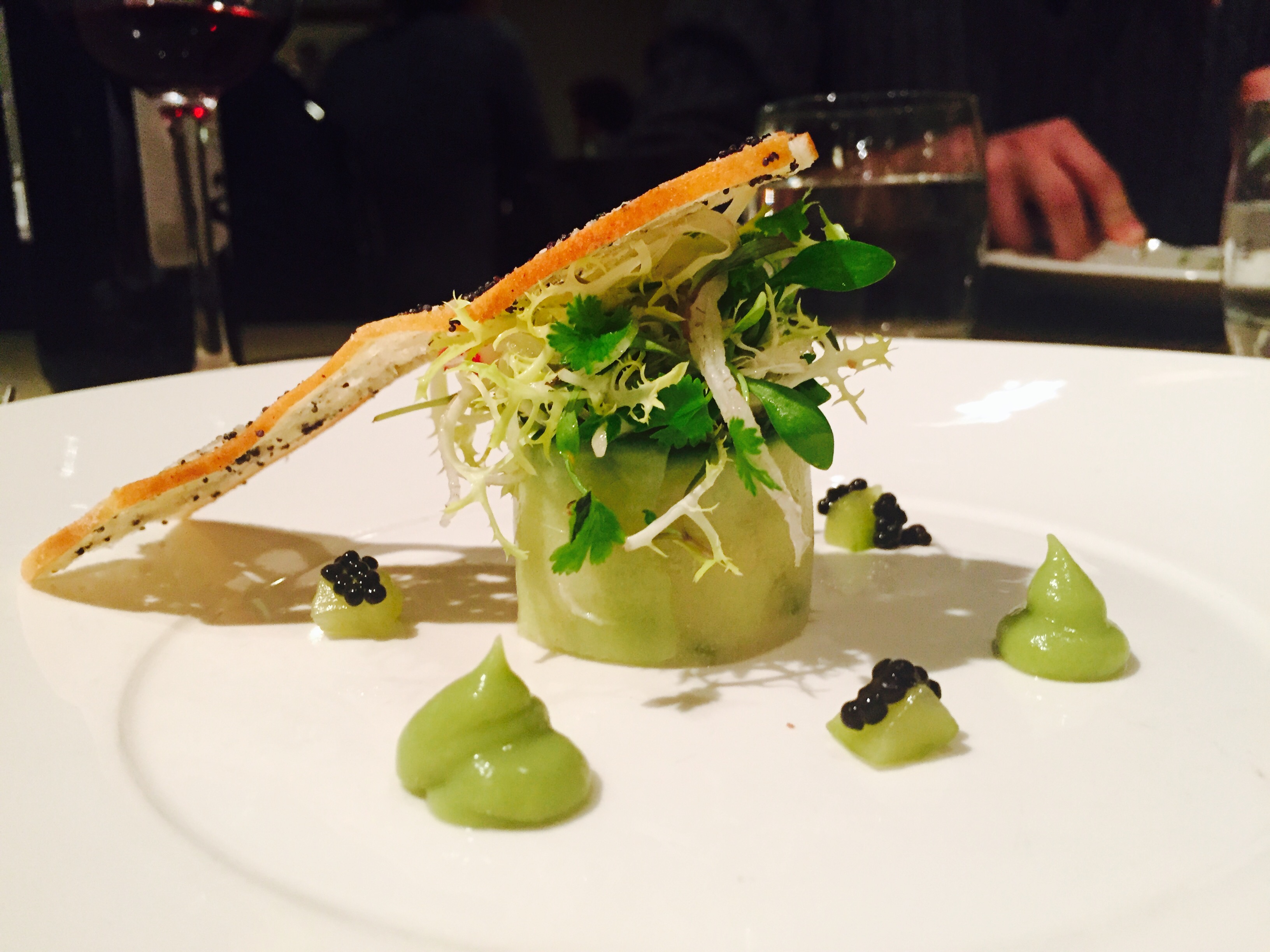 The salmon followed, and through its flavours and textures, it took me straight to the ocean, perhaps on the Western coast of the country. I tasted the waves in a seafood mousse that elegantly enveloped a perfectly cooked salmon fillet on a colourful bed of rainbow chard.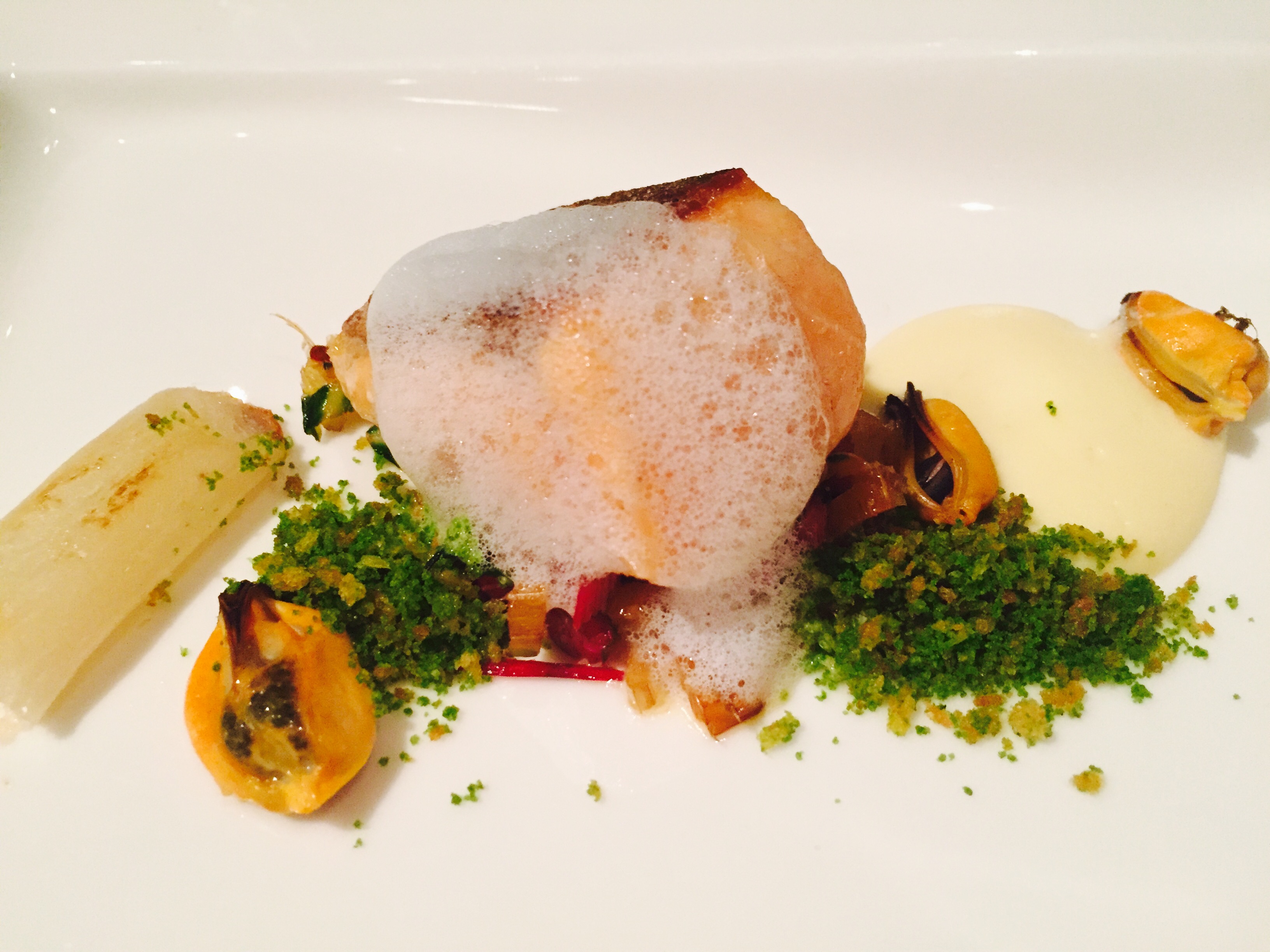 We concluded an excellent dinner with a delicious rabbit roulade cooked to perfection with black pudding textures, spinach and king oyster mushroom. This dish was the epic ending to a great symphony of flavours.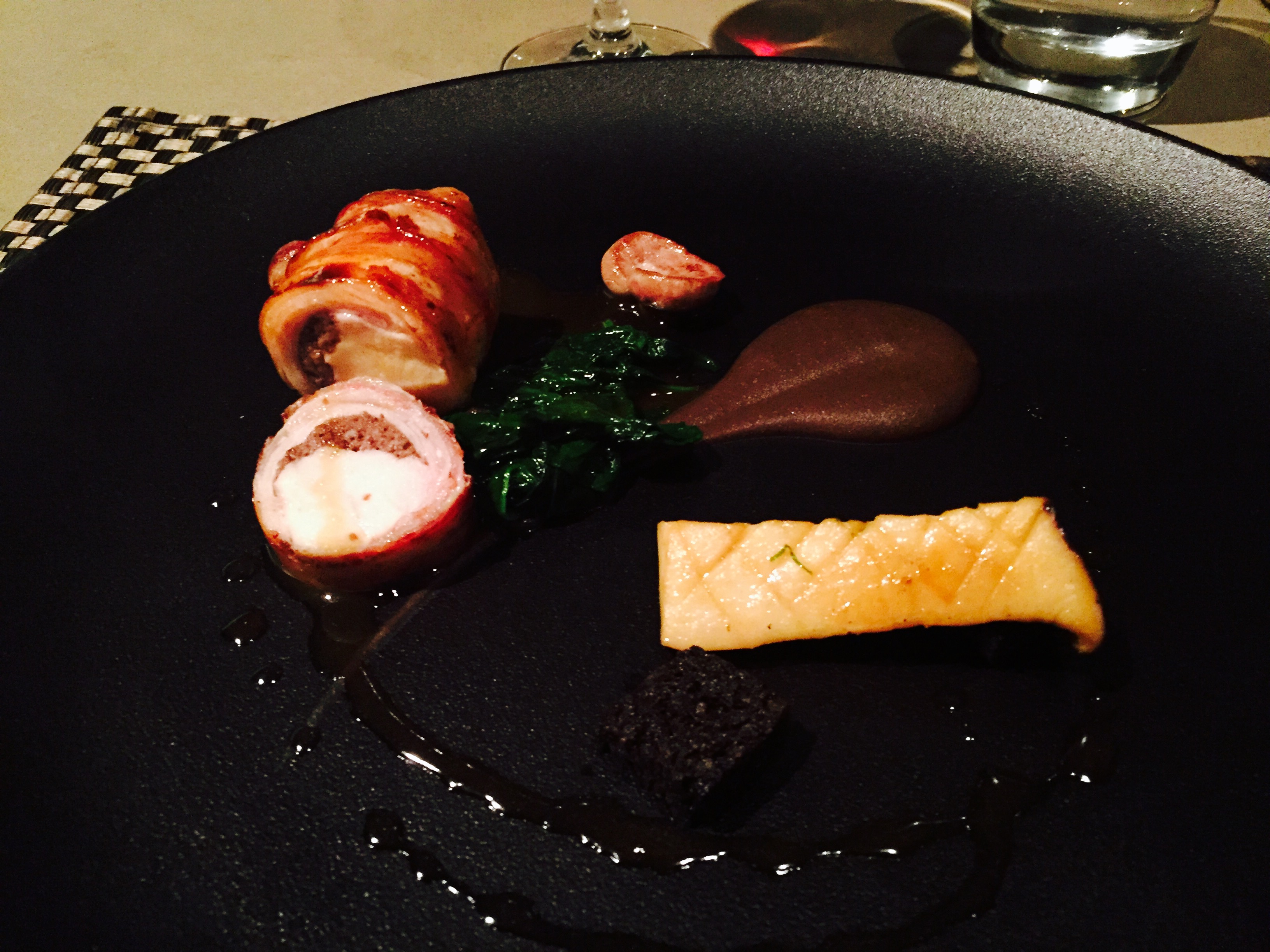 Angels with Bagpipes, featured in the Michelin Guide
Still not enough to convince you? 'Small, stylish restaurant named after the wooden sculpture in St Giles Cathedral, opposite. Dishes are more elaborate than the menu implies; modern interpretations of Scottish classics could include 'haggis, neeps and tattiesgine" is a Michelin inspector's description of the restaurant in the 2017 Michelin Guide. You can also read more about Angels with Bagpipes on TripAdvisor or on The List Eating and Drinking guide. And if you wish to get to know the chef a little better, you can read this interview.
So, what are you waiting? Book a table here or call this number: 0131 220 1111.
Love, happyholism and nom-nom,
Ioana