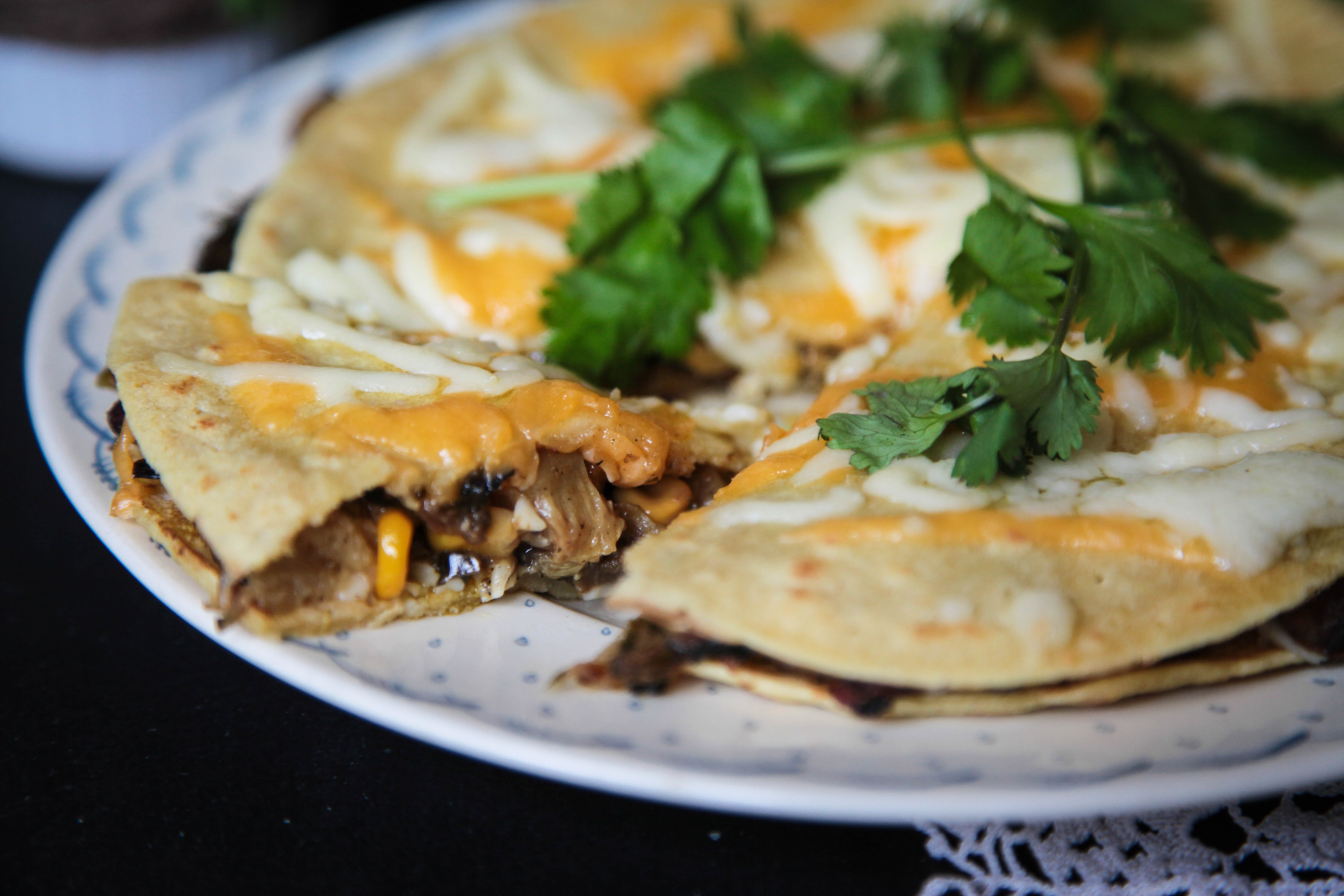 This delicious vegetarian quesadilla made with aubergines and zucchini is an utter treat. It is easy and relatively quick to make and can be a great dish for those days when you simply crave something different! 
Despite my love for meat, I have been trying to cut down on it and replace it with healthy, vitamin-packed vegetables. I have to admit, I found this vegetarian version of quesadilla far better than the classic chicken one. It's tastier, healthier and a lot more enjoyable!
[twocol_one]
[ingredients title="Ingredients"]
For 4 quesadillas
2 aubergines
2 zucchinis
1 red pepper
1 red onion
100g kidney beans (from can)
70g sweet corn (from can)
1 tbsp adobo seasoning
1 tsp jerk seasoning
1 tsp thyme
1 tsp oregano
Juice from 1 lime
1 handful of fresh coriander
1 tbsp olive oil
100g grated mozzarella
100g grated cheddar
fresh homemade guacamole
[/ingredients]
[ingredients title="Ingredients for the yogurt sauce"]
5 tbsp greek yogurt
Juice from 1/2 lime
1/2 tsp freshly ground cumin
1-2 garlic cloves
salt to taste
[/ingredients]
[/twocol_one] [twocol_one_last]
[directions title="Directions"]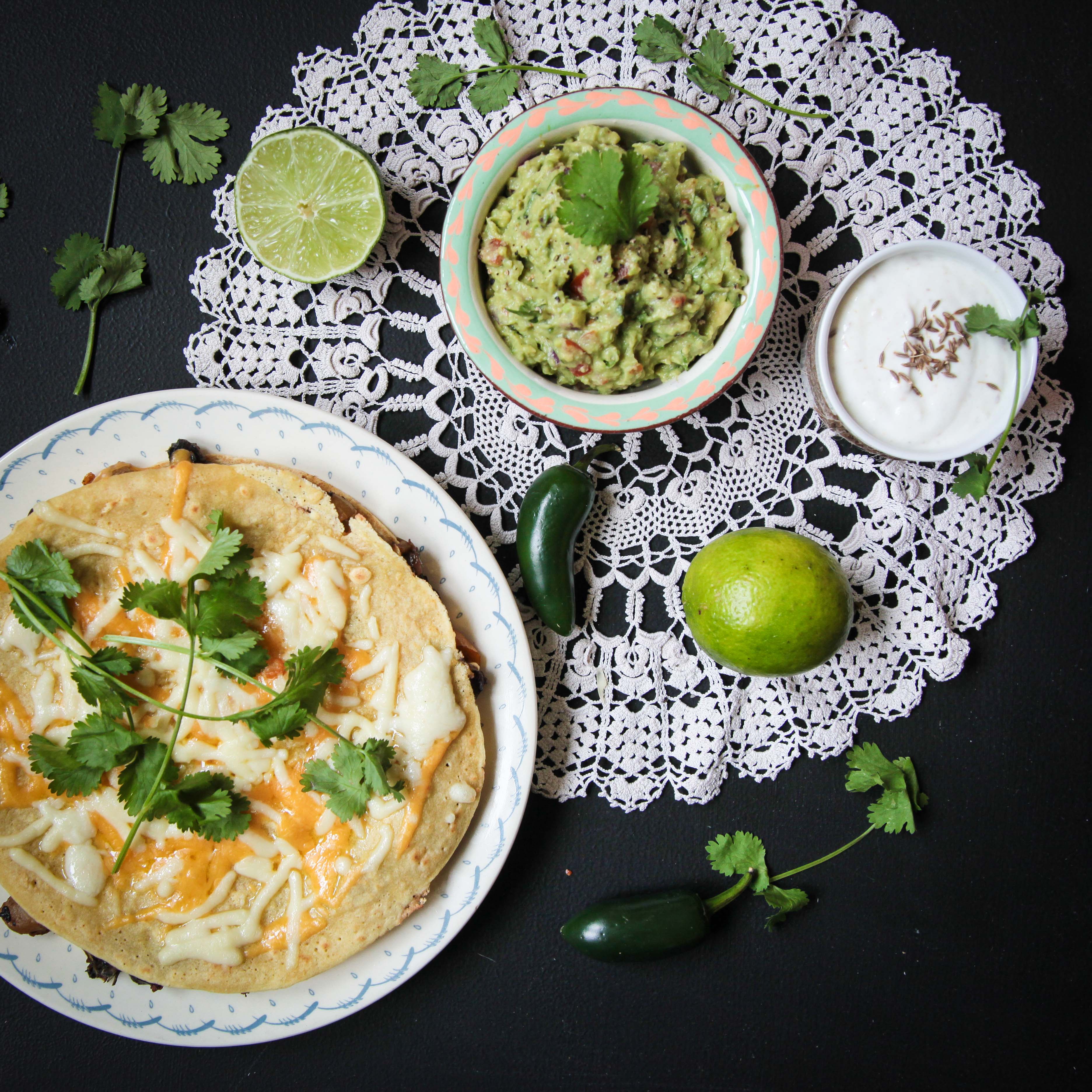 Chop the aubergines and zucchinis in small cubes. Julienne the onion and the pepper.
Heat the olive oil in a large pan and cook the chopped vegetables, together with the spices and herbs (adobo, jerk, thyme and oregano) on medium low heat, with a lid, until soft (for approx. 10 minutes). Don't forget to stir from time to time, or else some of the veggies might stick to the pan and burn.
Chop the coriander and drain the brine from the beans and corn.
Once the veggies are done, remove the lid and add the coriander, beans, corn and lime juice. Turn the heat up and cook for 1-2 minutes stirring constantly.
Let cool. Preheat the oven 180°C.
In the meantime, prepare the yogurt sauce. Add the yogurt, lime juice, salt, freshly ground cumin and pressed garlic to a bowl and combine well.
Assemble the quesadillas on a tray. Add one tortilla, together with 25g of mozzarella. On top add the veggie filling and 25g of cheddar, together with the second tortilla. You can sprinkle some more mixed cheese on top.
Bake in the oven for 5 minutes, until the cheese has melted and the tortillas have become crispier.
[/directions]
[/twocol_one_last]
Enjoy the quesadillas warm, and add guacamole and yogurt sauce on top for the best result!
Love, happyholism and nom-nom,
Ioana