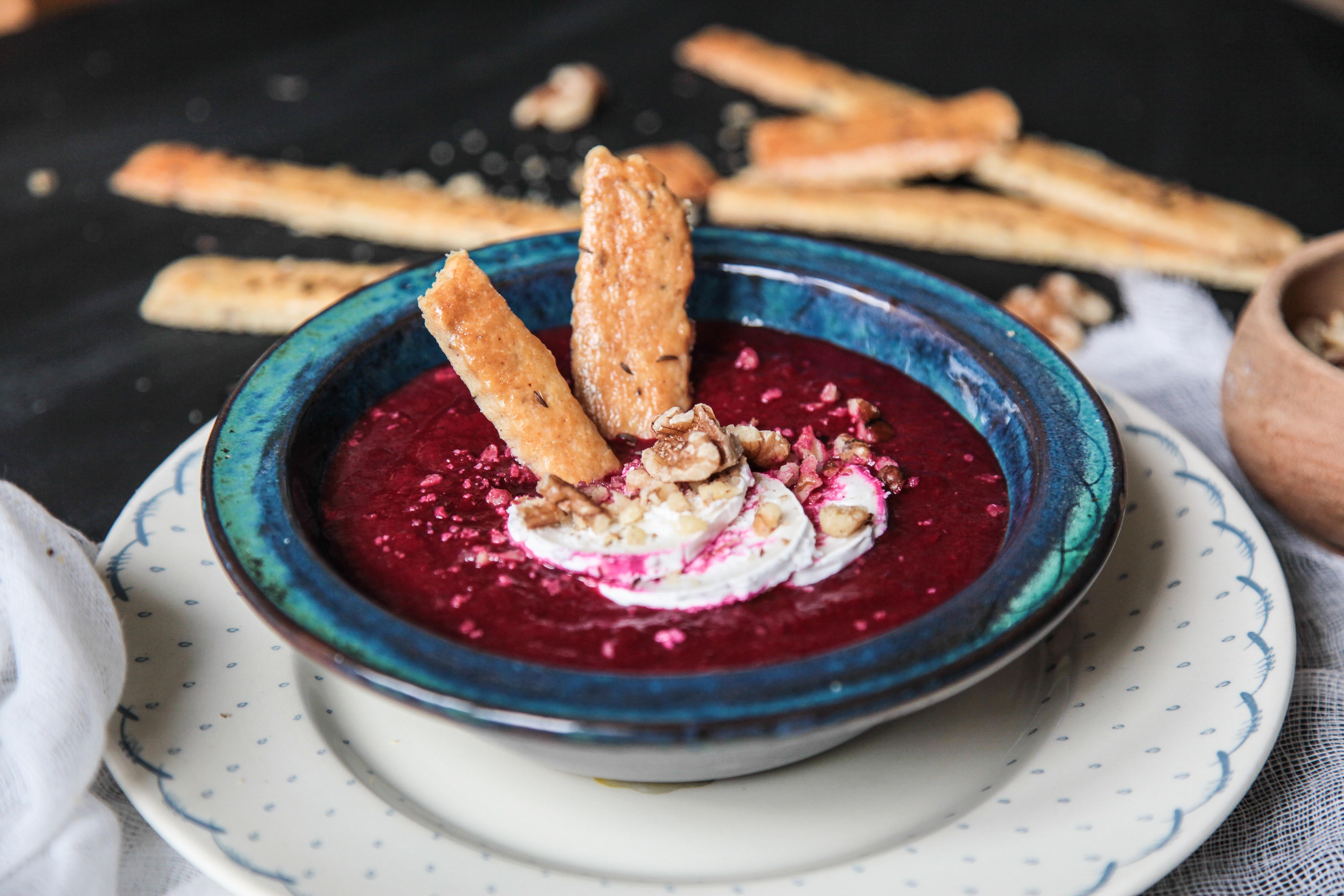 These buttery breadsticks with caraway seeds go perfectly well as a snack, as well as with any cream soup. While my favourite topping are caraway seeds, you can replace that with anything – salt, chili flakes, fennel seeds, cumin, sesame seeds… What's even better is that it takes no time to make and bake them!
[twocol_one]
[ingredients title="Ingredients"]
1 cup of flour
1 tsp baking powder
1 tbsp milk
100g butter (room temperature)
1 tsp sugar
1 tsp caraway seeds (for the dough)
salt to taste
1 egg for washing
2 tsp caraway seeds (to sprinkle)
[/ingredients]
[/twocol_one] [twocol_one_last]
[directions title="Directions"]
Preheat the oven 180°C.
In a bowl, mix the dry ingredients (flour, baking powder, sugar, caraway seeds and salt).
Add the butter and the milk to the bowl and mix well.
Spread the dough on a baking sheet (0.5cm) using a rolling pin and cut it in strips (2cm wide).
Eggwash and sprinkle caraway seeds.
Bake for 20 minutes. Let the breadsticks chill for 10 minutes, then break the strips apart.
[/directions]
[/twocol_one_last]
Ta-dam! These buttery treats are so tasty they melt in your mouth!
Enjoy!
Love, happyholism and nom-nom,
Ioana