This Banh Mi pâté recipe follows the secrets of Hanoi's most popular Banh Mi stall: it's spiced to perfection, flavoursome and fresh!
During last year's trip in Vietnam I discovered the delicious Banh Mi, a Vietnamese baguette sandwich with pâté, different types of ham, carrots, fresh coriander and daikon. To emphasise my newly discovered love for Banh Mi, I have to tell you that the last day I had one for breakfast, one for lunch, and one to take with me on the plane.

My boyfriend and I found a cute little stall with 10 chairs next to it called Banh Mi 25. As a matter of fact, it was ranked as the 2nd best restaurant in Hanoi on TripAdvisor. Due to our frequent visits we became friends with the owner, who shared some of his secrets with us. I was particularly interested in the pâté recipe, so he told me about the 5 secret spices he uses for his finger licking good baguettes.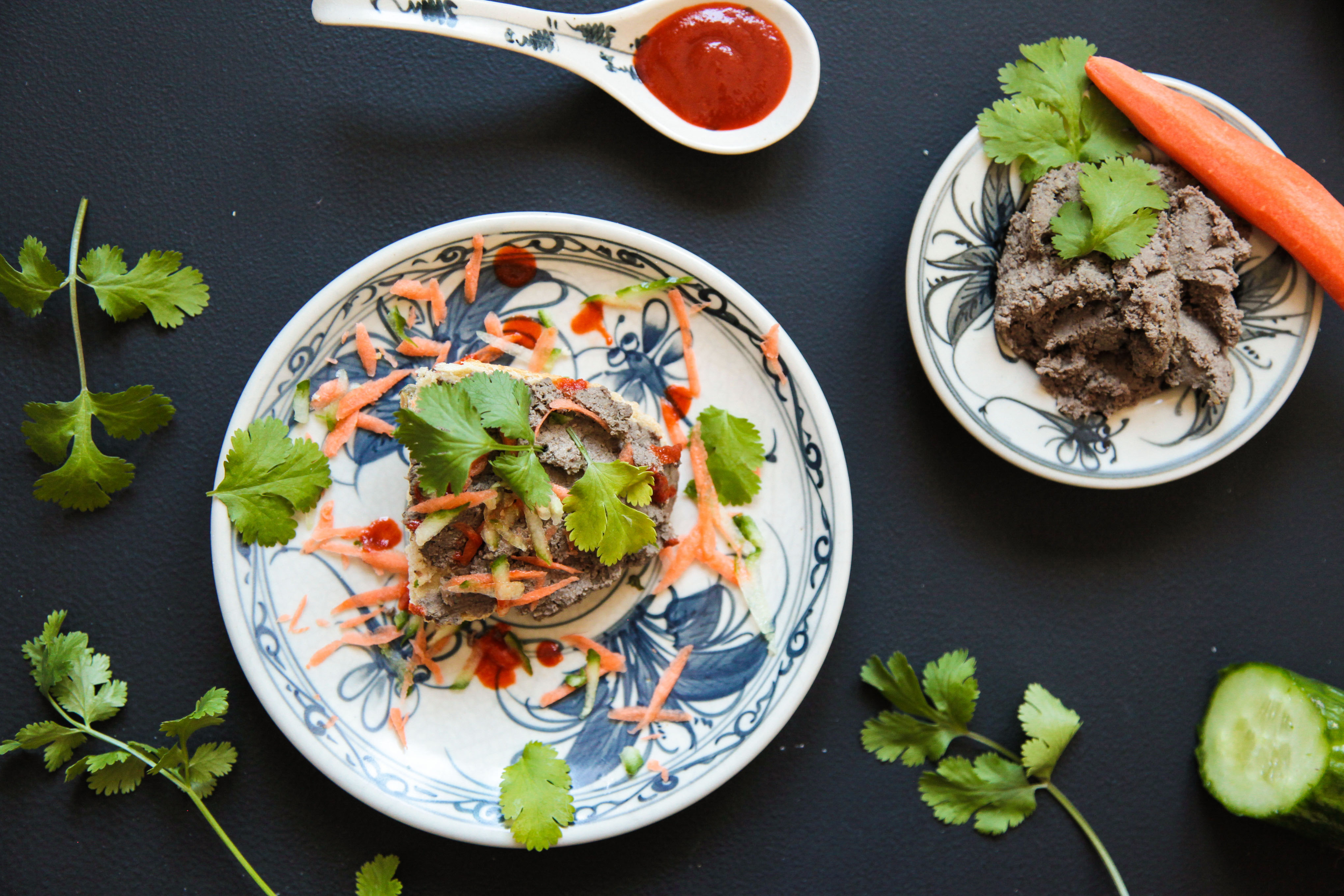 Whether you have this inside a baguette (perfect to pack and take it with you), or simply have it tartine style on one slice of bread, this pâté recipe can be great for breakfast, a quick lunch, or even a great starter!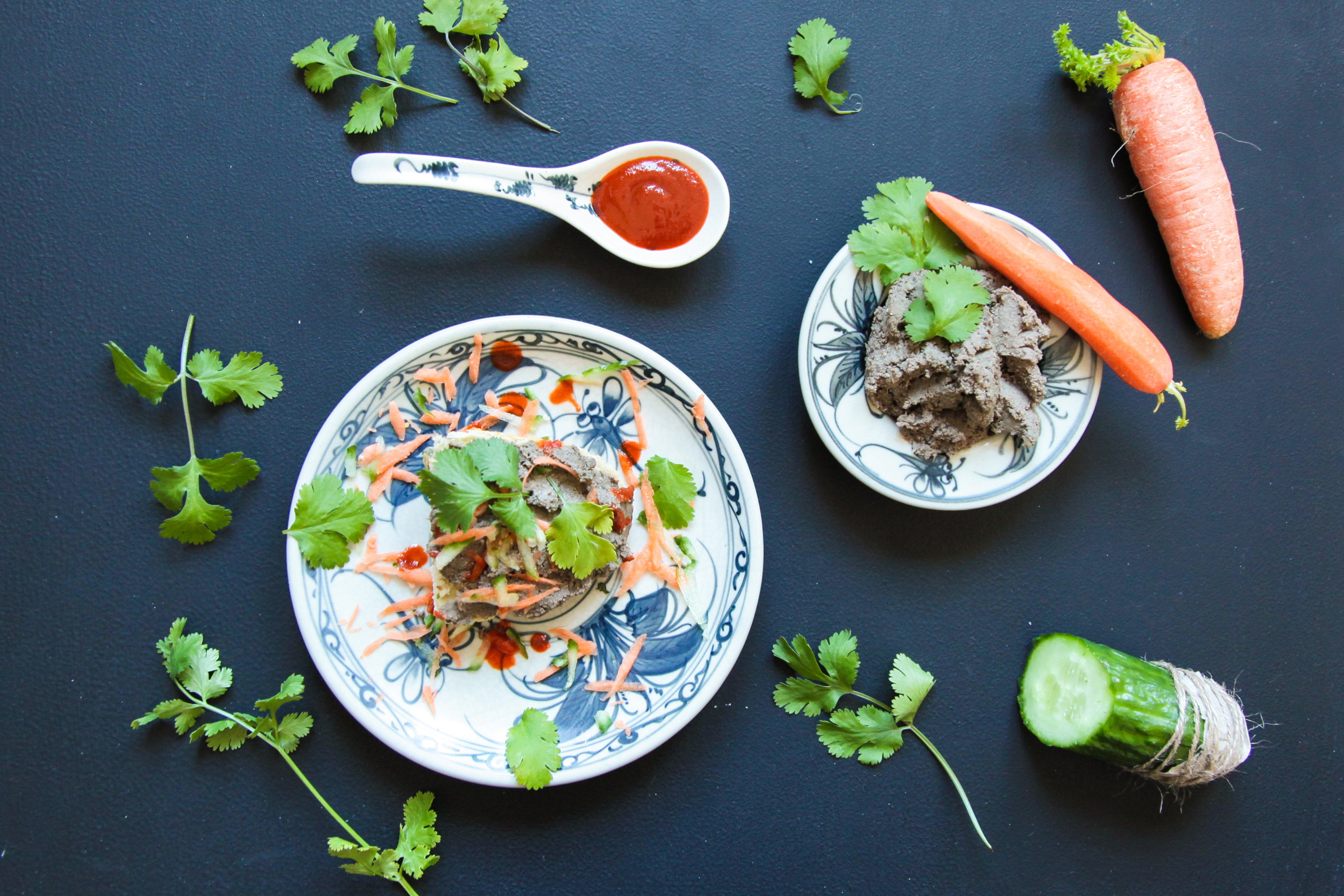 [yumprint-recipe id='37']Enjoy!
Love, happyholism and nom-nom,
Ioana