These easy and light baked potato chips are a perfect combination between french fries and crisps, and the perfect calorific solution for your cravings. They are baked, not fried, and they barely contain any oil. Not to add that they're spiced to perfection with a delicious herbs and spice mix.
[twocol_one]
Cooking time: 10min preparation, 20min in the oven
[/twocol_one] [twocol_one_last]
For 4 small servings
[/twocol_one_last]
[twocol_one]
[ingredients title="Ingredients"]
500g baby potatoes
1 tsp sea salt flakes
1 tsp paprika powder
1 tsp herbes de provence
1 tsp dried tarragon
1 tsp olive oil
[/ingredients]
[/twocol_one] [twocol_one_last]
[directions title="Directions"]
Preheat the oven 180ºC.
Slice the baby potatoes into chips about 0.5cm thick and add them to a bowl. Add the rest of the ingredients and mix until the chips are covered with the salt, herbs and spices.
Place the potato chips onto a non stick baking sheet.
Bake for 20 minutes, until crispy and golden.
[/directions]
[/twocol_one_last]
Enjoy these delicious baked potato chips with this tasty homemade gourmet burger with brie, caramelised onion, crispy bacon, rocket salad and protobello mushroom.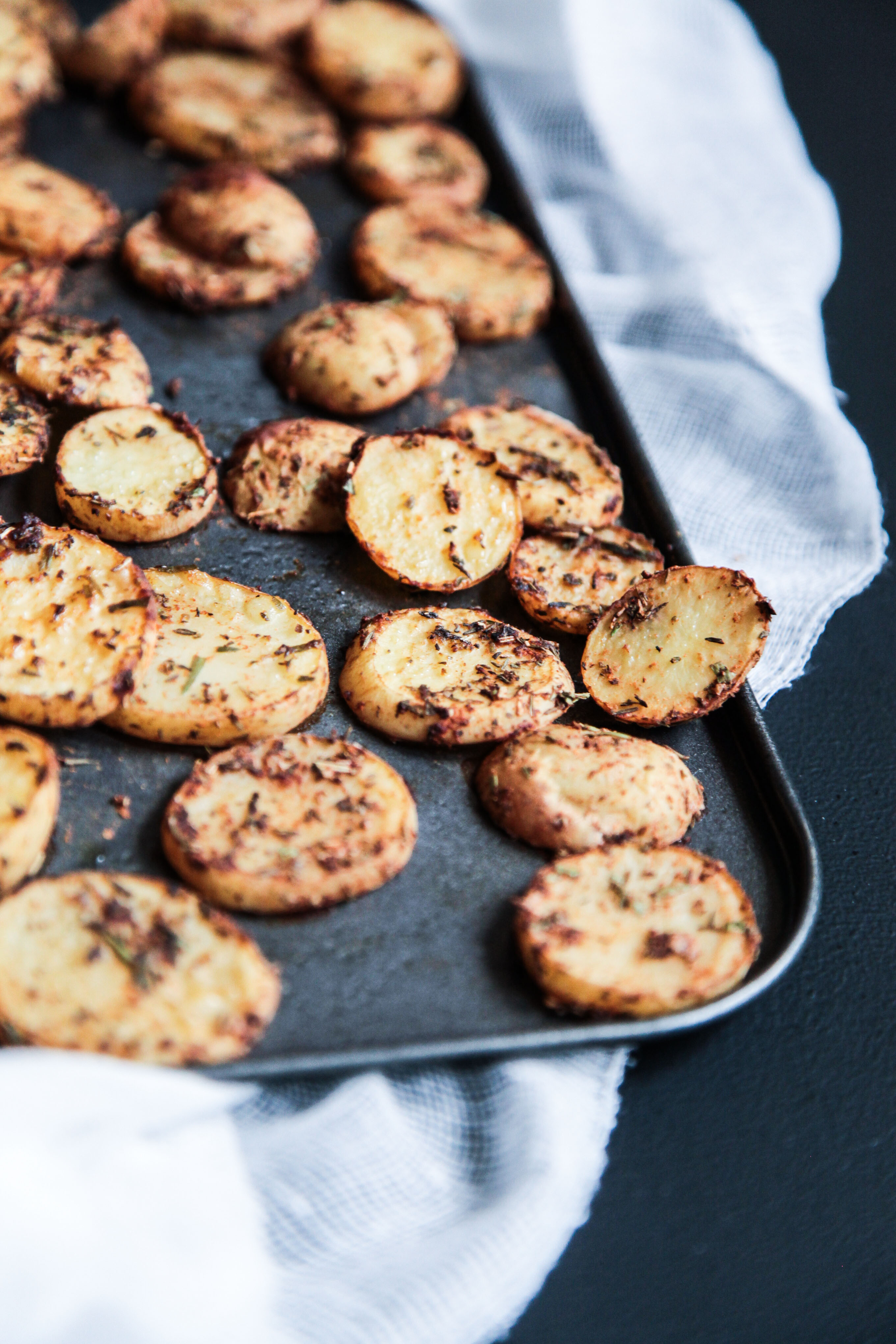 Love, happyholism and nom-nom,
Ioana