Steinbeisser is the ultimate gastronomy event for food and art lovers. Their exclusive dinners bridge Martin Kullik and Jouw Wijnsma's passion for functional art and their desire to promote refined, yet sustainable food practices. I had the amazing chance to chat with Martin a while back, and hear the fascinating story behind Steinbeisser Experimental Gastronomy. Read all about it!

Steinbeisser, in short
Steinbeisser is a series of experimental dinners, organised three times a year at various locations around the world. The purpose of the events is to create a playful, yet elegant experiment where guests can have a dining experience unlike any other. These dinners bring artists and chefs together, and enable their collaboration. The artists create unique tableware that goes beyond knife, fork, spoon and plates. The chefs are in charge of building a plant-based, local and seasonal tasting menu that supports sustainable practices.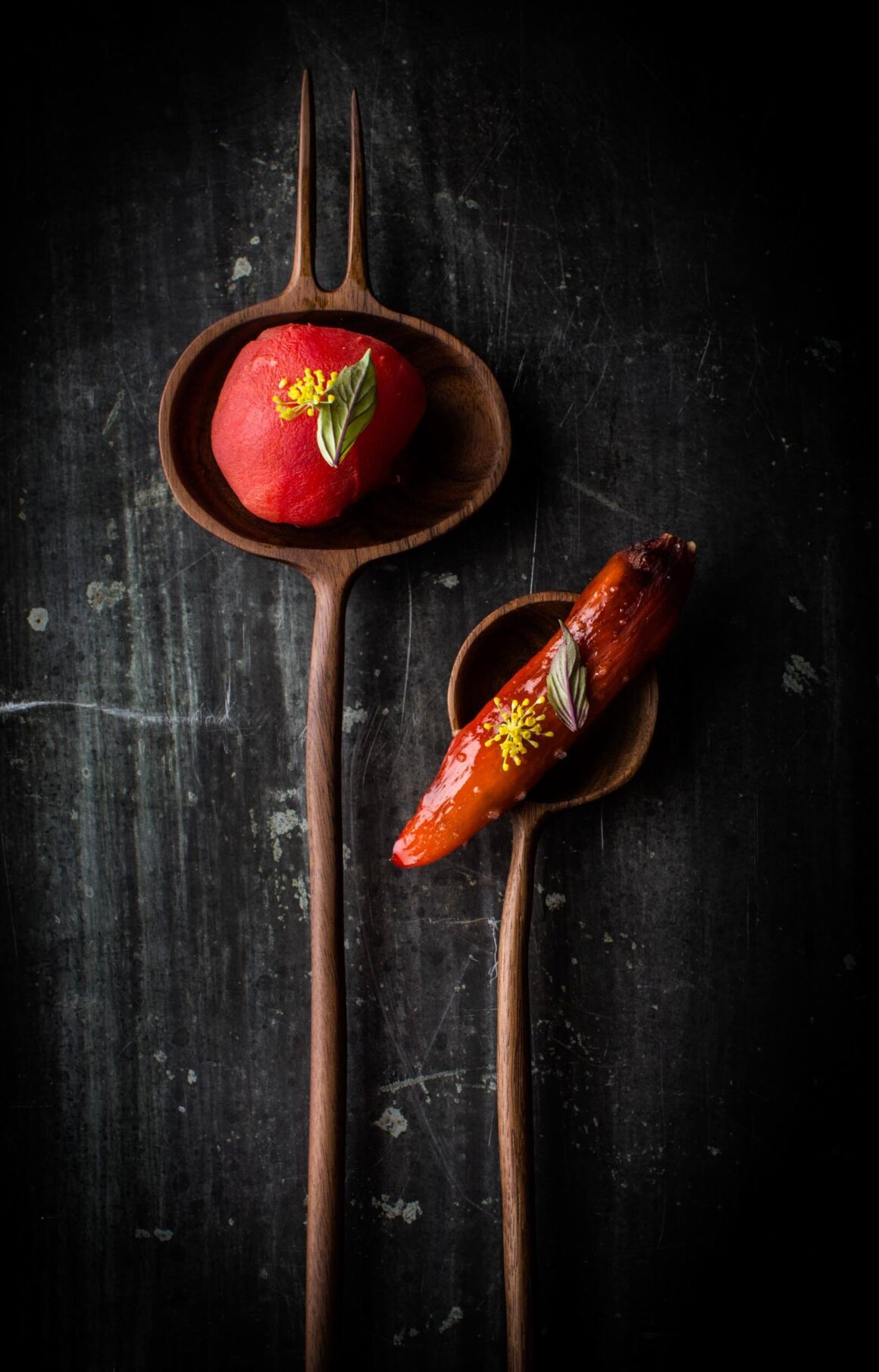 How many people will attend? Usually, around 60, but it depends on the location.
How much does it cost and what does that include? Somewhere between €175-250. This includes a 8-10 course tasting menu with wine pairing, as well as the experience of the creative tableware.
Will I eat with a knife and fork? Most probably not, at least not the kind of knife and fork you're used to eating with. You may, however, end up sharing a spoon with the person in front of you, or having to be fed by the person sitting next to you.
What will I be eating? Plant based, local and seasonal food prepared by a top, Michelin star chef.
Where do the Steinbeisser events take place? The Netherlands (Amsterdam) is the home of the experimental gastronomy dinners. But, every year, there is usually an event in Switzerland (Basel) and one in a country picked around the chef(s).
When are the next events? There are 3 dinners in Amsterdam in June, and two in Vienna in October. For more information, check out Steinbeisser's programme.

Have I made you curious? Read on!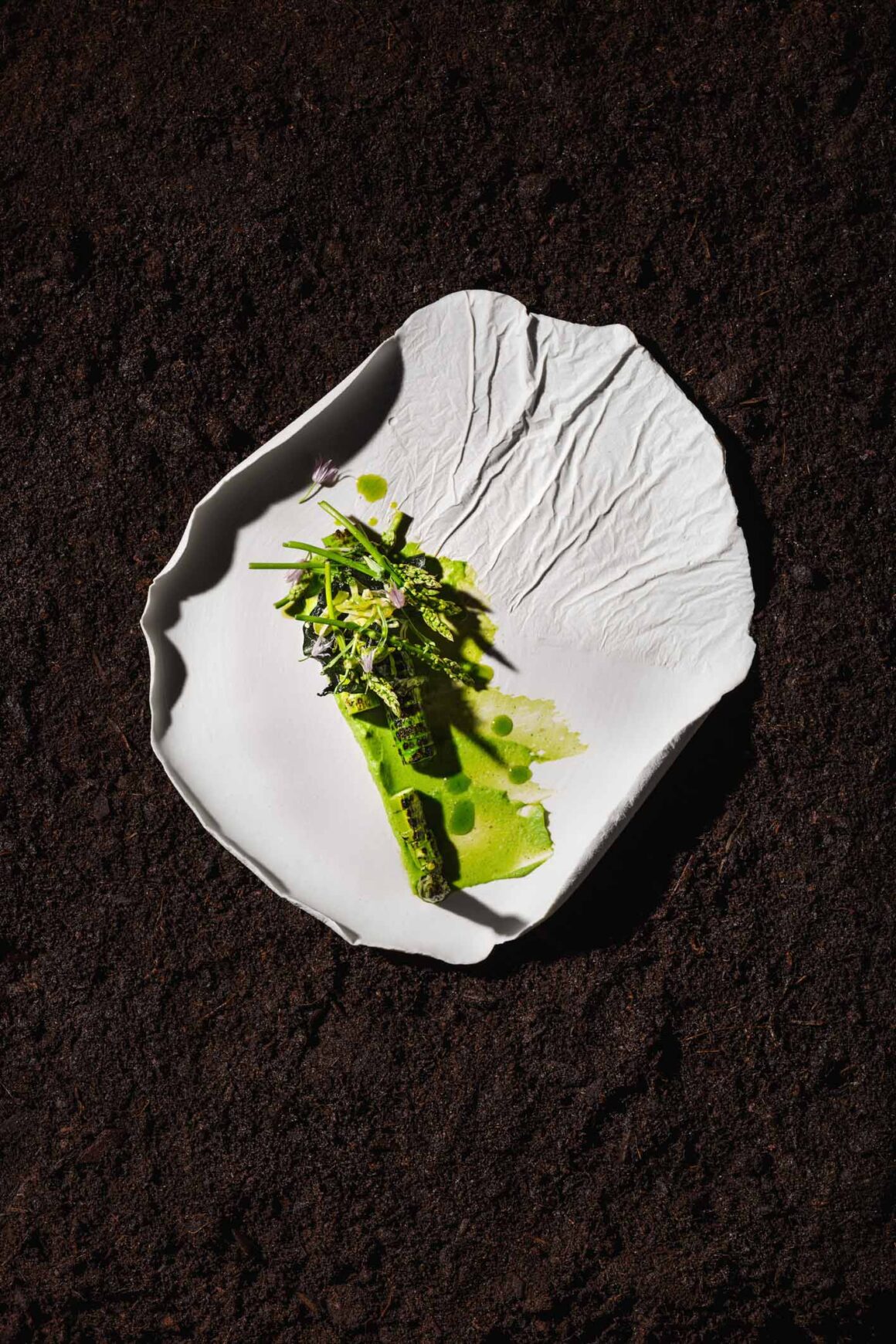 Challenging conventions
Steinbeisser is set to challenge the norms of eating and push the boundaries of creativity as far as possible. The events take the guests out of their comfort zone and enable them to interact with food in novel ways. They discard traditions and instead, create a dynamic and memorable experience.

Martin and Jouw have always had an interest in the functional side of art, even when working as fashion and jewellery exhibition curators. But their constant curiosity and eagerness to question conventions, led them to start Steinbeisser. Intrigued by Maki Okamoto's innovated-upon old silver cutlery at a grad show in Stockholm, Martin and Jouw decided to give artistic tableware back its original function.

Food came as an obvious next step. At that point Martin had just become vegan and was researching how to eat healthy and responsibly. He realised that the food he consumes had to come from sustainable sources (ecological, biodynamic or permaculture), and be both local and seasonal. And so, came the following question: 'Wouldn't it be interesting to create a culinary experiment where chefs cook with plant-based, local and responsibly sourced products, and artists that rethink tableware and the way we eat?'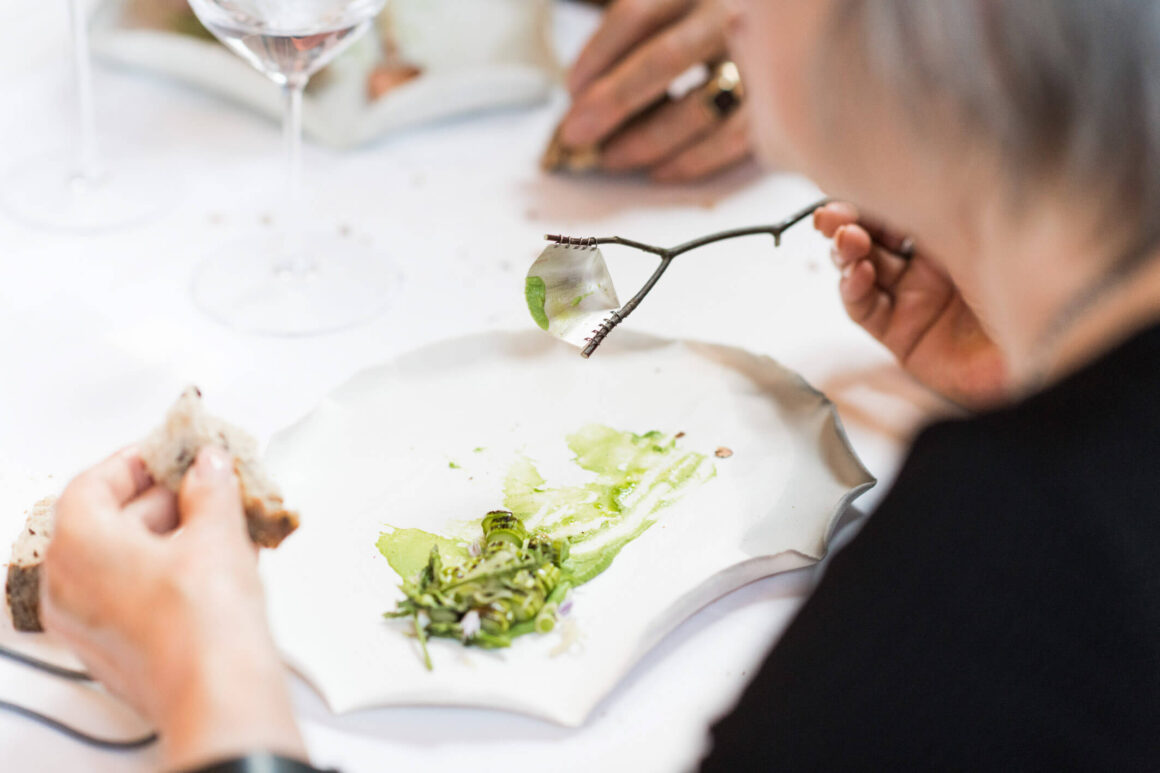 The future of food
In his quest to discover how to live a good vegan life, Martin encountered challenges that fed his curiosity even further.

He noticed that the organic stores in Amsterdam sold legumes that had travelled half the world to reach the shelf. But he knew that the North of the Netherlands had local heritage beans so good that they made it into Slow Food – The Ark of Taste. And yet, none of them were in any organic store. It was only after reaching out to local producers, that he found out this special produce was mostly available in small batches for chefs and small restaurants. When it's gone, it's gone. 'If we are passive towards food, it's very easy to fall into traps. [Consuming produce that travels around to world to reach you], makes you participate in a global spiral where you're not contributing to sustainability', says Martin.

These realisations are now at the core of Steinbeisser's values. And, their quest goes beyond bridging the gap between chefs and art. They are helping chefs start a dialogue with local producers and support them in shaping the local food culture.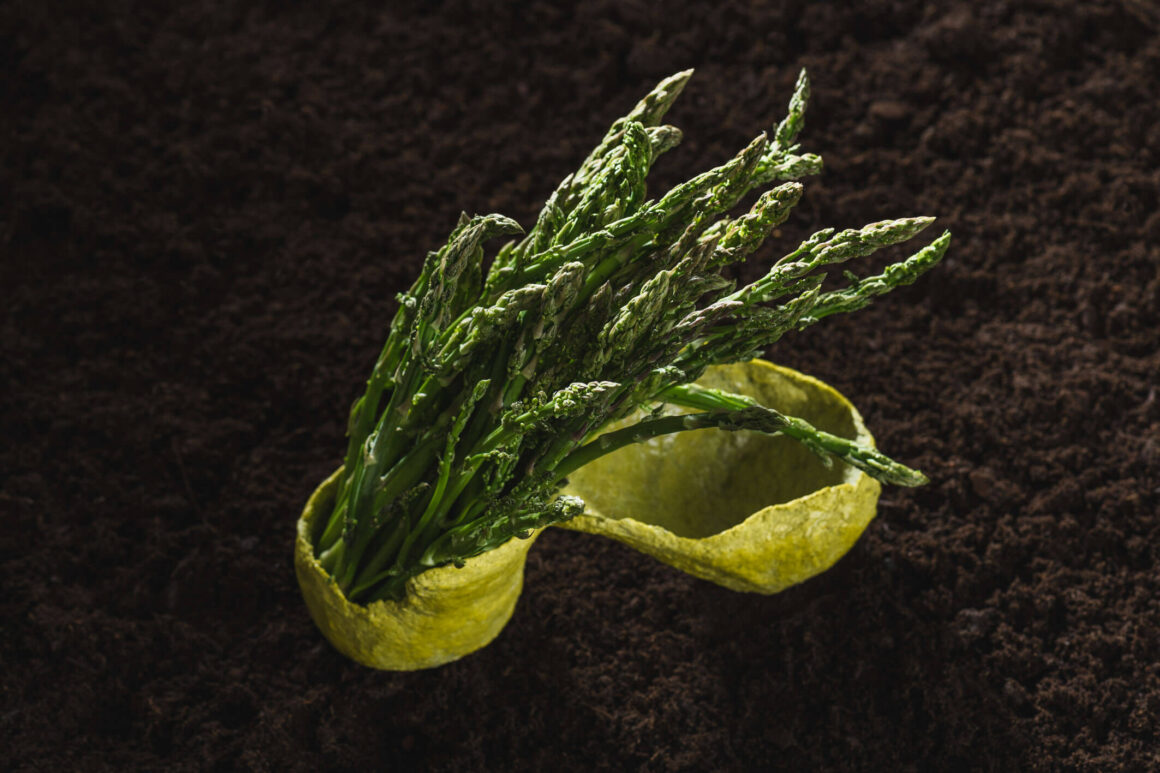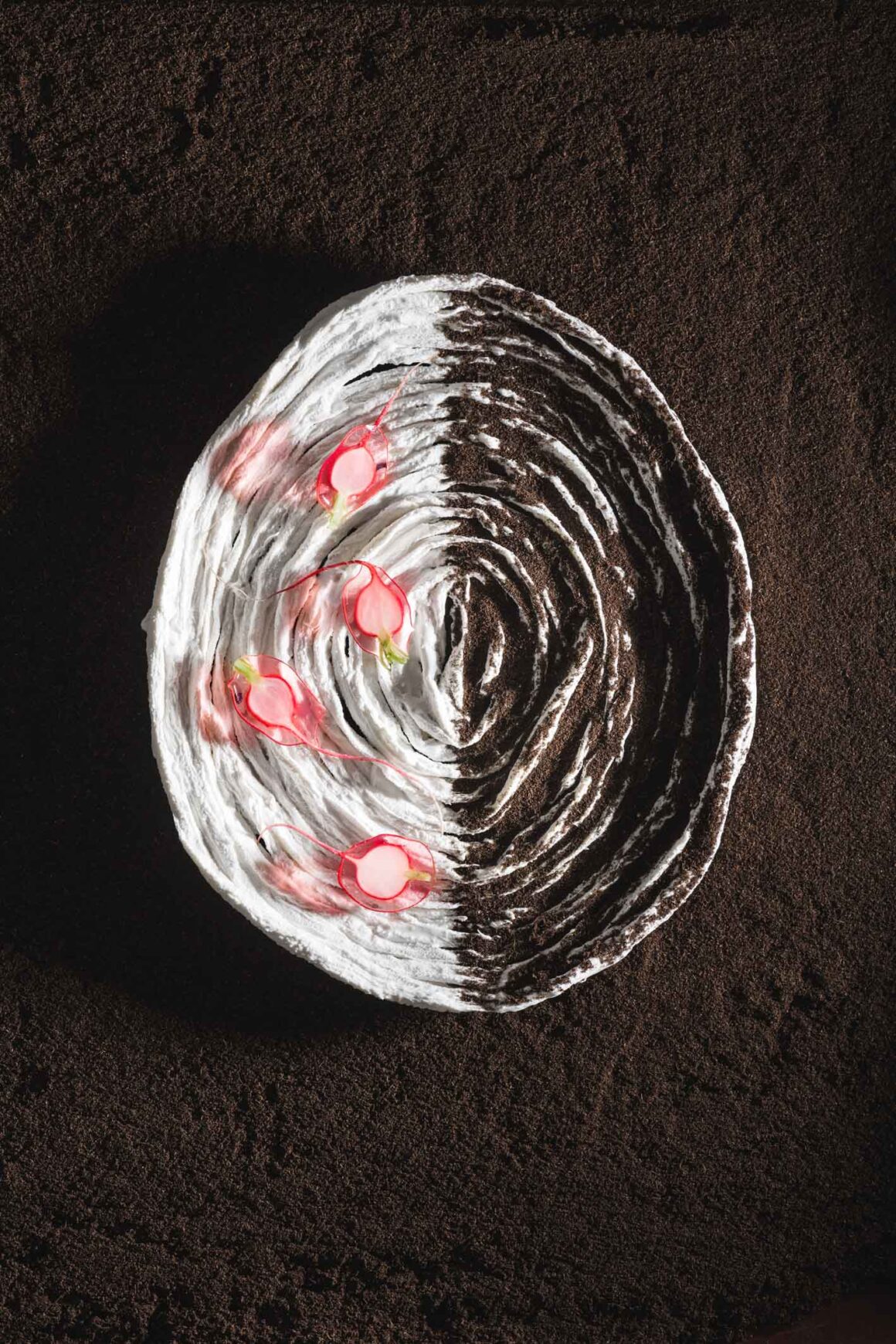 Steinbeisser Experimental Gastronomy: behind the scenes
The dinner series are no easy project, and usually take about a year to organise. Once Martin and Jouw choose the chefs, they start curating artists from their database. 'They can be fine artists, blacksmiths, ceramists, jewellery makers. Once the artists and chefs are selected, we put them in contact and they start working together. The chefs plan the tasting menu, while the artists produce the tableware. They get inspiration from each other', adds Martin. When the concept is aligned, the artists send prototypes and testing begins.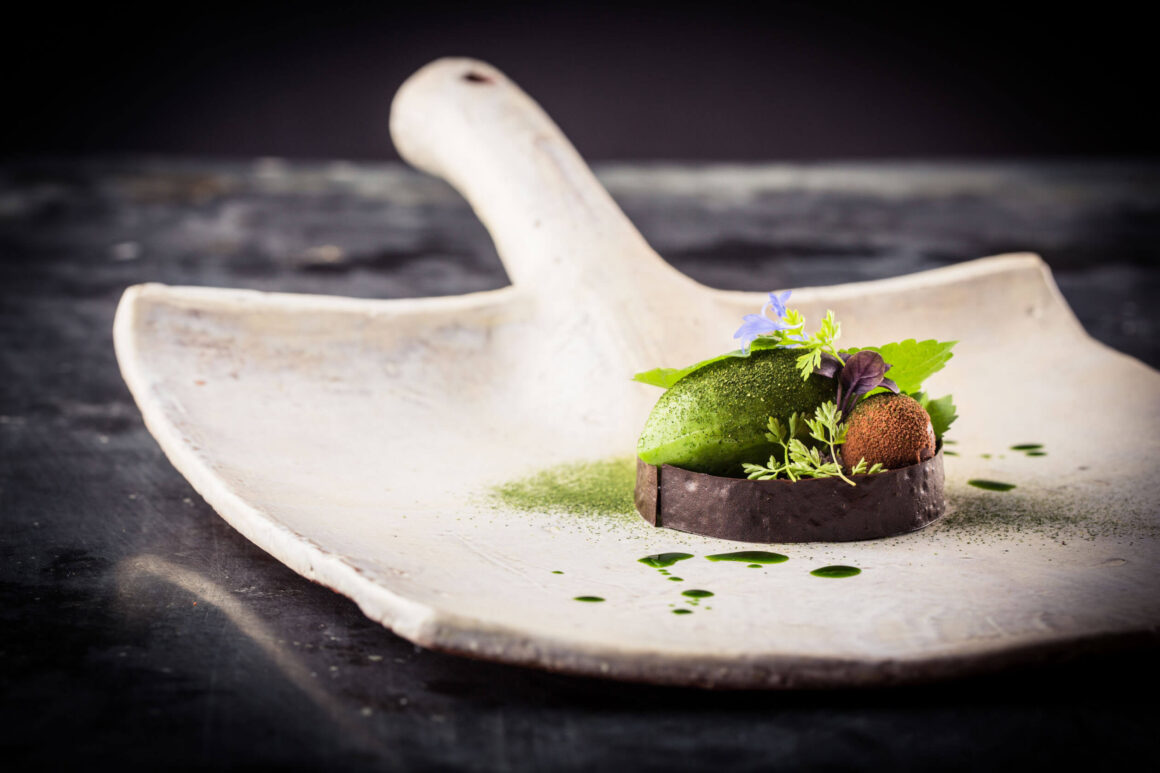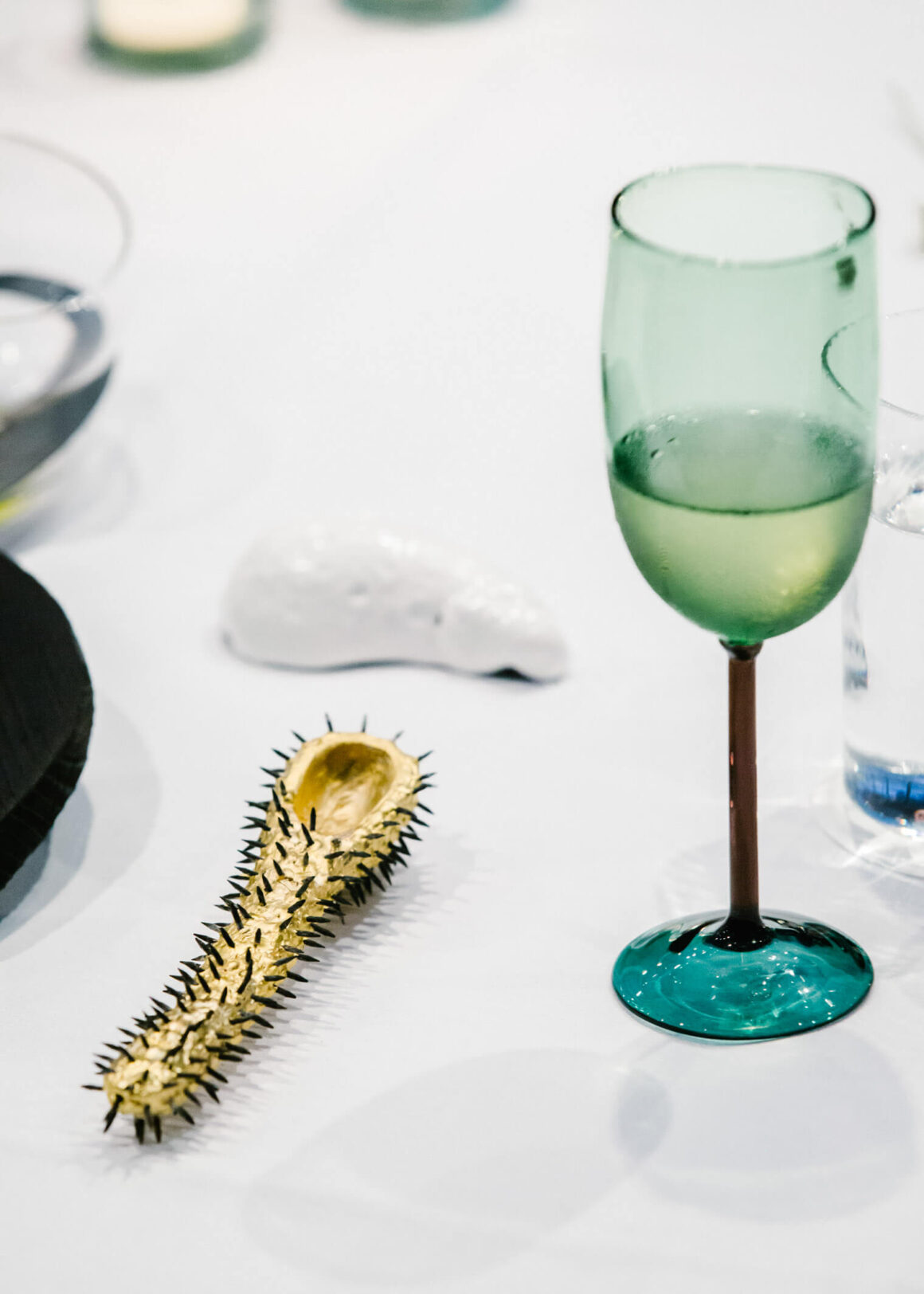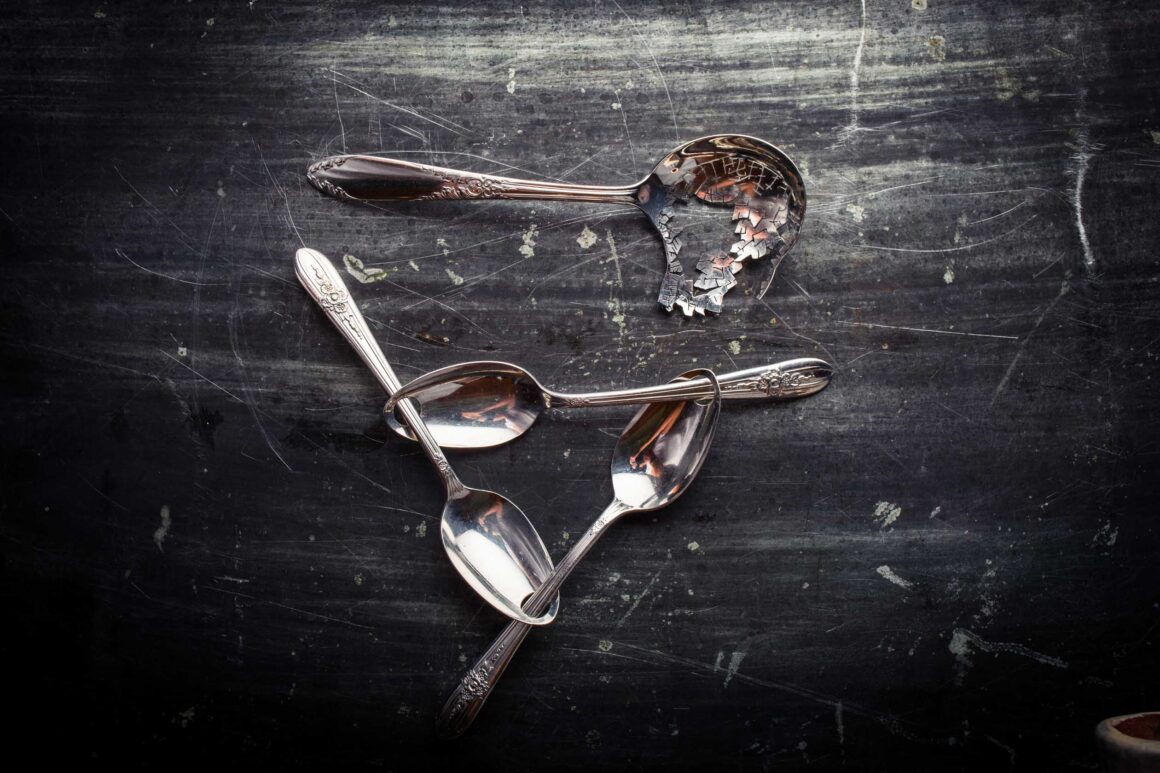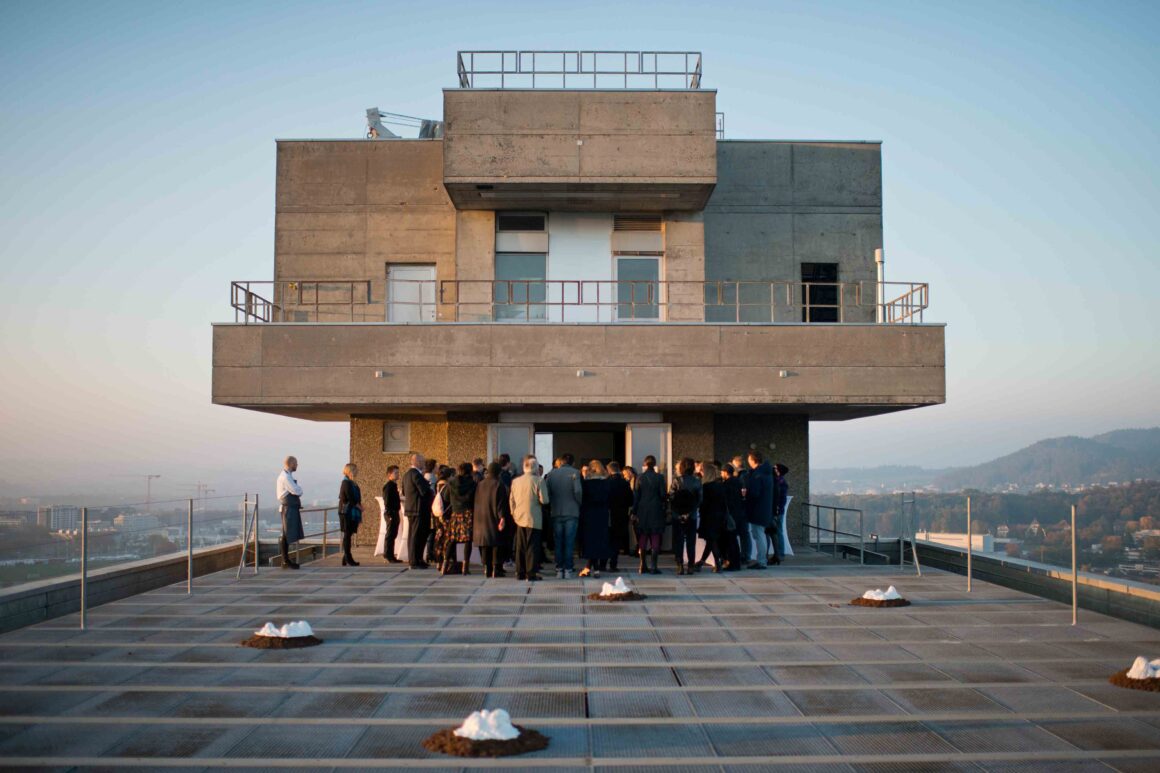 The location is carefully selected too: it needs to be out of the ordinary and architecturally interesting. Whether it is an underground hall in Switzerland, or a remote palace in The Netherlands, 'the building needs to add another layer to the experience', says Martin.

Michelin star chefs became a focus in 2014, after a couple of series with exquisite artworks, but mediocre food prepared by hobby cooks. At that point, Martin was so frustrated, he considered stopping Steinbeisser for good. But instead, he researched professional chefs and discovered the universe of fine dining. Their first Michelin star chef was Matthias Schmidt from the two star restaurant Villa Merton in Frankfurt. Now, the events feature famous chefs like Kristian Bauman, André Chiang and Corey Lee. 'Top chefs are already envisioning the ultimate culinary experience', adds Martin. He believes that bridging the gap between chefs, producers, and artists makes the overall experience special for everyone involved.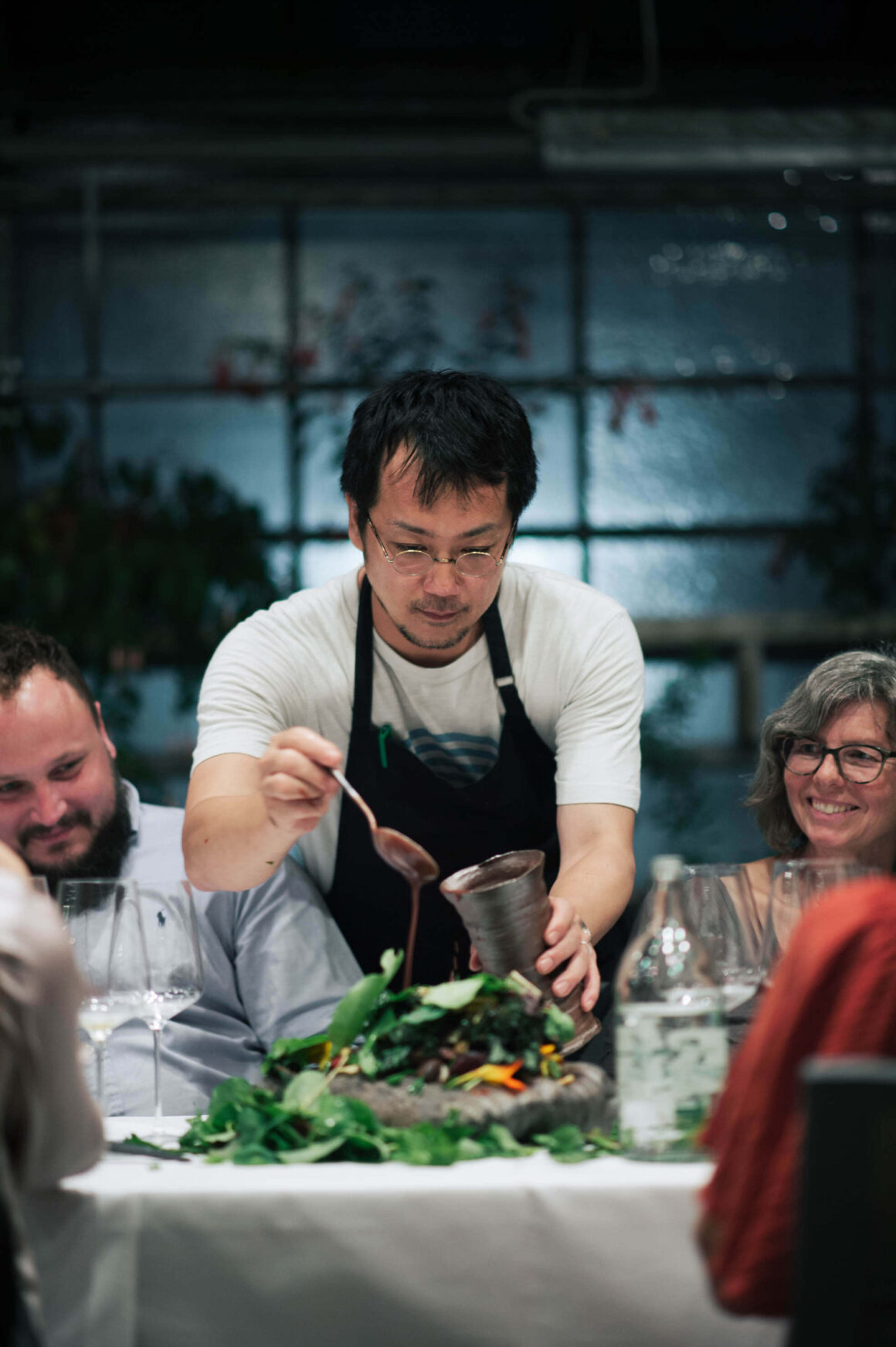 Experiential dining
Taking part in the Steinbeisser experimental gastronomy dinners is a statement in itself. And whether their incentives are the chefs, the idea of vegan fine dining, the arts and culture aspect, or just curiosity, people of all ages attend the events. The adventurous dinners change guests' natural behaviours, and create an almost theatrical experience. 'A big challenge is how to use and eat with [the experimental cutlery]. It all becomes intriguing, and you're part of that. The habits, the speed of eating changes. [Guests] start eating slower, chewing longer. They become more aware of the act of eating. But there is always a lot of laughing, picture taking, and experience sharing', adds Martin.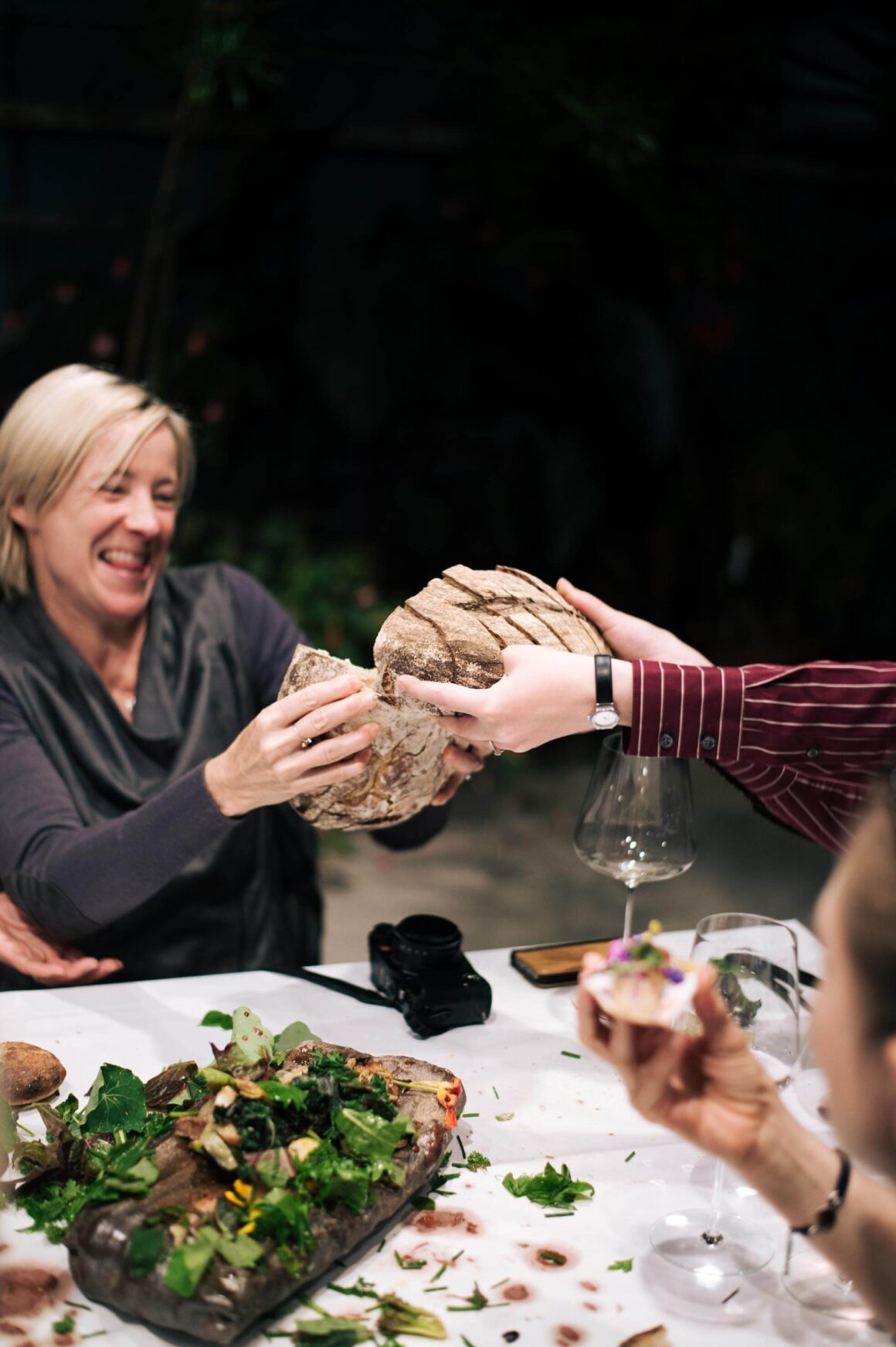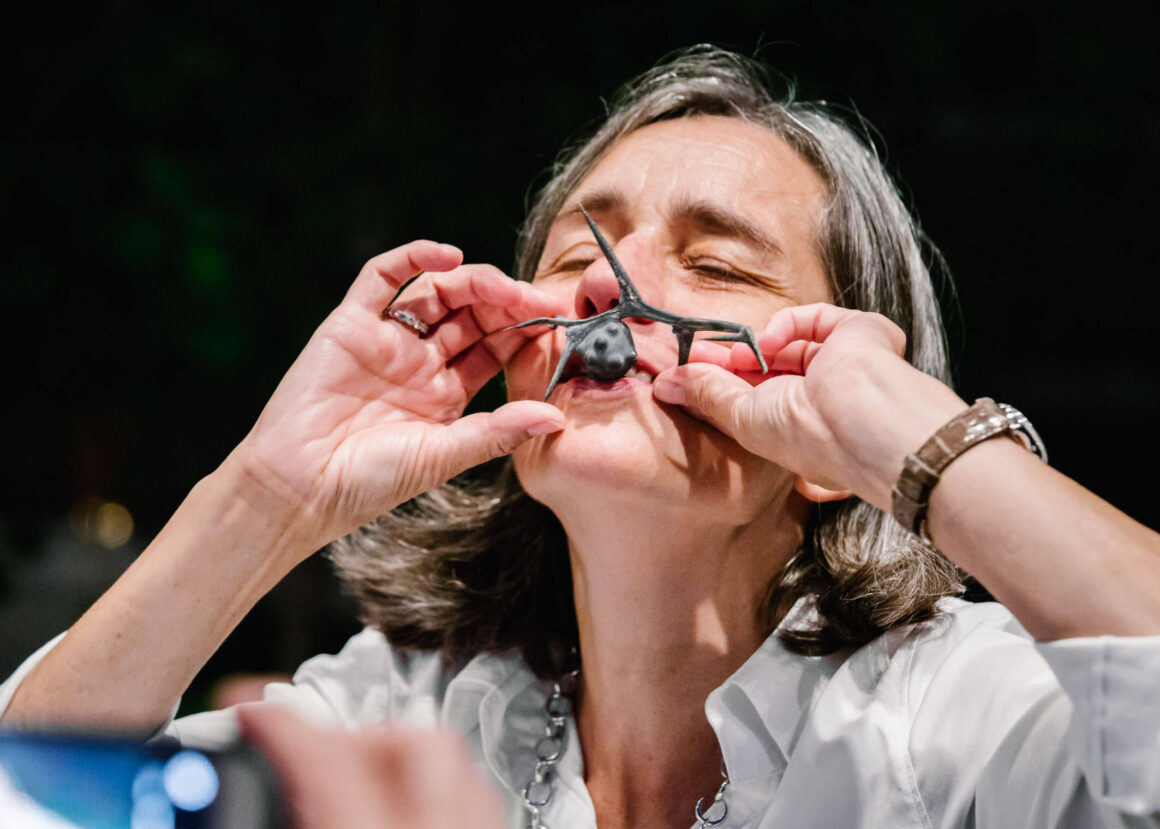 While Jouw is Steinbeisser's behind-the-scenes taste-master, Martin hosts the events, together with the chefs and the sommelier. He is in charge of the tableware and managing visitors' expectations. 'There are always guests who get annoyed at the cutlery, who need to be comforted and helped. They are always very understanding, but it's important to be there, [tell the story] and manage their expectations', Martin tells me.

At the end of the dinner, the guests can buy the tableware pieces, whether they wish to use them or showcase them as a piece of art. You can have a look through the collections in Martin & Jouw's online store.

Since 2014, Steinbeisser hosted 10 dinner series, with two more planned for 2019. The first, in June in Amsterdam, is spread over three evenings and will feature André Chiang. The second will take place in Vienna in October, and will feature Lukas Mraz, Philip Rachinger and Felix Schellhorn.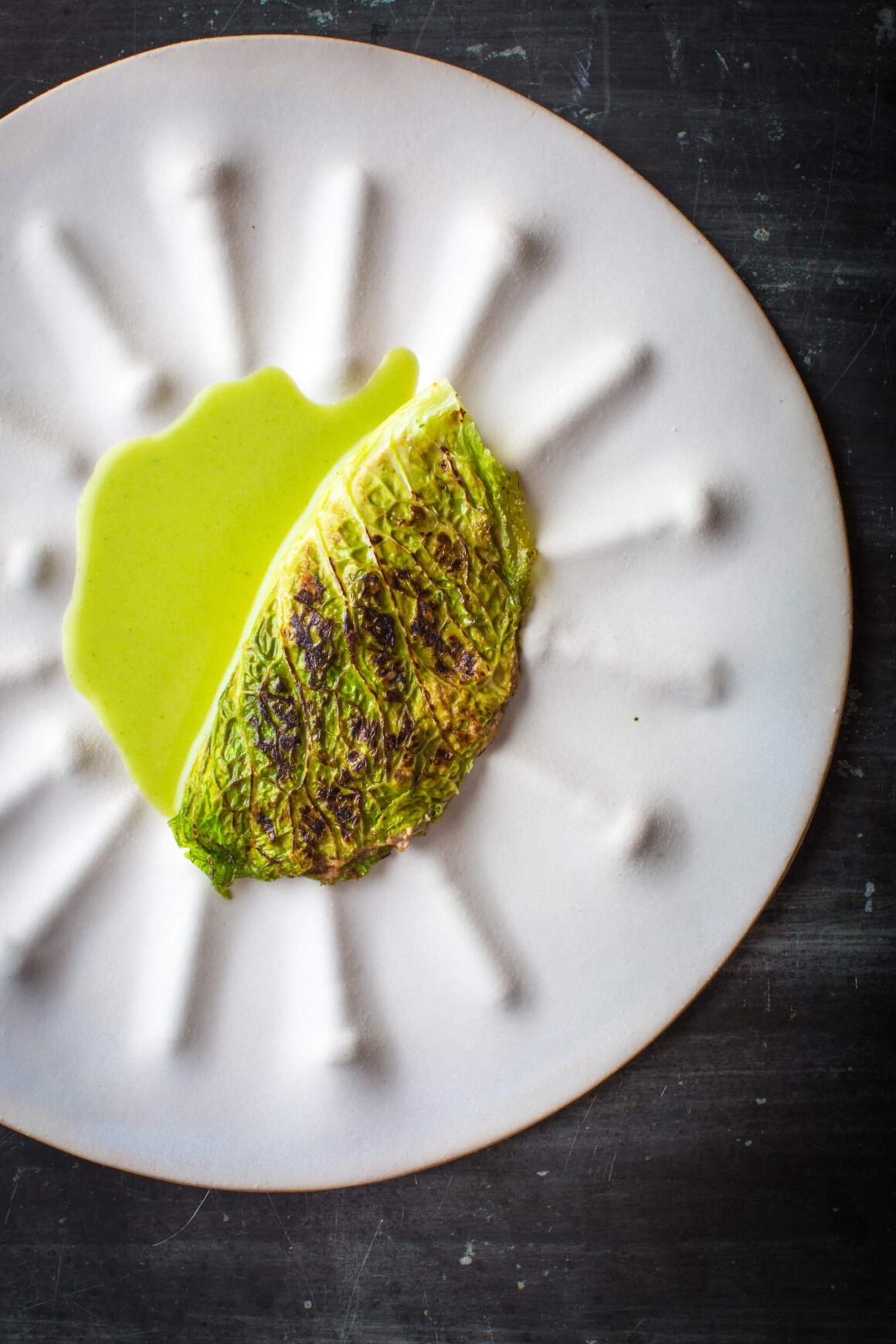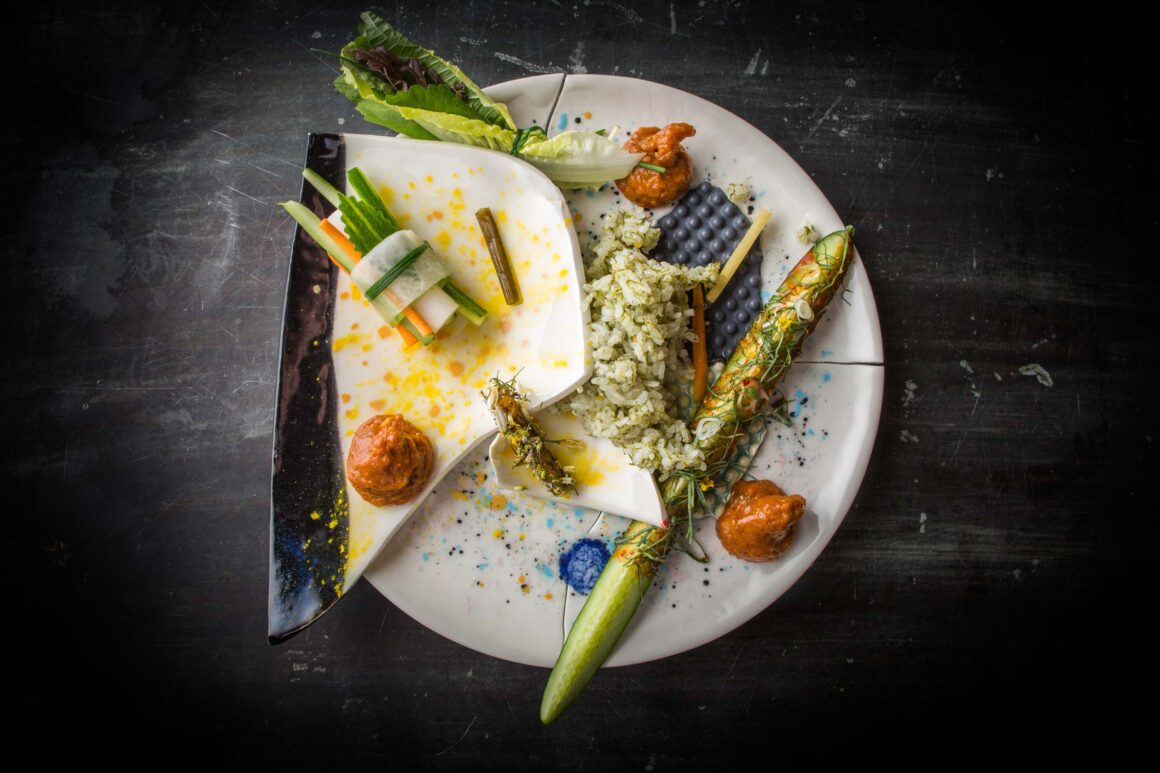 Photos courtesy of Steinbeisser