As December has just started, it's the perfect time to start reflecting upon the year that is about to end and start making plans for 2020. Whether you work in the hospitality industry or just have a refined palate and honest love of the gourmet world, discover the 6 most exciting food and beverage industry trends to embrace in 2020.
This is not a 'what has dethroned what' type of article. The food and beverage industries are responsible for some of the biggest damages to our planet. This article is an ode to the people, businesses and projects that aim to tackle climate change, all while still providing us with delectable goodness to indulge in.
1. Next-level plant-based food
Climate change has been an important topic in recent years. The meat and dairy industries are disrupted by a global quest to shift the paradigm. Movements such as Veganuary, Meat-Free Mondays, World Vegan Month and flexitarianism, are all pushing for a reduction in meat and dairy consumption.
Meat substitutes
As a natural progression, this has led to innovations in the food sector, such as meat substitutes. A few examples are Beyond Meat Inc., Impossible Foods, Mosa Meat and Memphis Meats. Investments in these companies have been backed by high profile individuals such as Bill Gates, Richard Branson, Serena Williams and Sergey Brin. (Check out the full Deloitte report if you're curious to find out more on the topic, or watch the Explained episode 'The future of meat' on Netflix.)
52% of new product launches globally accounted for plant based meat substitutes, with the UK leading the market (40%). This is expected to grow. In the US 37% of meat consumers consider themselves flexitarian, and tend to spend almost $200 more per year on meat substitutes.
Intelligent cooking
But there is more than meets the eye. Chefs are reinventing plant-based food through skill and technique, turning vegetables into meat-like products. And here, we're not talking about the infamous bean-based vegan burger patty, but foods like radish carpaccio, carrot sausages and others.
Finally, you may wonder – why 'plant-based', and not 'vegan'? It seems that consumers, particularly European Millennials respond more positively to the former.
A short wrap-up
Fast-food chains have already started rolling out meat substitute products. As they enter the European market, we can expect meat substitutes to become more accessible and widespread, in restaurants, as well as in supermarkets.
In 2020, more chefs can and will start looking into designing healthier menus based around intelligent plant-based dishes, be it in a casual café or a fine dining restaurant.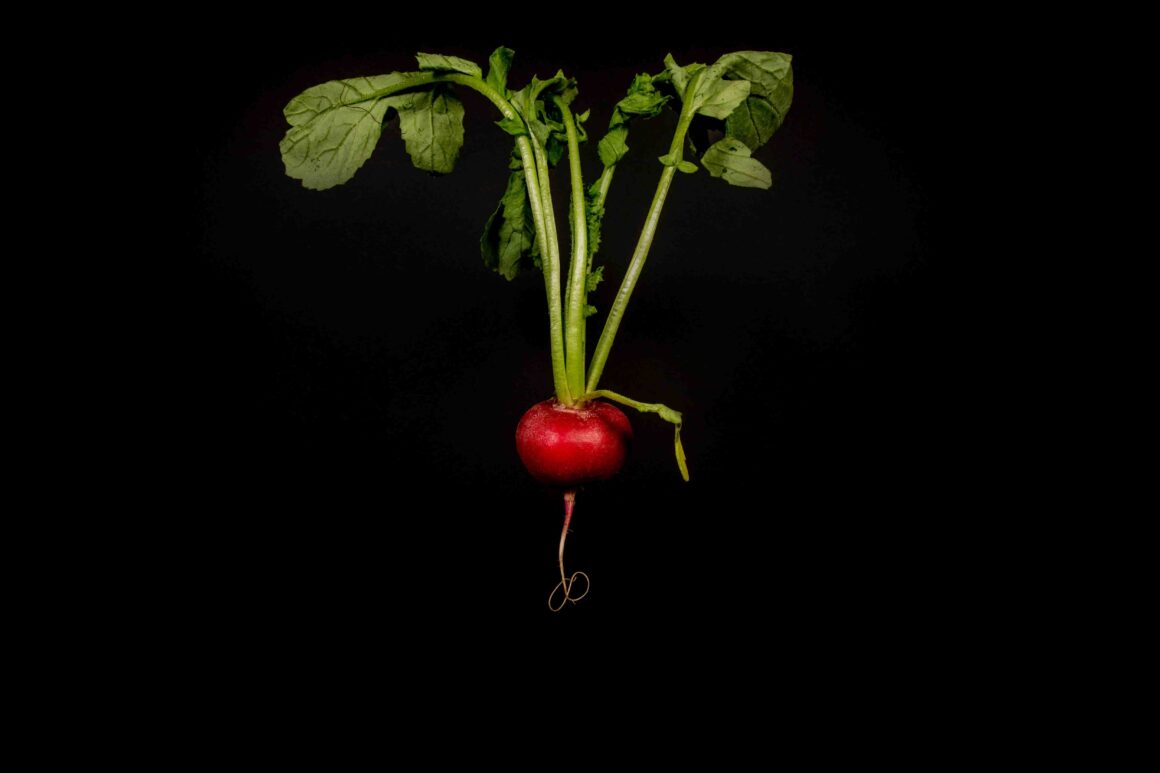 2. Responsible consumption
There is no doubt that consumers are changing their behaviours due to increased awareness of health, social and environmental challenges.
Responsible consumption by the numbers
Nielsen Group estimate that by 2021, consumers will spend over €130 billion on sustainable products. In one of their studies, 49% of global respondents are willing to pay higher-than-average prices for these. Another recent study shows that 73% of participants consume more sustainable products today, than they did five years ago. It is forecasted that the number will reach 81% by 2021.
By 2027 the organic food market is expected to grow by an additional 17%. In Europe, the leading innovators in organic product launches are France, Germany and Spain.
A rating system
Another driver of responsible consumption is the launch of apps such as Yuka, which scans food and beauty products and rates them based on their nutritional quality and health hazards. Since its launch in 2017, it has attracted over 10 million users. Independent and non-brand-backed apps like Yuka, with transparent practices, reduce greenwashing and encourage consumers to think twice before buying a product.
A short wrap-up
As consumer demand grows, so will the number of organic, local producers. This will also lead to collaboration opportunities between local producers and supermarkets or grocery stores. All in all, we will be seeing more local and organic produce available all around us.
At the same time, restaurants will continue to bring more sustainable, high-quality products onto the menu. This generates a great opportunity for restaurants to become more transparent about their suppliers and ultimately gain a competitive advantage.
3. Natural and organic wine
Many natural winemakers will say that once you start drinking natural wine, you cannot go back to the conventional type. Also called low-intervention or raw wine, the Dionysiac drink is fermented grapejuice, with as little interference from the winemaker as possible. And no chemicals. (If you're curious to find out more about the intricacies of natural winemaking, check out this article.)
Natural wine by the numbers
Natural wine only accounts for about 3% of global wine production, but its popularity has been growing over the years. Europe is currently leading the world's natural wine market. And, of all the natural wine-producing countries, Austria has the highest proportion of the market (9.6% in 2018). Currently, Sweden is the leading market for organic wines (17% in 2015 and growing). Between 2012 and 2017, organic wine consumption has almost doubled. In France, a constant yearly growth of 14% is expected by 2022. And, in the last ten years in Spain, the area dedicated to organic winegrowing grew by 522%.
An increasing interest in natural wine
'With more demand, more winemakers will turn to natural winemaking practices', says Edgar Brutler, a German-Romanian winemaker.
The growing number of natural wine events is yet another proof that more consumers are embracing it.
I asked Marko Kovac, organiser of Vienna's Karakterre about the number of attendees at the organic and biodynamic wine salon. 'There is definitely a rise in the number of visitors, and last year was definitely the biggest [salon] since [we started]. I think seven hundred people [attended] in 2018. This year, I believe we will go up to eight or nine hundred. What is also significant is the structure of visitors. It's been changing from local to more global. So today we have more people coming from literally all corners of the world', he says.
A short wrap-up
There are currently no regulations on listing the ingredients of a wine on its label. But one thing is clear: natural and organic wines are herbicide and pesticide-free and less damaging to the ecosystem too. So, if you consume organic fruits, vegetables and meat, then, isn't consuming conventional wine counterproductive?
4. Restaurants, chefs and food businesses as activists
The power of chefs
The Danish restaurant Alchemist reopened its doors in July. His 50-course menu takes the diner through a theatrical experience. Through storytelling, the restaurant setting and the dishes, Chef Rasmus Munk opens a conversation about immigration, food waste, pollution and more. His sustainable foie gras comes inside a 3D printed head, representing the idea that through out-of-the-box thinking, there is a solution to everything; even foie gras. A syringe filled with a delicious sauce comes with a dish of pork. The guests are invited to inject the sauce into the meat, raising awareness of antibiotic use in the meat industry. Another dish looks like plastic waste.
Chefs have the power to fight against or raise awareness of climate change, as well as make a positive difference in the world. Chef Jose Andres is nominated for a Nobel prize for founding World Central Kitchen, an NGO that supplies food and support in disaster areas. He would be the first chef to ever receive a Nobel prize!
Another example is world-famous chef Dominique Crenn, who just last week, banned meat from her restaurants for environmental and health reasons.
Fighting food waste
Food waste is another hot topic. In the EU only, around 20% of all food is lost or wasted. There is a rise in the number of businesses that tackle this challenge by repurposing otherwise wasted food. Examples include Toast Ale (a brewery that repurposes old bread from bakeries into beer), Hut und Stiel (a business that repurposes otherwise wasted coffee grounds from cafés and uses that to grow mushrooms) and Too Good To Go (an app that allows consumers to buy otherwise wasted food cheaply).
Too Good To Go raised €6 million in 2019 to accelerate its mission. The 7.5 million user app is estimated to reach around 100 million meals that would have otherwise been wasted, by the end of 2020.
A study showed that encouraging buffet diners to not overfill their plates, but instead, go for second rounds if they wanted more food, decreased waste by 20.5%. What an opportunity for the restaurant industry to reshape consumer behaviour! (If you wish to find out more about how restaurants can benefit from a food waste programme, check out this article.)
A short wrap-up
2020 will come with great new opportunities for chefs and restaurants to gain a competitive advantage, all while doing something good for the world.
This is likely to make current restaurant awards, lists and guides obsolete and set new standards for restaurant rankings. As for food businesses, the opportunities are endless, but they require a little out-of-the-box thinking to create sustainable solutions for the future of food. Who said coming up with new business ideas was easy?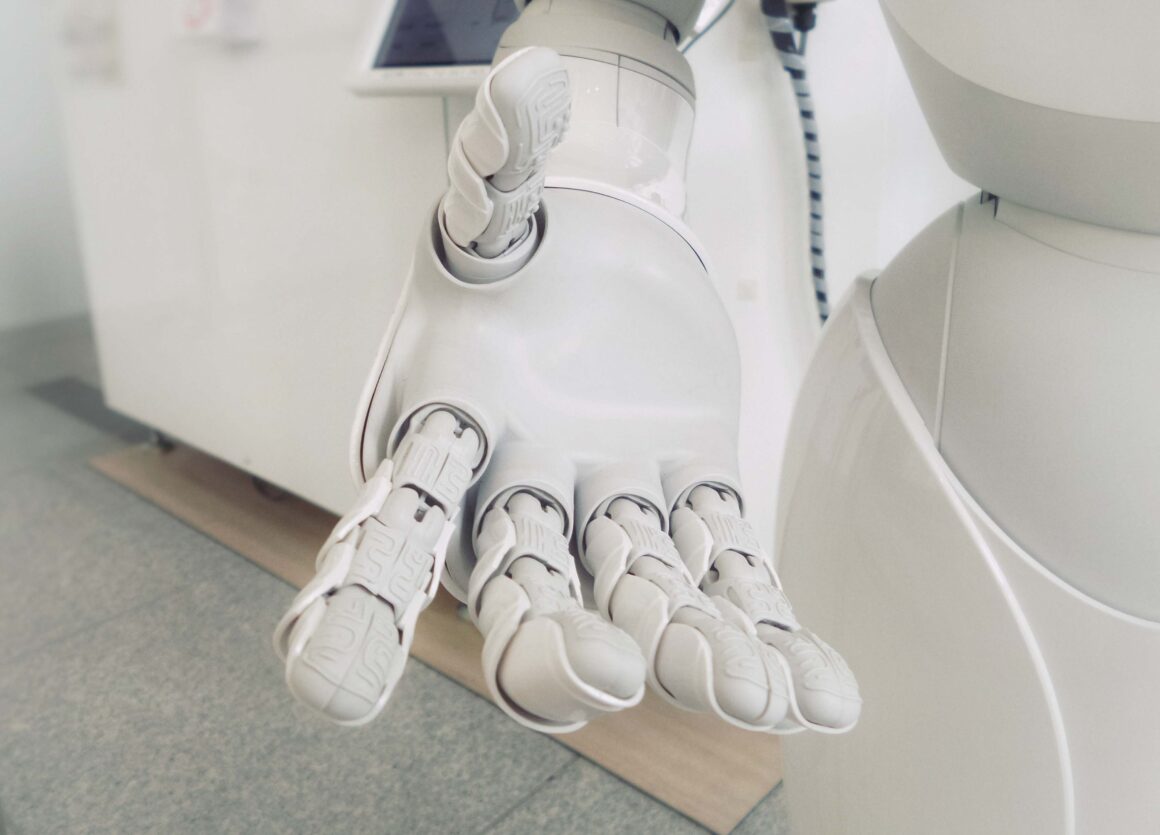 5. Tech-based dining
Technology is not only disrupting the food production industry, but also the service one, which the tech-savvy Millennials and Gen Z are embracing with enthusiasm.
The data
According to a study, 78% of millennials would rather spend their money on an experience instead of buying something they like. 55% consider experiences important when choosing where to dine out. And 77% of millennials think that technology improves their dining experience. This includes booking a table online, ordering, or paying with their phones or through an app.
POS systems and more
Current technologies allow the restaurant industry to harness analytics in order to lower the cost of customer acquisition, as well as build tailored offers. There are now tools used in ordering, checking the menu and even paying with apps like PayPal or Apple Pay.
AI and food
An impressive example of how far tech can go is KFC in Shanghai, where customers can order via a touchscreen, ice cream is served by a robot, and background music can be chosen through an app. What's even more innovative? They use facial recognition to process the payment.
Other examples of how artificial intelligence can be used in the restaurant industry is Pepper the robot. The friendly-looking robot is already in use at Pizza Hut in Singapore and at the supermarket chain Carrefour in France. It can greet customers, make recommendations, answer their questions, process their payments and even read their emotions.
Fighting food waste through tech innovation
And finally, to return to the topic of fighting food waste, two students developed a 3D printer that uses leftovers to print the food. In case you didn't think that 3D printing has been a practice used by high-end restaurants in a while.
The new technology developments create exciting new opportunities for restaurants to rethink their customer journeys and create a memorable customer experience.
A short wrap-up
In 2020, Europe will have a growing number of food services using smart technologies to stand out, rethink their customer journeys and create a memorable customer experience. This can translate into digital menus, robots, or the use of technology to turn dining into a performance, especially since experiential eating has been a trendy topic in recent gastrophysics research.
6. The future is collaborative
Memorable dining experiences
Pop-up dinners, exclusive dining events and chef collaborations are nothing new, but they have become increasingly popular in recent years. The one Michelin star London restaurant Ikoyi has been at the forefront of this trend in 2019, collaborating with other top restaurants such as Florilège, 108 and Mingles.
Steinbeisser Experimental Gastronomy brings chefs and artists together to create a dining experience unlike any other. Their values are clear: times are changing, and we need to start looking at eating from a novel perspective. The menu is always plant-based, local, seasonal and organic. The tableware, designed by a curated list of artists, challenges traditional dining norms, leading to diners helping each other with the utensils, or simply eating with their fingers.
And, if you thought dining couldn't get any more creative, there it is, The Grand Gelinaz! 148 chefs around the world swap recipes and create a unique, once-in-a-lifetime experience, in the comfort of their own kitchen. The performance happens around the world on the same day (3rd of December 2019), is documented through 700 hours of live cooking, 2200 streamed recipes, all throughout 17 different time zones.
However, not all is about fine dining and tasting menus.
Collaborating our way towards a more sustainable future
In 2019, the Danish Ministry of Environment and Food has invested €3.5 million on an academy that aims to train chefs from around the world on how they can disrupt the restaurant industry and focus on solving today's most pressing problems. Gastro-Akademi is a project started by MAD, a non-for-profit that supports chefs and restaurants to become more sustainable and ethical.
There are other similar projects worth noting. IDEO, Basque Culinary Center, Azurmendi and Open Agriculture from MIT Media Lab started Project Gastronomia a couple of years ago. Their aim is to collaboratively develop answers to the question: 'How can we create the gastronomy and food system of 2050?'.
Forward Fooding is a global network of entrepreneurs aiming to connect food organisations and startups. Their goal is to provide the support needed to redesign the food system and foster innovation.
Zero Food Print helps restaurants around the world develop operations that reduce their carbon footprint. Thirty-one restaurants including Noma, Chez Panisse and Atelier Crenn have completed the process. Another seventy have committed to the project in 2020.
A short wrap-up
Collaboration is often the key to success. On the one hand, we will be seeing a growing number of chef collaborations or projects such as Steinbeisser and Gelinaz. These will reshape dining and will push the transformation of ingredients through technique to new creative heights.
On the other hand, the popularity of projects that aim to bring people together and redesign the food system with a focus on sustainability will keep growing. This is also likely to lead to a growing number of conferences and events on the topic.
Looking at opportunities
Every challenge comes with endless opportunities and innovations happen at a pace faster than ever before. The food system has been a vicious cycle of harming the planet, as well as our own health. So, whether you are a chef, a food entrepreneur or a fellow gastronome, I ask you all: what can we do to turn the food system into a virtuous circle?