Corn is one of the most underrated ingredients, despite it being the most produced grain in the world. In this article you will read more tales from my test kitchen, this time about my own celebration of corn, and my efforts in plating a beautiful dish.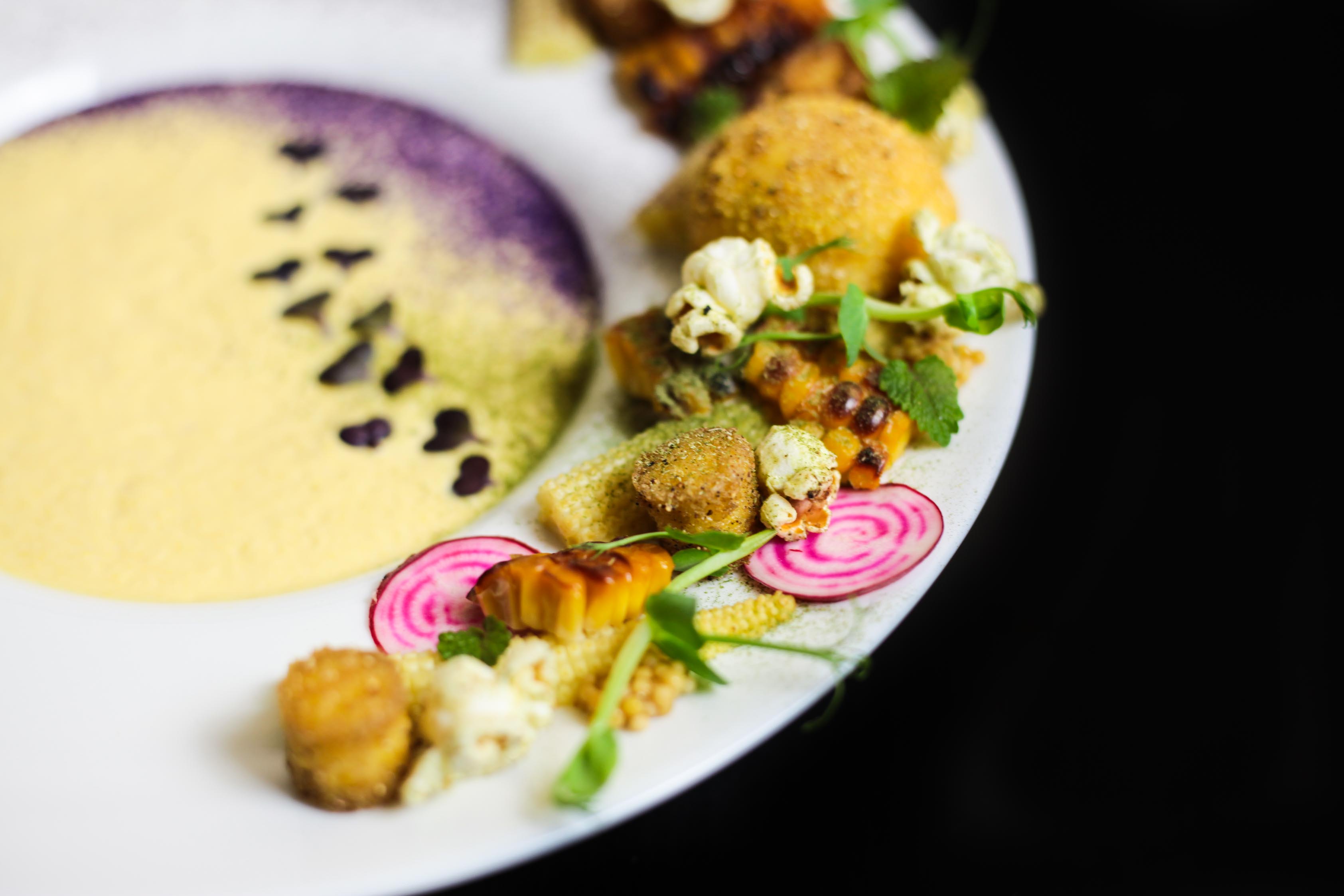 Corn, you say?
Yes indeed. It is the most widely produced grain in the world and accounts for about 20% of human nutrition on the globe. Its versatility makes it useful in a wide variety of contexts, from food to alcohol, animal feed or, the very controversial sweetener: corn syrup.
Corn, or maize, is part of the traditional cuisine of many countries. However, it originated in Mexico about… well, ten thousand years ago! Corn comes in numerous varieties, sizes and colours.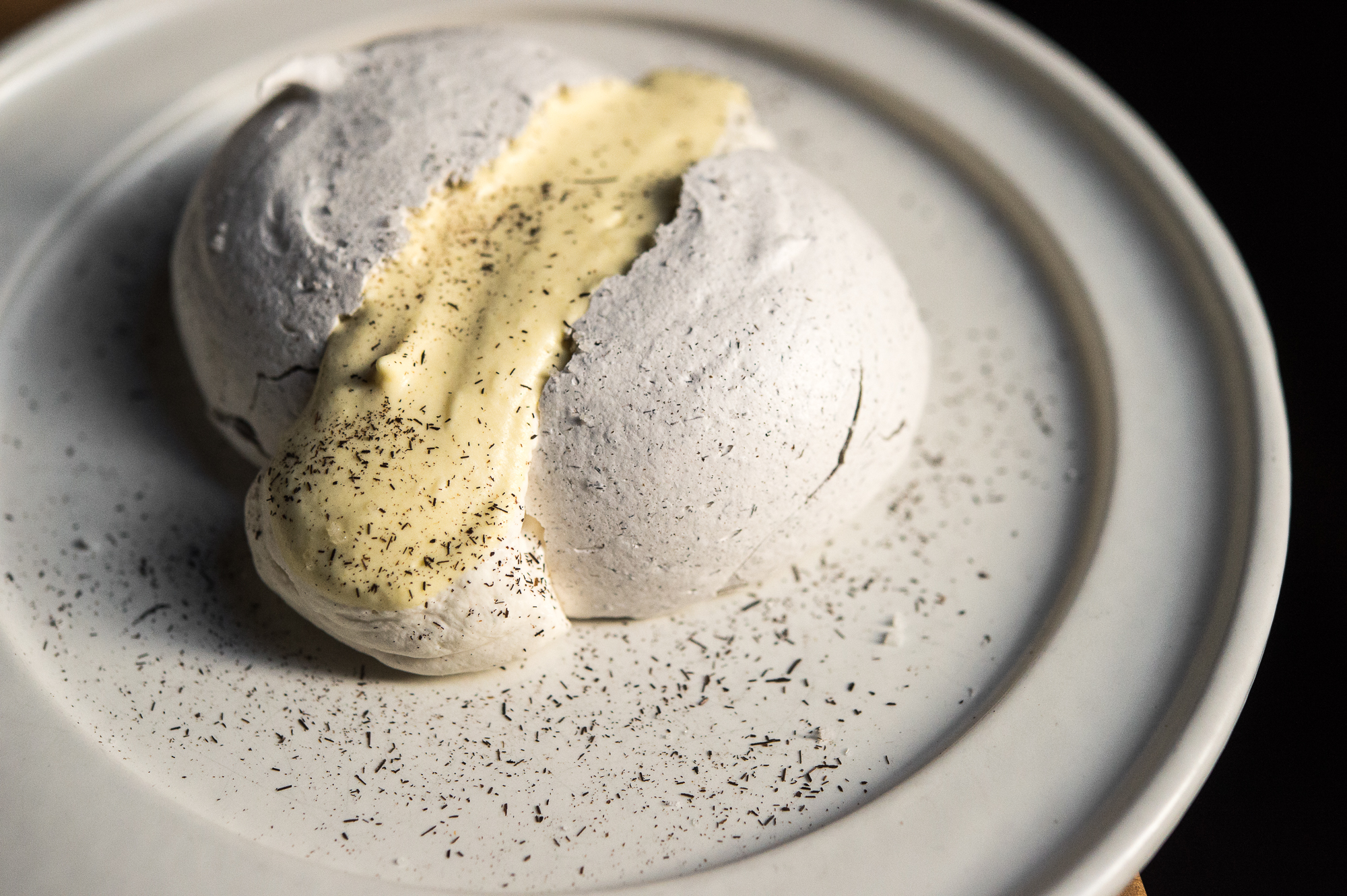 Increasingly more chefs around the world start turning towards simpler, more popular and common ingredients. Dan Barber from Blue Hill Farm, one of the fathers of the farm to table movement, has been cultivating and preserving a rare type of corn with a distinctive texture and rich flavour. Enrique Olivera from Pujol and Virgilio Martinez from Central are also on a quest to save disappearing corn varieties. And if you want to make a stunning corn based fine dining, dish, there are already plenty of recipes online, like this one.
My interpretation
Romania's not exactly the best place to find wide varieties of heirloom corn, and my challenge was more one around textures and plating, rather than taste. In terms of flavours, I wanted to keep things simple and basic, playing with very few spices and herbs, and letting the corn flavours pop. To stay true to my origins, I also brought a couple of influences from Romanian cuisine.
I called the dish Six States of Corn, as it's got six different corn elements: sweetcorn velouté, baby corn, corn on the cobb, polenta fondants, polenta croquette and popcorn.
The elements of the dish
I made the sweetcorn velouté with cream and a bit of garlic and shallots infused milk. I wanted to keep the sweet, intense flavour of sweetcorn, which I personally like a lot!
Having made polenta, I experimented with it two ways: I made polenta fondants with butter and thyme, and a polenta croquette filled with goats cheese, a slight reinterpretation of Romanian bulz. I boiled the baby corn with a bit of star anise for a new layer of subtle flavour. To add a hint of my childhood, I sprinkled spruce tip powder on top of the dish as well as onto my popcorn: for both a bit of colour and a lovely citrusy, herbal flavour (which I then enhanced with lemon balm leaves, fresh from my garden). And because yellow and purple go so well together, I added just a touch of red cabbage powder, which didn't change the taste, but added a lovely new colour.
My conclusions
I must tell you a secret: plating this dish took almost the same amount cooking did! Do you want me to tell you another secret? As pretty as this dish looks, I am not finding myself in this style of cooking or plating. Plus, let's be honest, most restaurants would not be able to put together something like this; you would need the dish to be entirely cold or have a whole team of people plating it at the same time. Moreover, I wish I experimented more with flavours: what does corn go well with? What spices? What other ingredients? Yes, I did bring the textures, but I should have refined this dish more form a cooking perspective.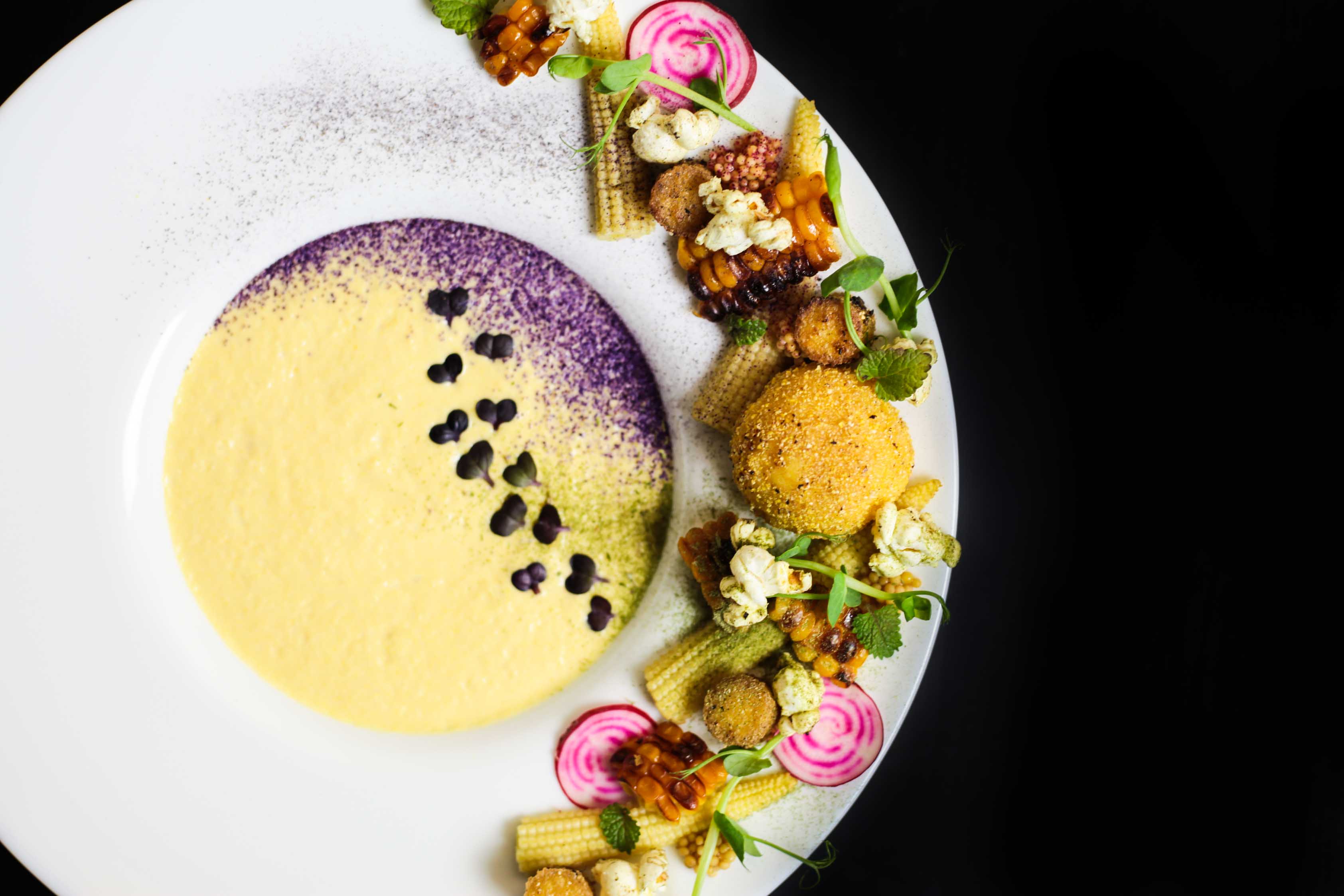 It's always good to learn something new, and my test kitchen experiments are turning out to be some of the most exciting and creative activities ever in my life. So stay tuned, because there will be more! Next one is about recreating a scene on a plate, featuring a dish I am quite proud of: The Octopus Is Hiding At The Bottom Of The Sea.
Until next time,
Ioana