… yet the dishes are forever gone once chef Dragos Tudoran comes up with new ideas, a regular occurrence at Maimuca restaurant. No wonder why the menu is always called "Insert Romanian cultural reference is dead".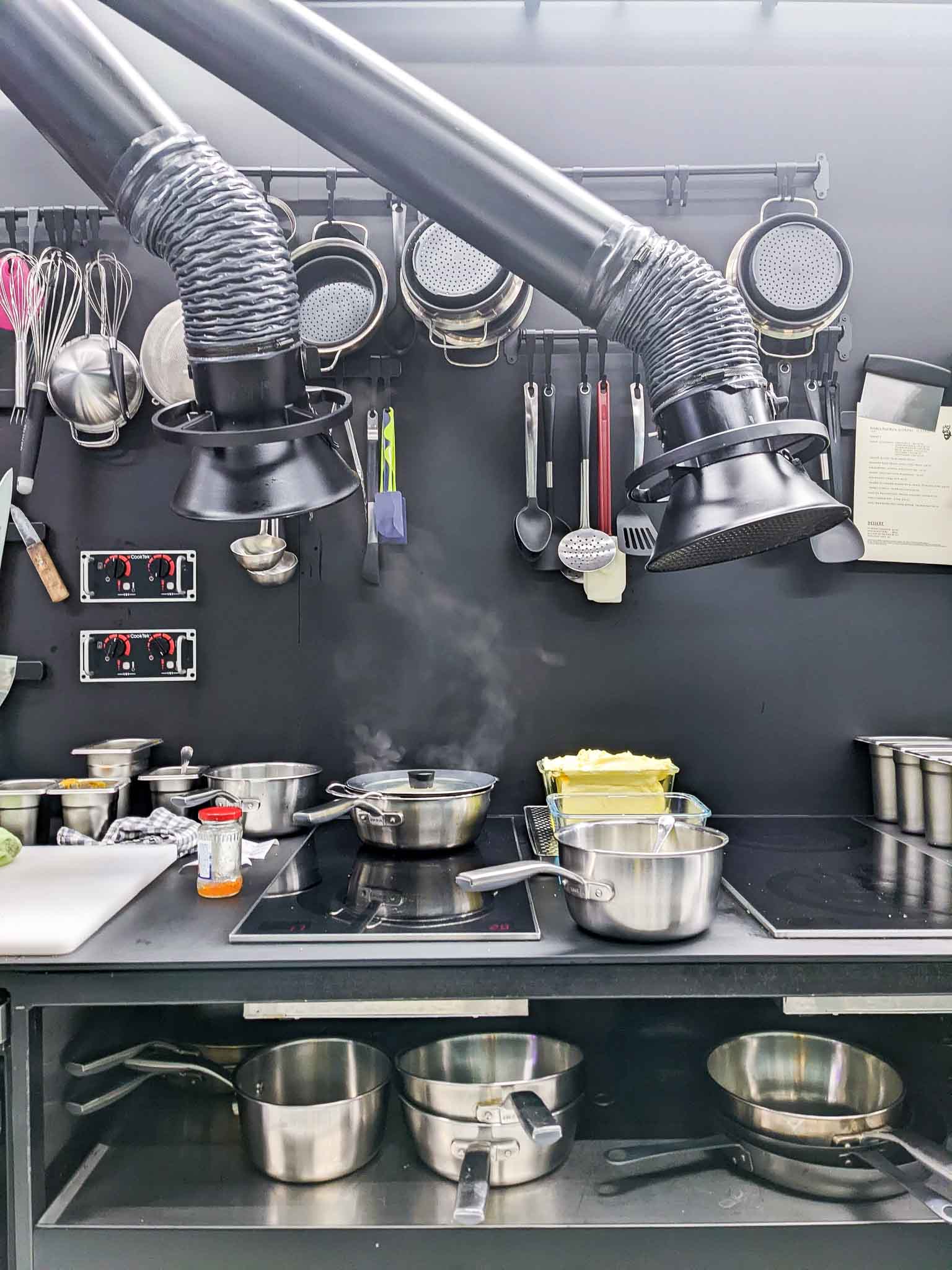 Maimuca brings experiential dining to a city that had not encountered much of it until now. The experience however, is not one for the faint-hearted – eccentricity is felt from start to finish, be it through the toolbox-inspired cutlery that you get to pick from the counter, the no-fuss over-the-bar service, to the loud-ish music that plays from a high sound-desk in the room next door, whose walls are covered in photos of space-apes and from whose ceiling hang a few dozens of rubber chickens.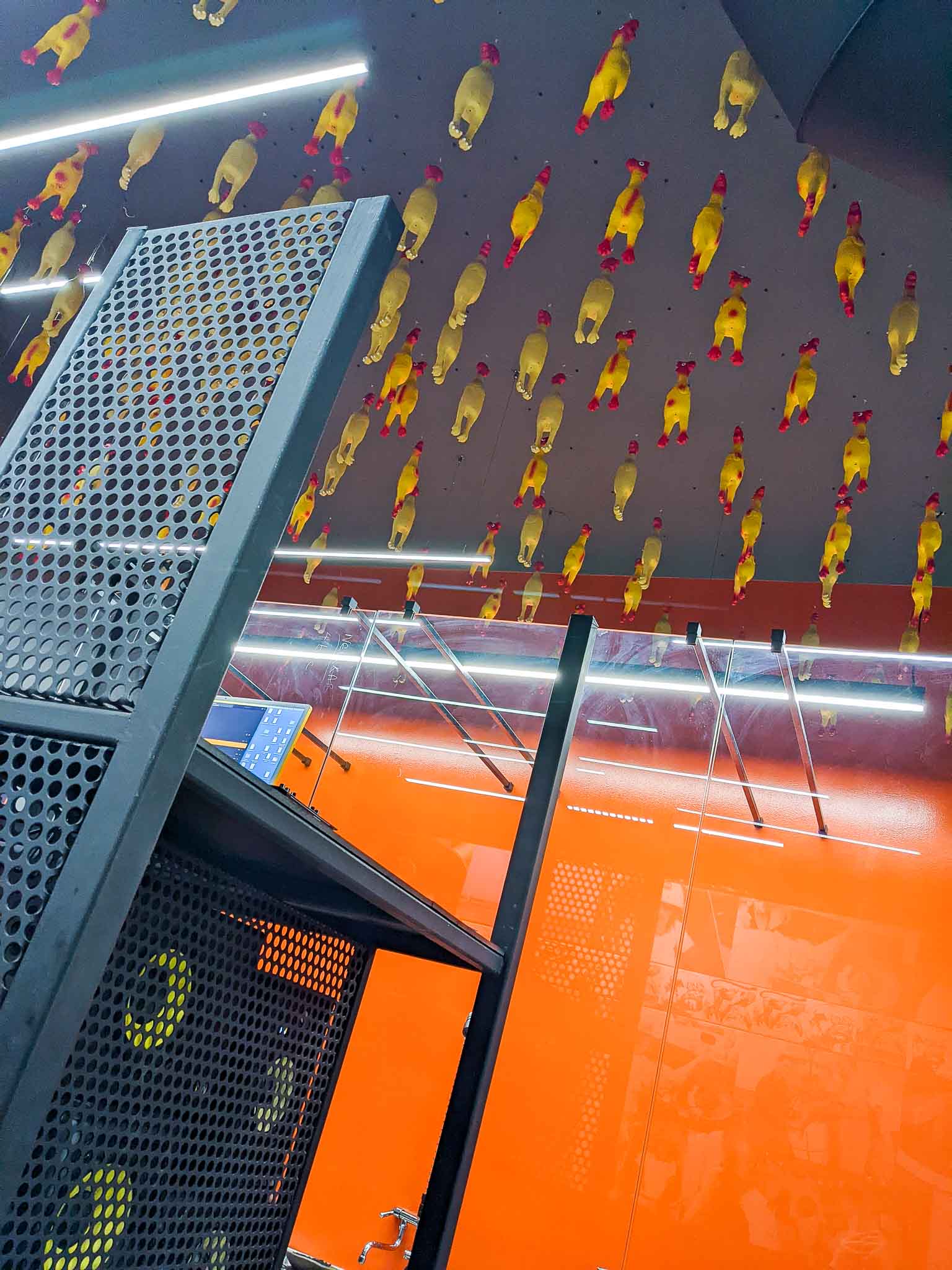 The food showcases Chef Dragos Tudoran's obsession for great ingredients. He runs away from big wholesalers and instead looks for small suppliers who deliver on quality first. His Gillardeau oysters, escargots and a lot of the fish and seafood on the menu are brought weekly from France, especially for the restaurant.
The menu is split into two parts. 'Junk Food' lists a handful of decadent sounding appetisers, like chips and caviar, sea bass ceviche with mango and lychee, bread, citrus and homemade foie gras, escargots and morels, or king crab dumplings with white butter and salmon roe. The mains are listed in the infamous 'Insert Romanian cultural reference is dead' and feature equally decadent ingredients paired and prepared with high amounts of creativity and know-how: veal tartare, pedro jimenez and katsuobushi, octopus and strawberry, tomyum seafood and more.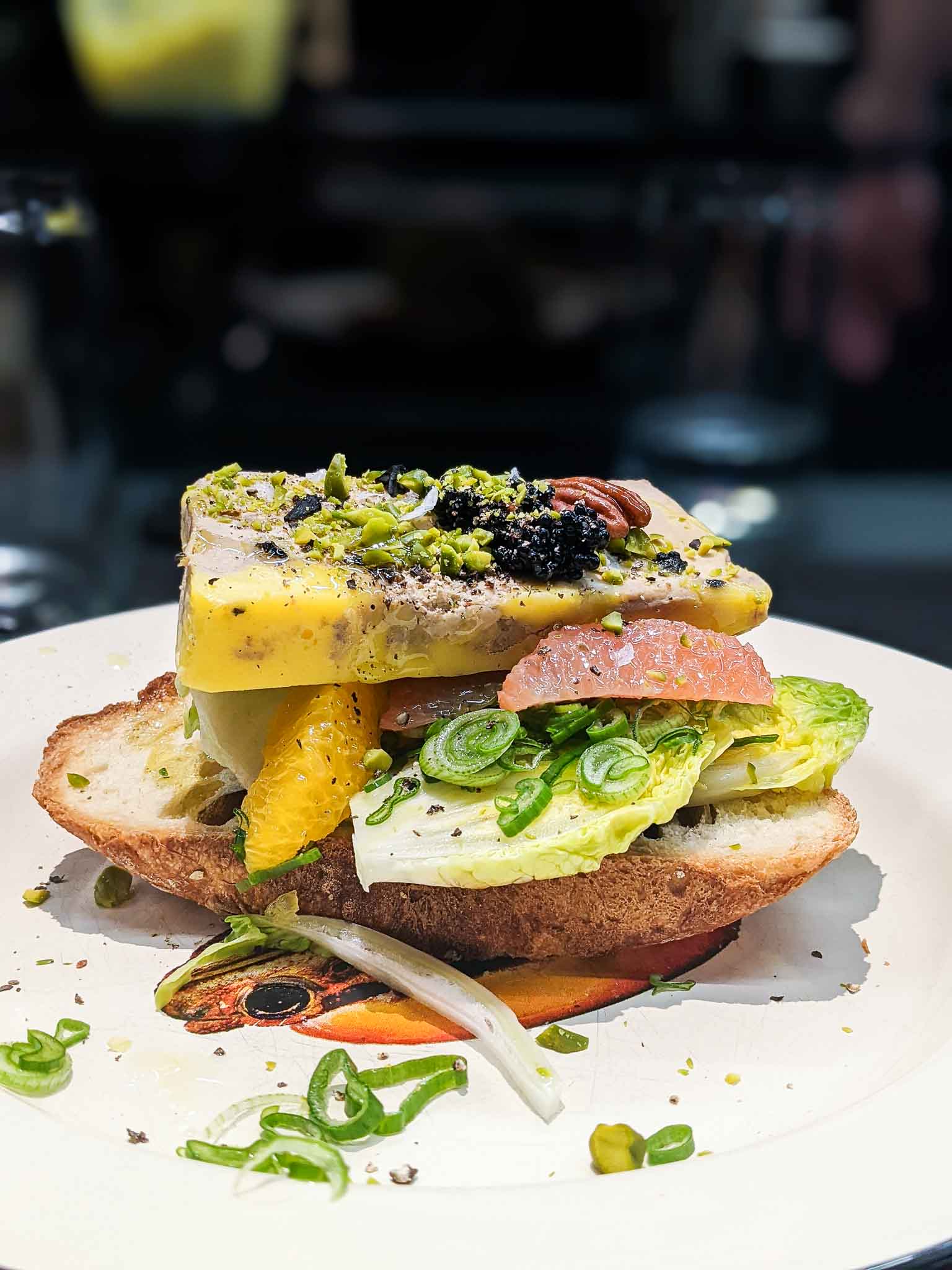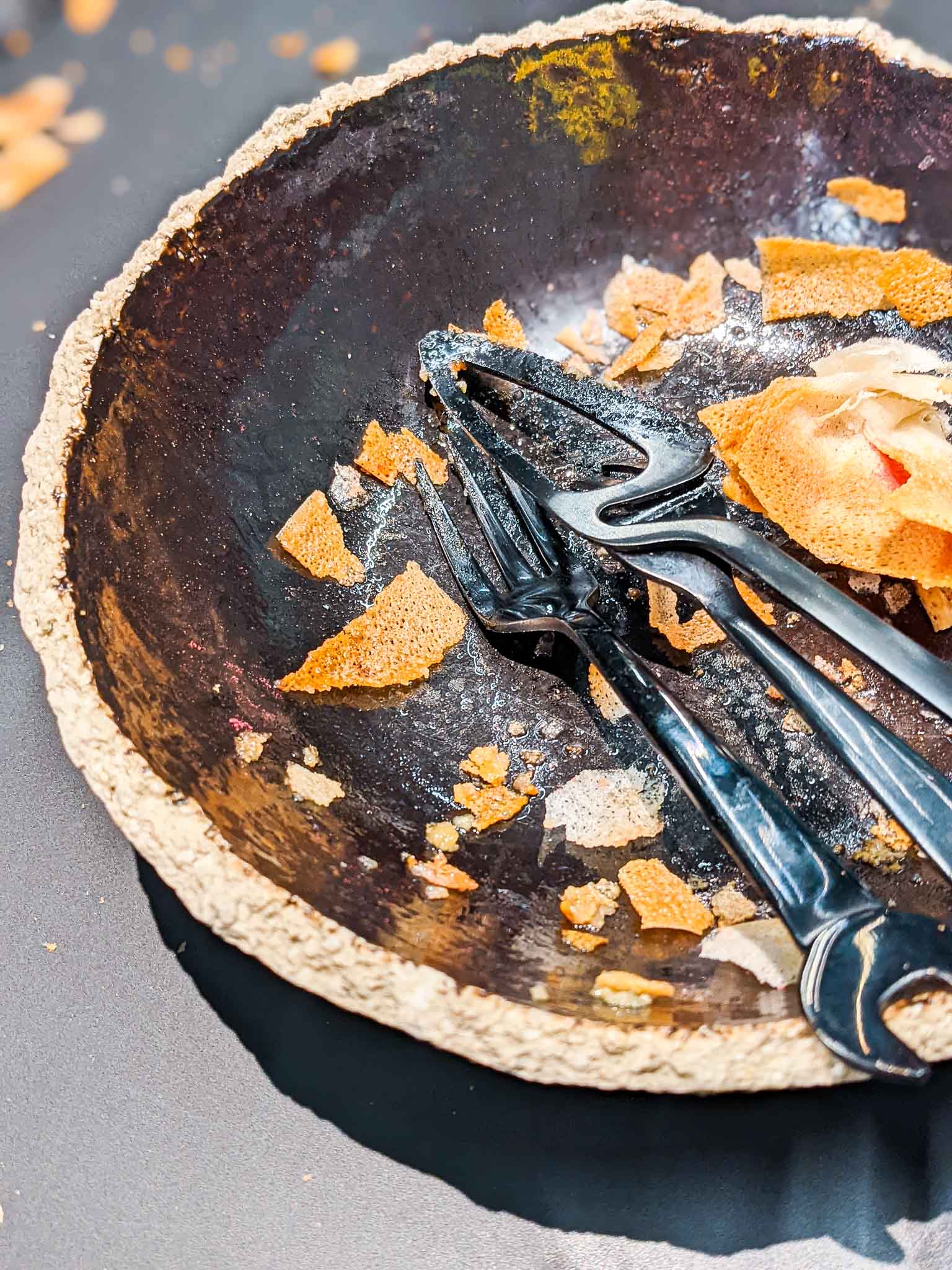 For an operations geek like myself, watching how smoothly everything runs in the tiny couple-of-square-meters kitchen is deeply satisfying. Tasting what comes out of that kitchen is impeccable: balanced flavours, inspiring ingredient pairings, fun textures, dishes that make sense both individually and as part of the menu and that elevate Bucharest's culinary scene without a doubt. The plating matches the personality of the restaurant: carefully messy, refined, but without fine dining fuss and gratuitous gimmicks.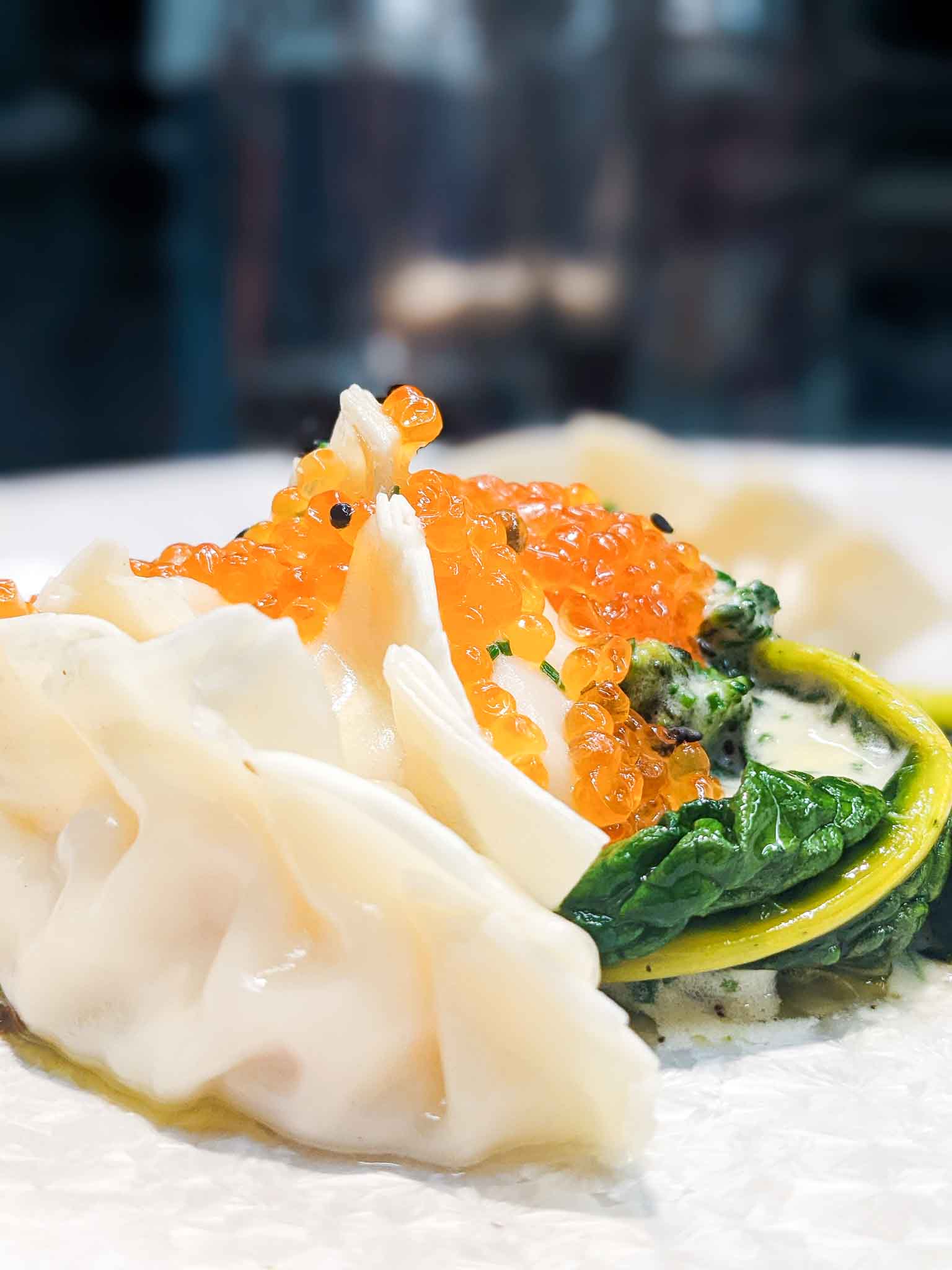 All in all, the atmosphere at Maimuca is an odd, but wonderfully exciting mix of dining anarchy, carefully thought-through randomness and a well-owned 'je-m'enfichiste' humour – an interesting complement to the perfectionism of the food.
If you are easily offended, are looking for a quiet meal, regular pampering and old-school table service, save yourself and the restaurant some trouble and go somewhere else. After all, there's a reason why Maimuca's tagline is "the punk place that your mom will probably tell you not to enter". However, if you're ready to forget about conventions, you will have the time of your life at Maimuca – just remember one thing: they cannot accommodate more than two-three people per table, that's how small the restaurant is! And do, for the life of me, visit the toilets (one line I never thought I would write in a restaurant review) – heck, a visit to Maimuca Restaurant without experiencing its toilets is like going to see AC/DC Sleaford Mods live and instead, playing Justin Bieber in your noise-cancelling headphones. You're welcome.