If you love good food, enjoy exploring farmers' markets and become enthusiastic when you hear the words 'wine tasting', then you should by no means miss Ezo Tour, a fabulous food and wine tour in the famous wine region of Kakheti.
Lucky explorations
Hungover from previous night's supra we spontaneously found ourselves at, my boyfriend and I replaced sightseeing with the exploration of all the restaurants that I had saved on Google Maps. I was sure my efforts paid off when we arrived at Ezo, a beautiful and cosy garden restaurant. Since we had just had some kharcho and chikhirtma to fight our poor post-drinking state, we only had a look at Ezo's menu, then immediately added it to our must-eat-at places in Tbilisi. On our way out, I saw the poster that would turn our holiday from amazing to incredible.
The poster that spoke a thousand words
With my graphic design background, it immediately spoke to me: the bohemian, yet trendy looking photo of a picnic table, the hammock next to it, the simplicity of the design, the neat typography. Then I spotted the words 'village', 'farm', 'wine', 'food'. I knew in an instant I wanted to book my place, so I went looking for guidance, and met Kristo. Together with her husband Gio, Kristo runs both the restaurant and the tours. Twenty minutes later, we were all set, and I found it hard to contain my child-like enthusiasm.
An amazing food and wine tour in Georgia
From Ezo to Ezo tour
On the day of the tour, Kristo greeted us with tea and coffee, while we waited for the other guest. The maximum capacity of the tour is six people, but we were lucky to be only three. We left Tbilisi a little after 9am, headed towards our first stop: the market in Telavi (the capital of Kakheti). To my utter delight, not only were food and wine the topics of our conversation from the very start, but Gio was the first driver in my whole Georgian experience who did not overtake while other cars came from the opposite direction. For once, I could enjoy and participate in the conversation, rather than hold the door handle tightly and praying we won't crash.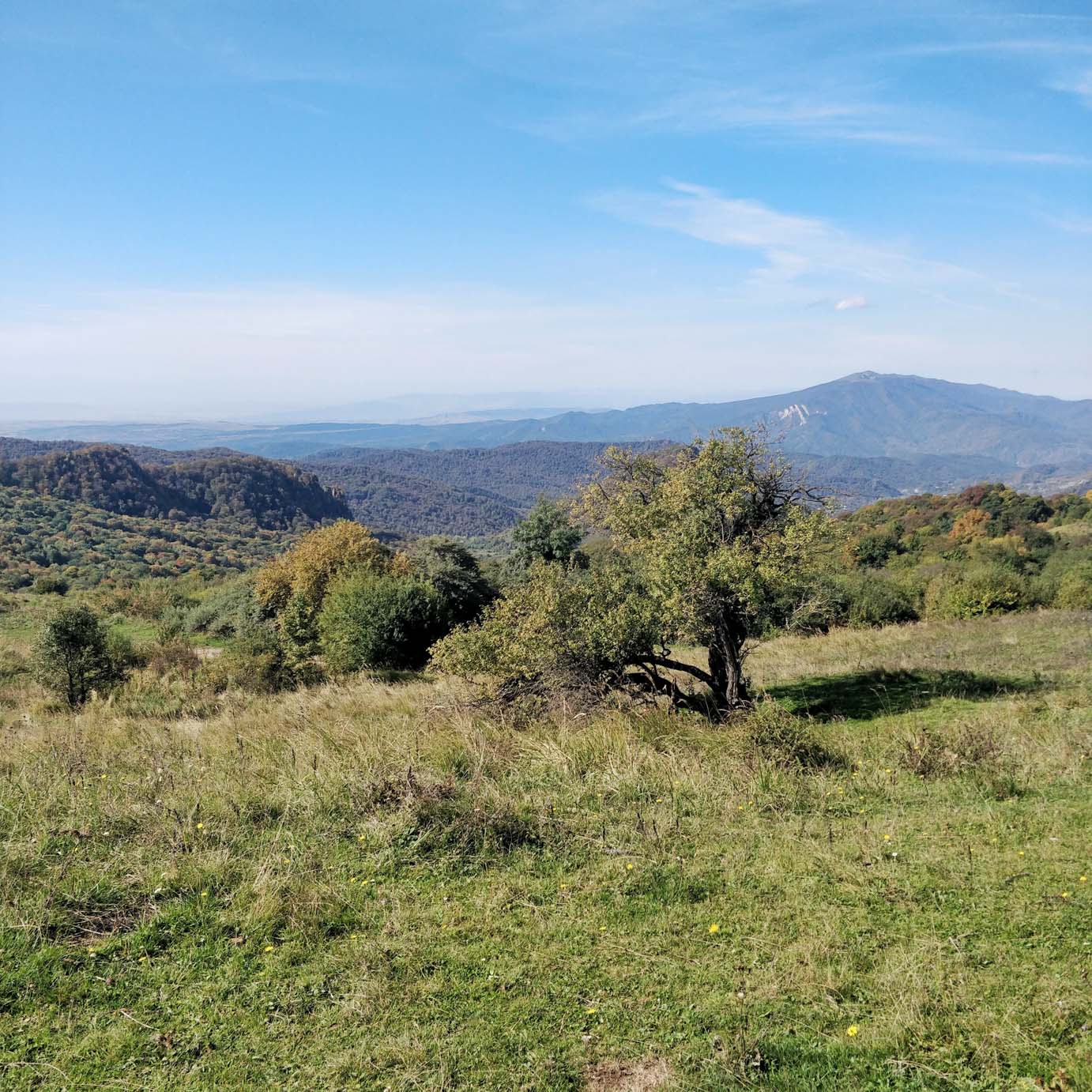 Telavi: farmers' market, khinkali and homemade wine
During the first part of the journey we talked about restaurant management, about Ezo the restaurant, Kristo's and Gio's struggles and successes, and their efforts in using only the best local and organic products. Two hours later, we arrived at the market in Telavi, where Kristo and Gio gave us a thorough tour of local and traditional ingredients and filled the baskets with what we needed for our dinner later in the day.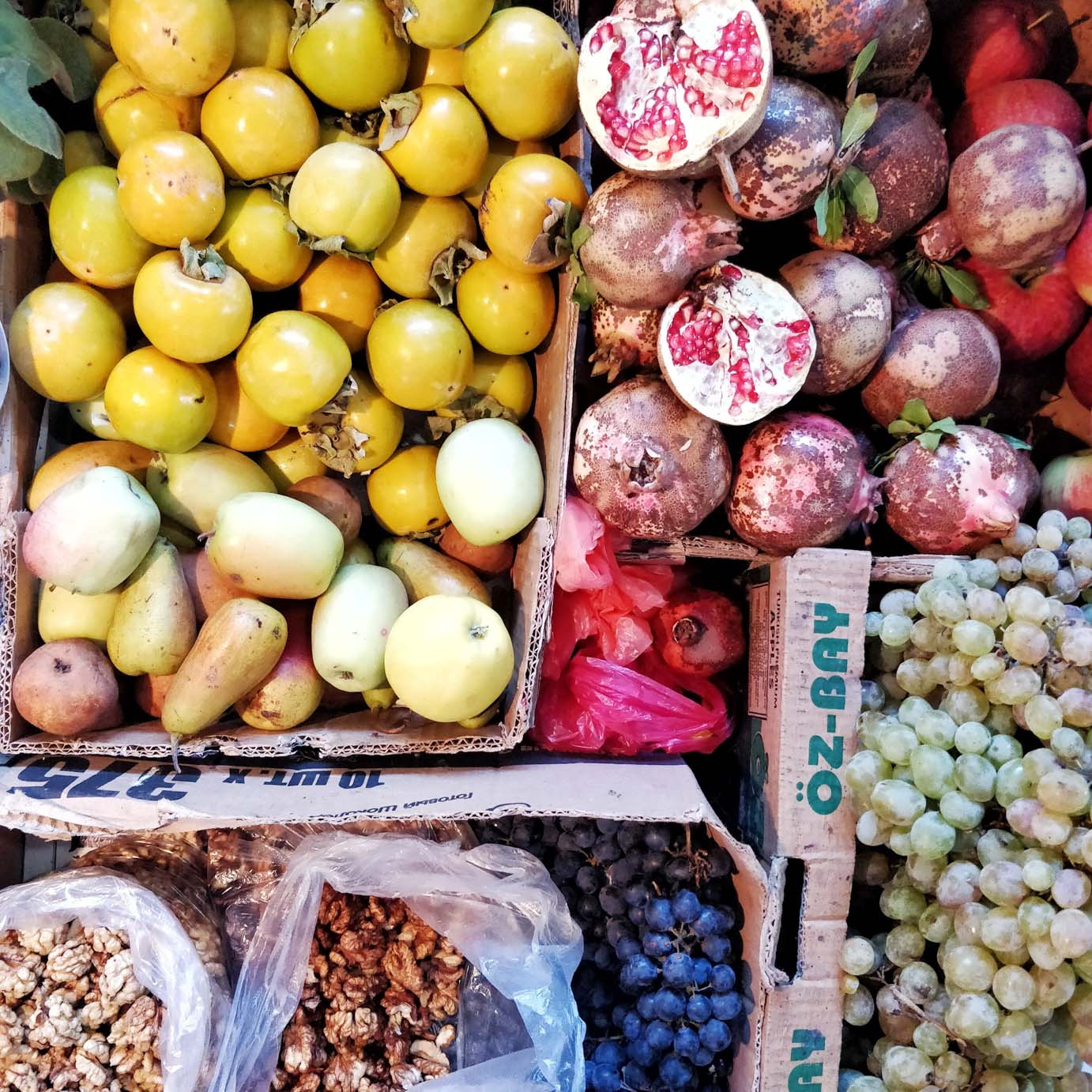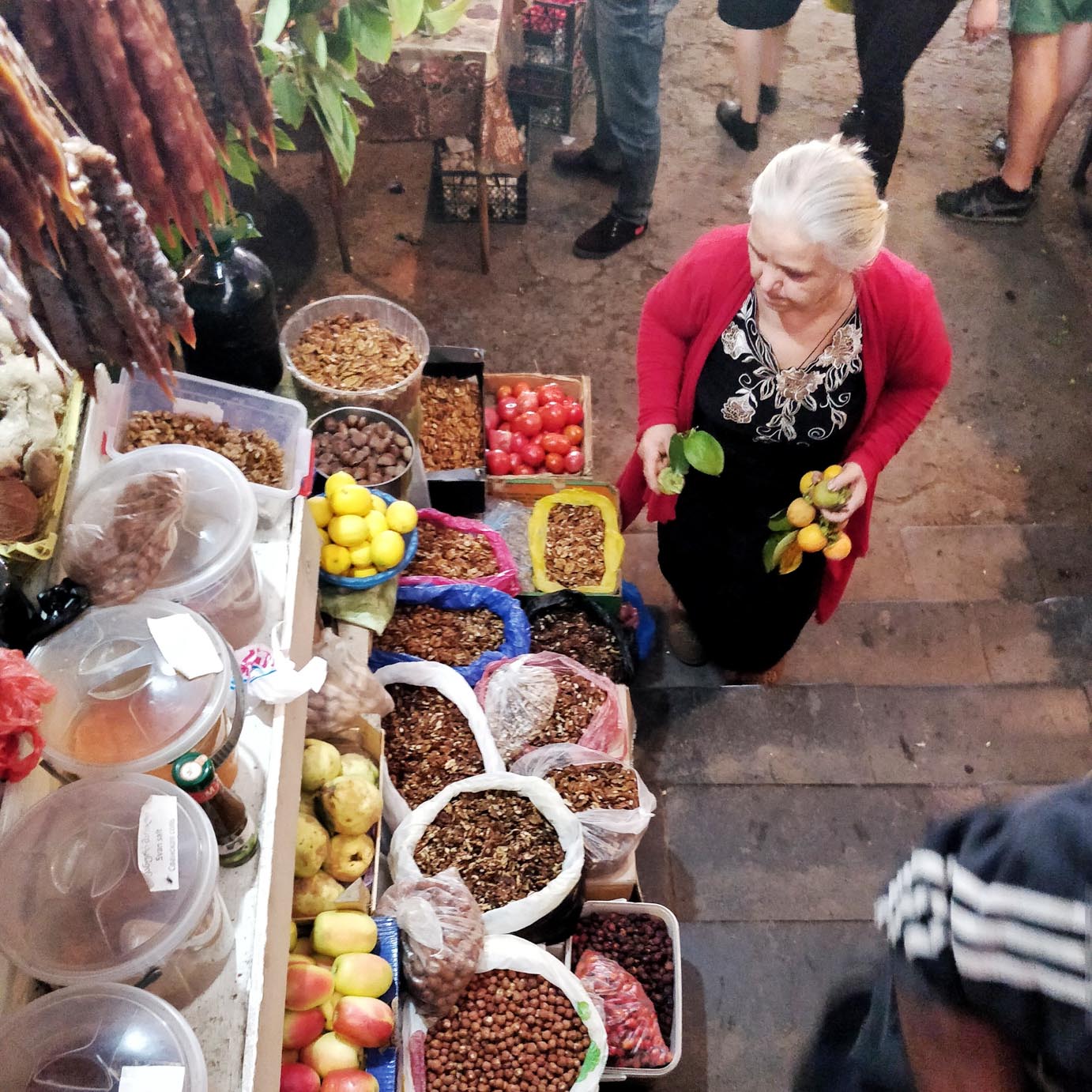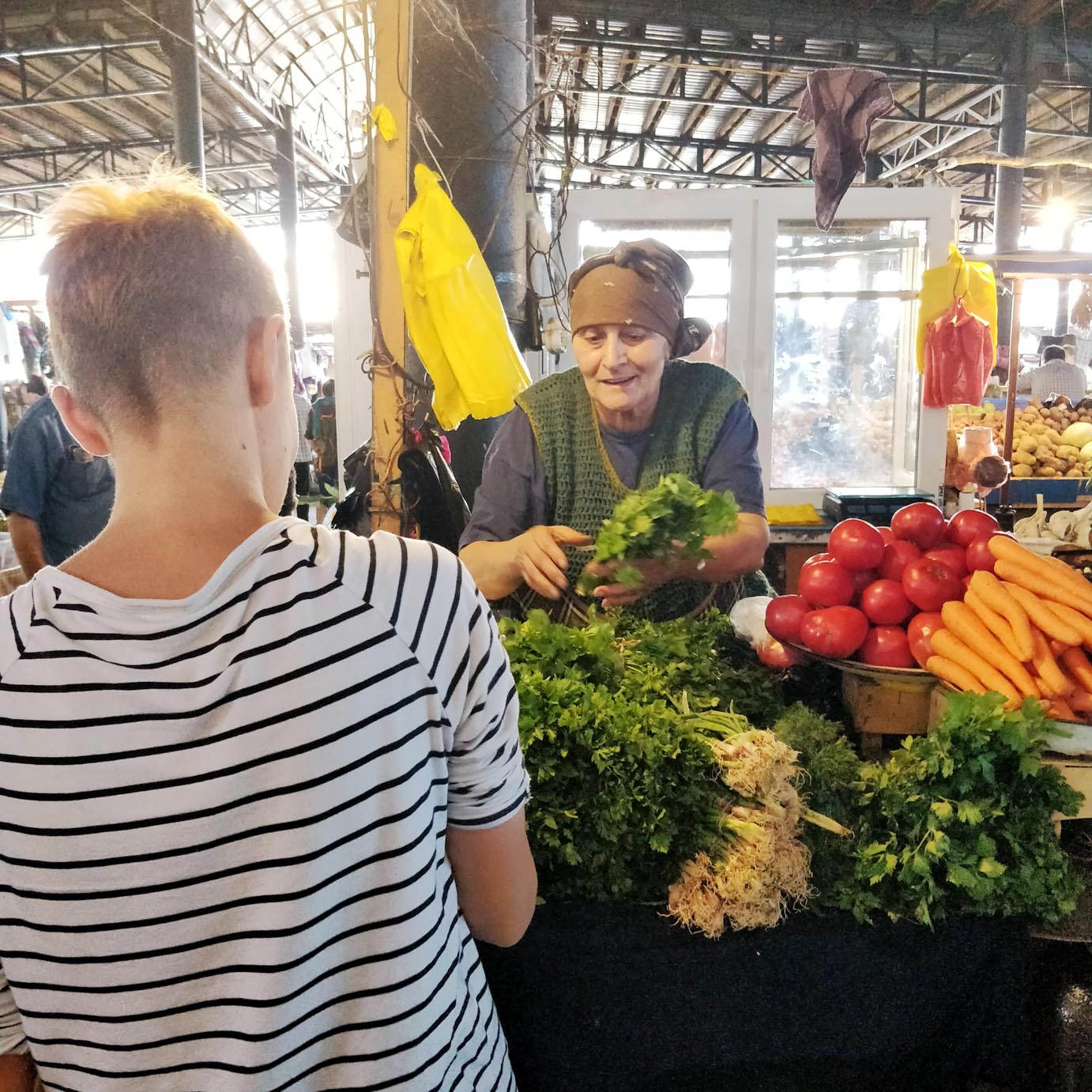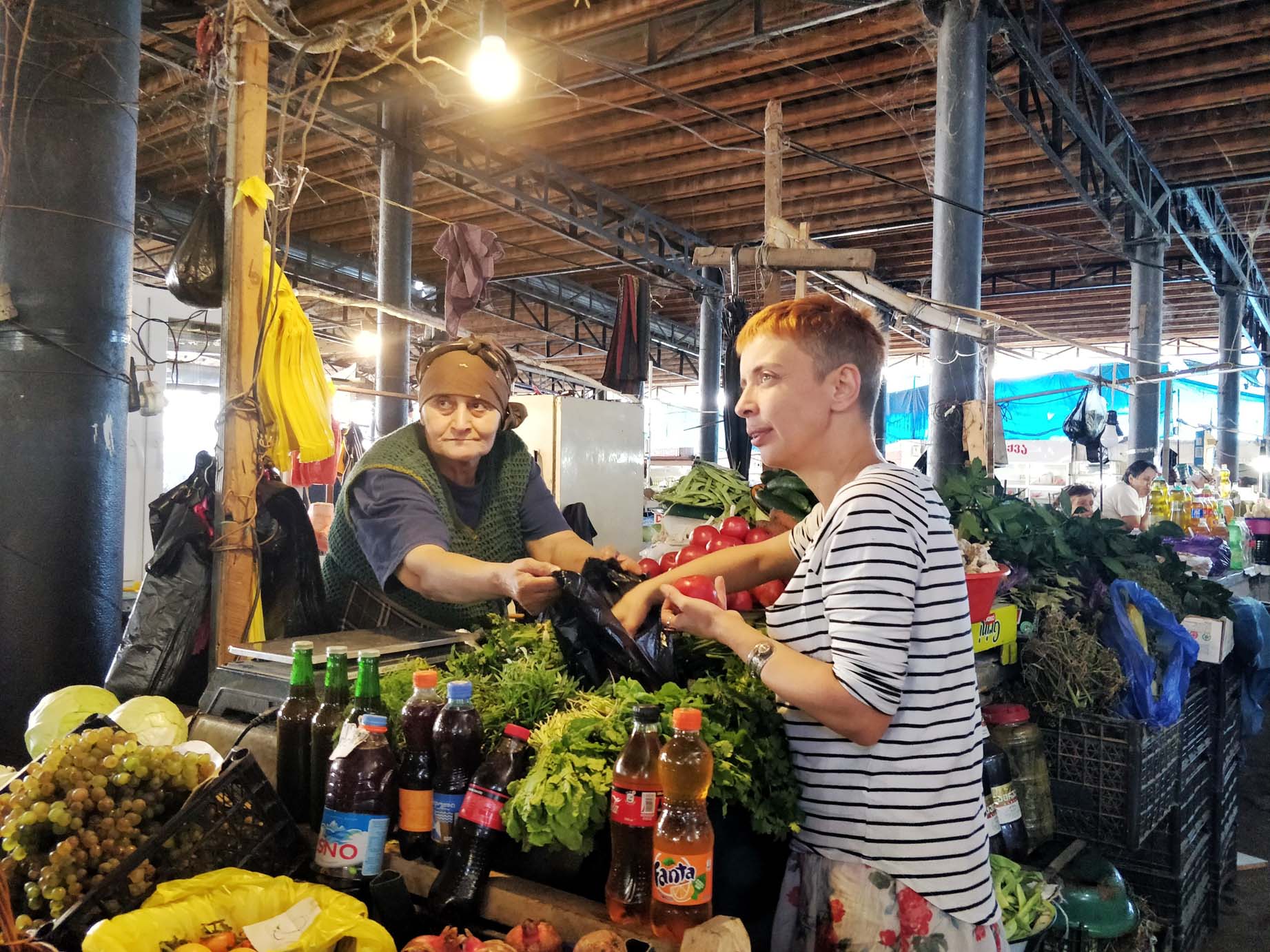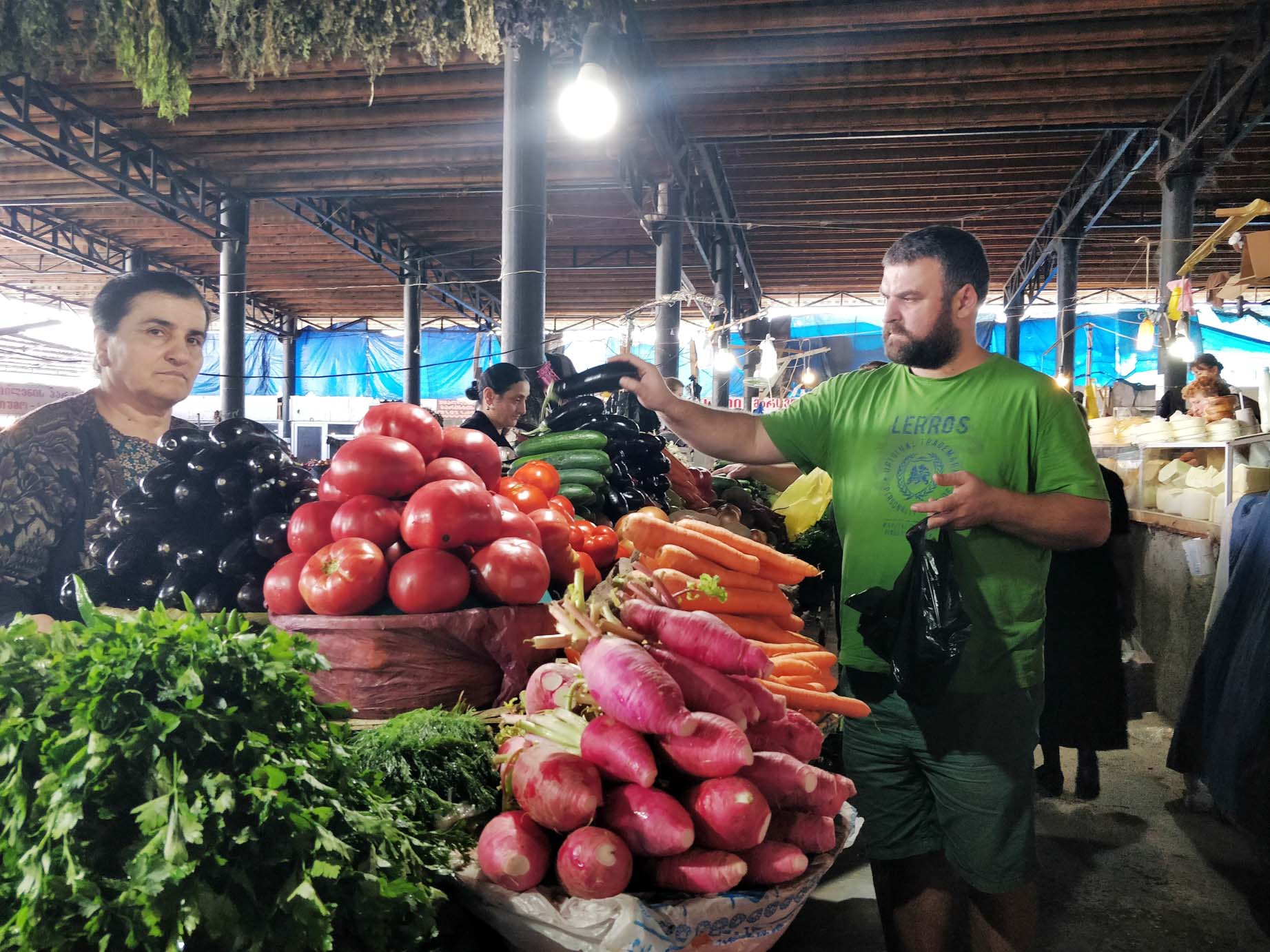 The market tour ended with another stop in Telavi, this time at a restaurant that specialises in khinkali, traditional Georgian dumplings. Proud to share the fruits of his hard work, a stranger offered us a full carafe of his homemade kisi wine, immediately lifting the atmosphere and moving the conversation from food to wine. We timed this switch perfectly, as our next stop was going to be the vineyard of Ezo's main wine supplier.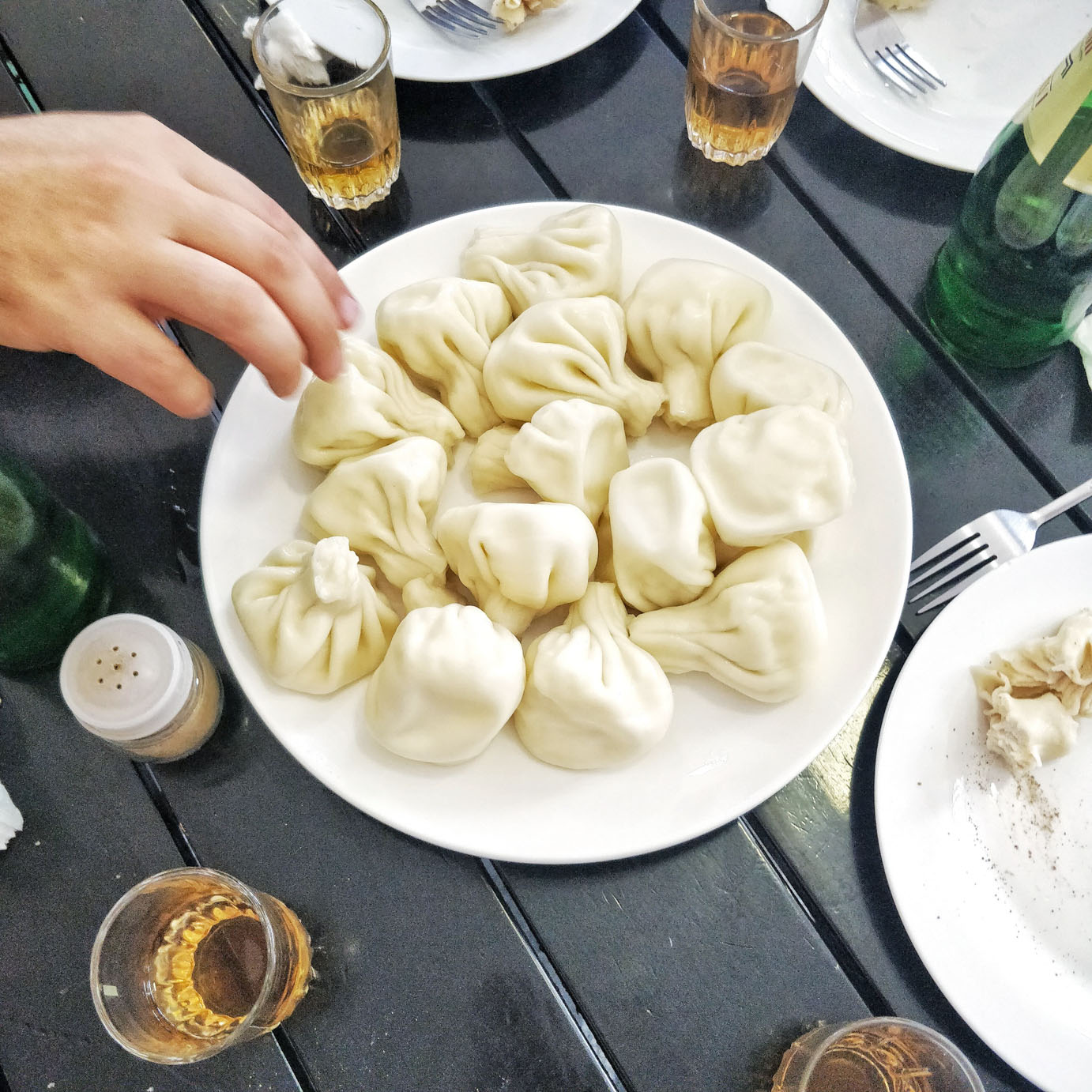 Zangaura vineyard – the perfect picnic spot
We arrived at the Zangaura vineyard feeling like friends rather than strangers. After a tour of the qvevri (the egg-shaped terracotta vessels used for wine making in Georgia) and a taste of the rose grape juice that had just started the fermentation process, we headed to our picnic area.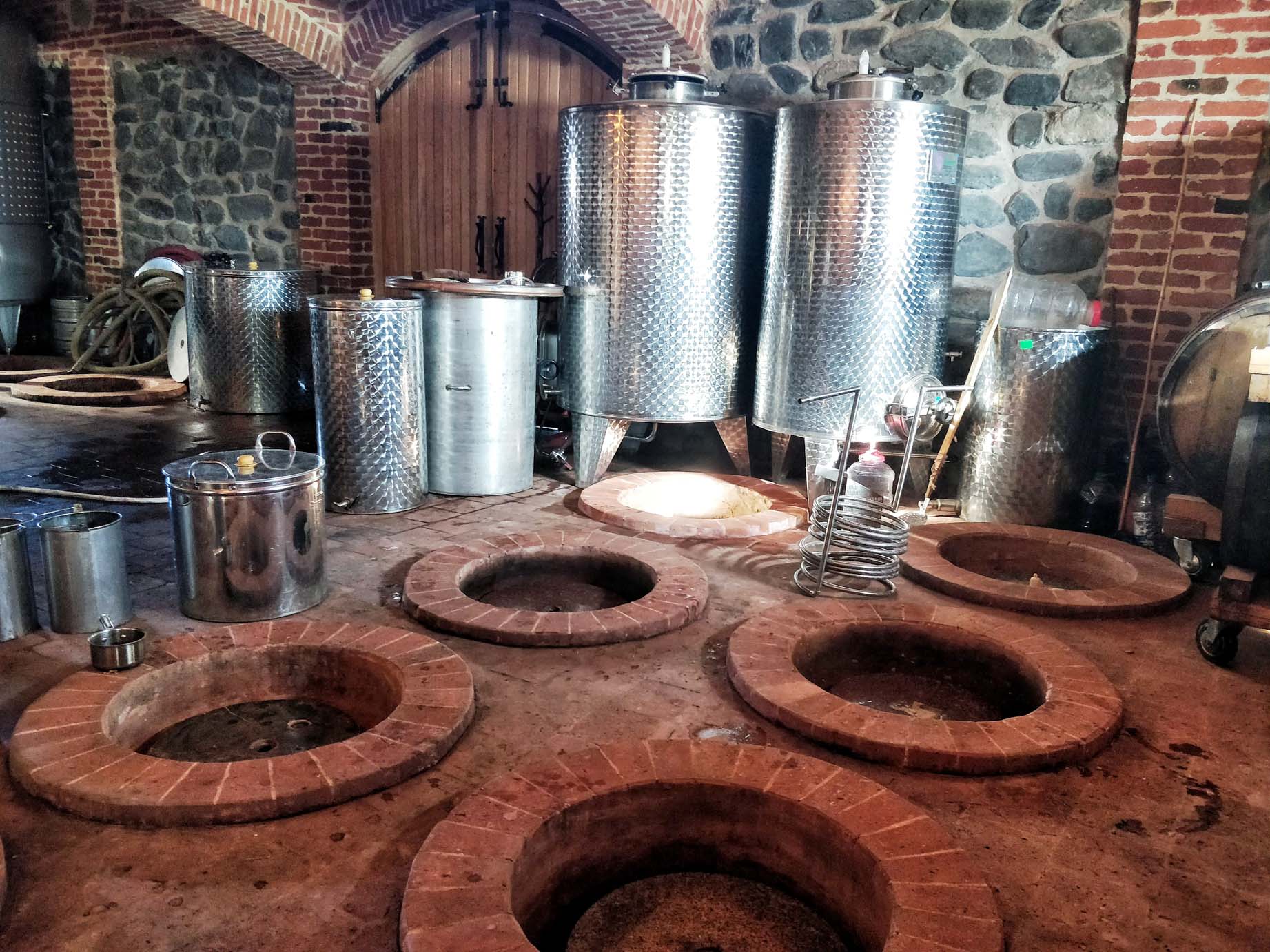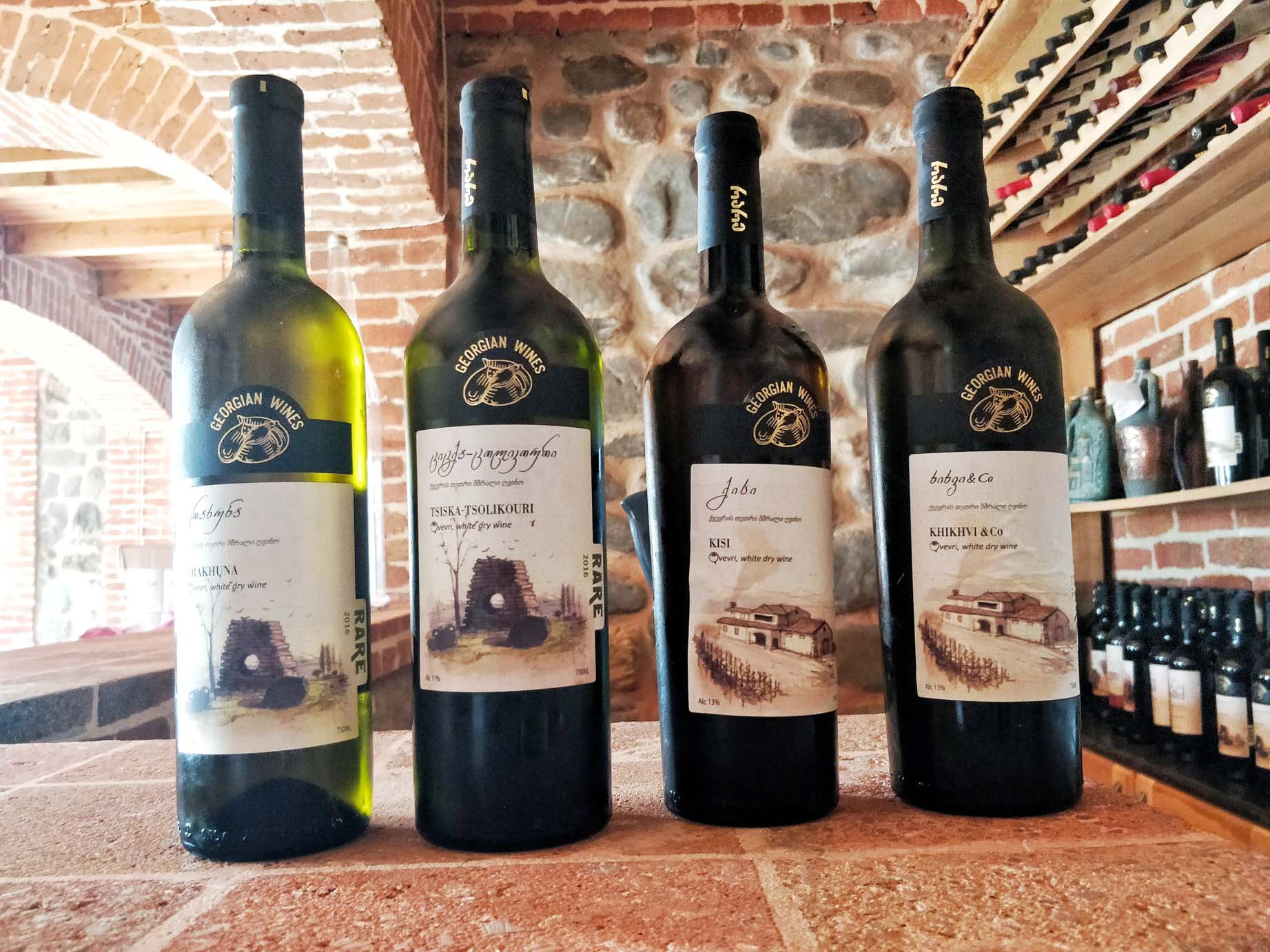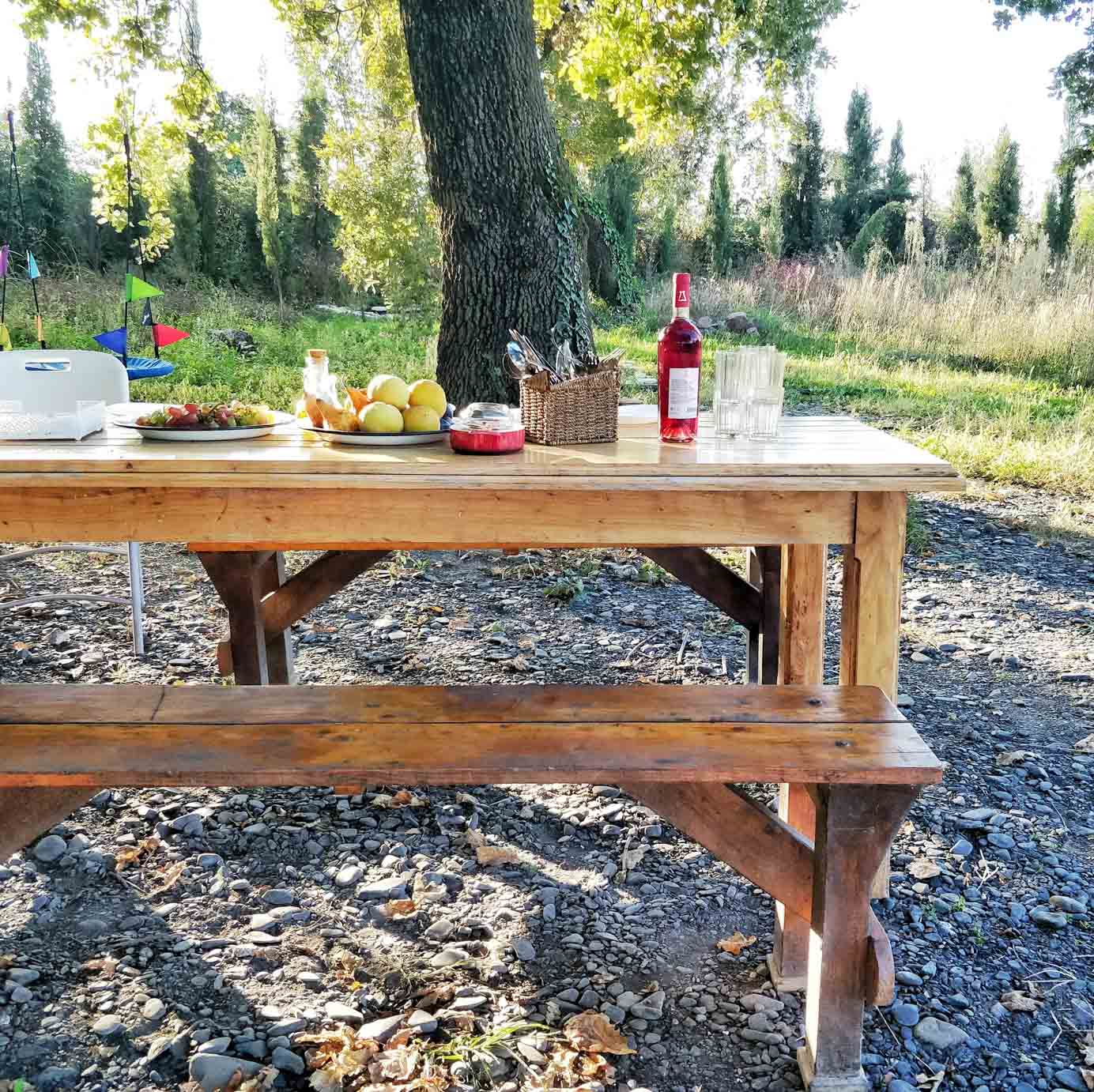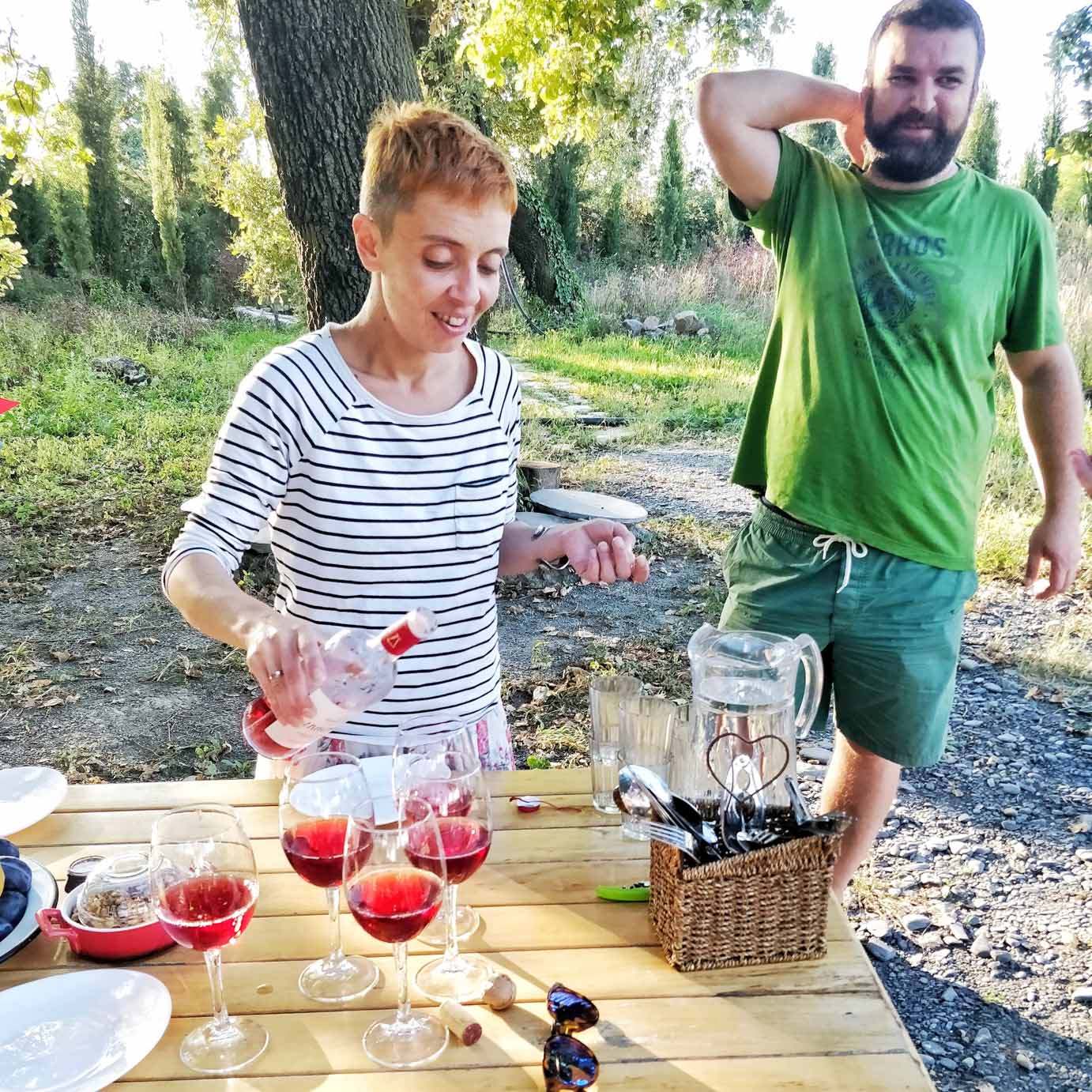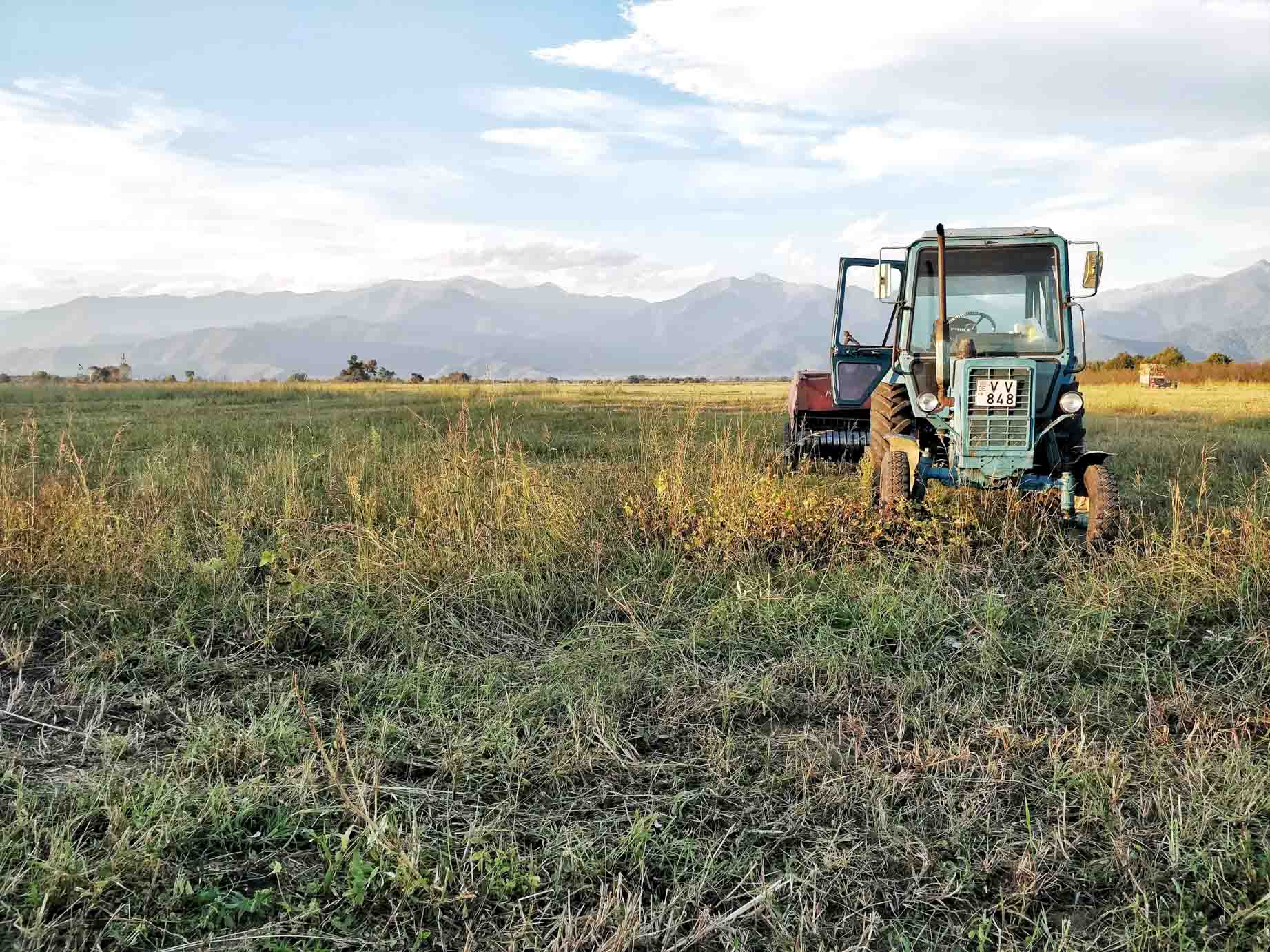 We started the afternoon with a bottle of rosé that paired perfectly with all the fresh fruits Kristo had picked up from the market. Slowly, we climbed our way to more full-bodied, dry wines and food kept filling the table until about 11pm, when we all considered it was time to go back.
A unique experience
The tour was unlike any other guided tours, and Kristo and Gio are not your usual tour guides. At the end of the day, they are the owners of a top restaurant, so their vast knowledge of Georgian food and wine does not come as a surprise. The informal feast, sprinkled with unique stories, good food and a wide range of different wines from an award-winning producer made this tour a unique experience and gave us insights into the Georgian culture we would have only gotten had we had Georgian friends. We didn't, but we surely made some.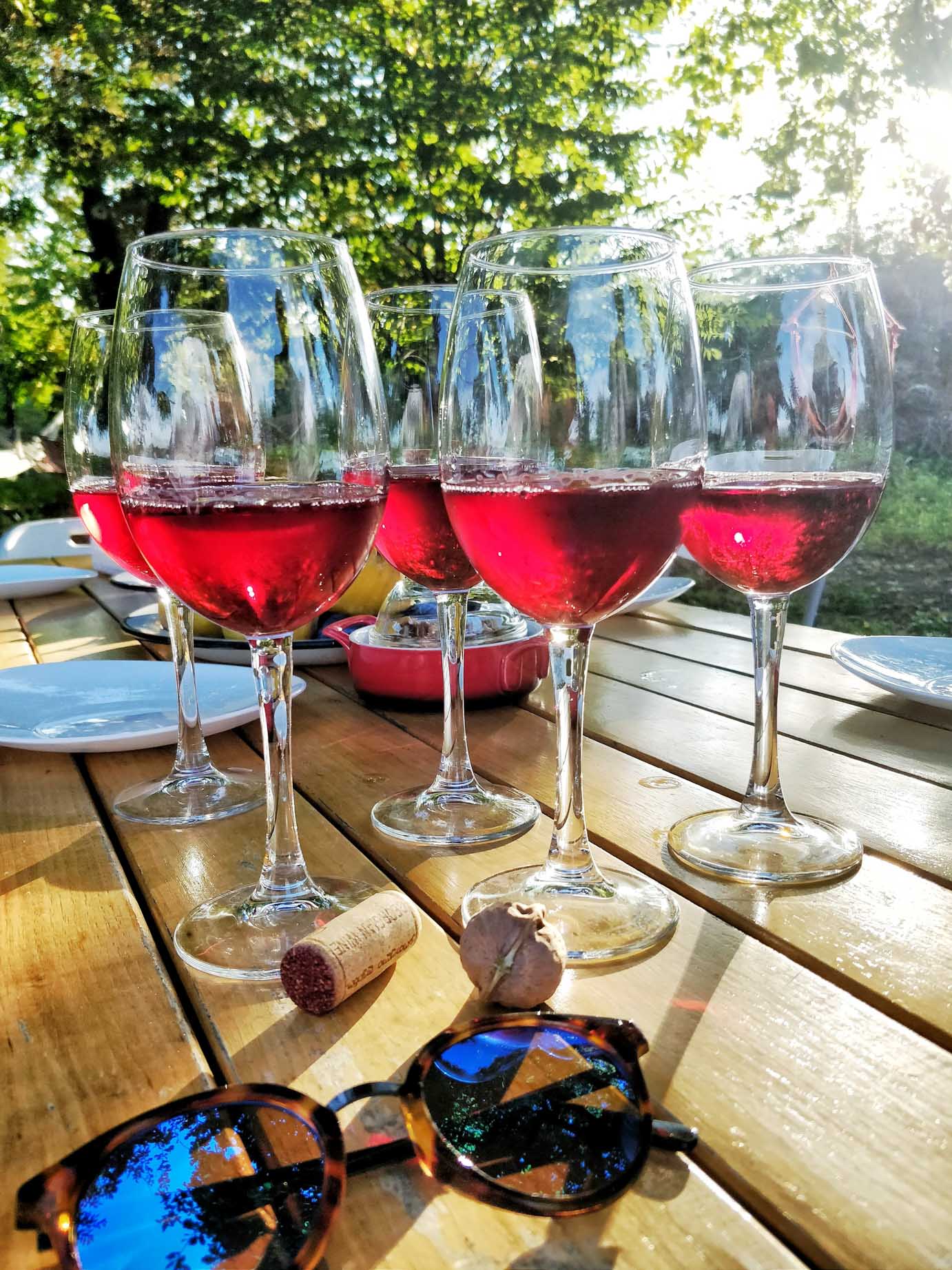 If you enjoy good food, love strolling through the aisles in farmers' markets, would contribute to any conversation about restaurants, and enjoy swirling your glass of wine and smelling it before you take a sip, the Ezo Tour would most probably be your Georgian highlight too. Ready to book your tour?