Chef Stuart Ralston is head chef and owner of Aizle (rhymes with hazel), a restaurant that has repeatedly been crowned the best in Edinburgh. His elegant dishes convinced me that fine dining is not about mixing the most extravagant of ingredients, but about making the most out of good, local produce.
Coming from a family of chefs, Chef Stuart worked in top restaurants in the States, England and even Barbados, before moving back home to Scotland and opening Aizle in 2014. He never settled for less: in order to discover his own style, he moved to New York and gained experience working with top chefs in Michelin star restaurants.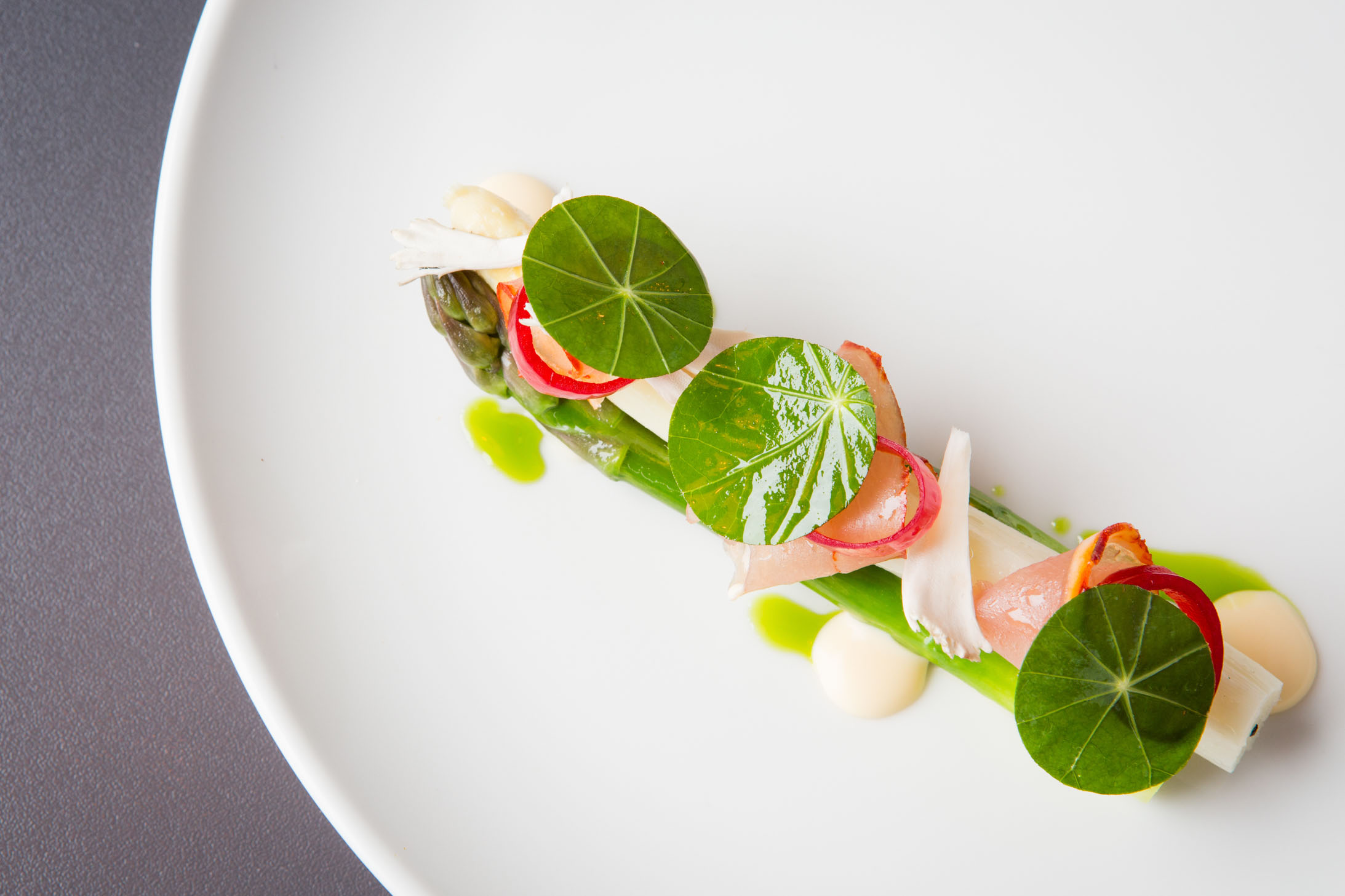 On opening Aizle, wishing to emulate some of the greatest chefs in the world and managing a top Scottish restaurant
Chef Stuart Ralston moved to New York to work for Gordon Ramsay's brand new restaurant, London, when he was just twenty-two years old. The buzzing city, characterised by great diversity and an impressive culinary scene not only inspired him, but also set high expectations for his career.
Inspired by his favourite chefs such as Wylie Dufresne (WD-50, NYC) and Inaki Aizpitarte (Le Chateaubriand, Paris), he opened Aizle with the purpose of creating something he could be truly proud of.
"I have always dreamt of running my own restaurant, since I started [as a cook]. I just never knew how, but whilst working at a luxury hotel in Barbados, I decided to make it happen, saved, sacrificed and found a location I could afford with no investors or partners. It's been important to do it on our own [with his wife], the biggest challenges being funding it to a level where we could do something with integrity."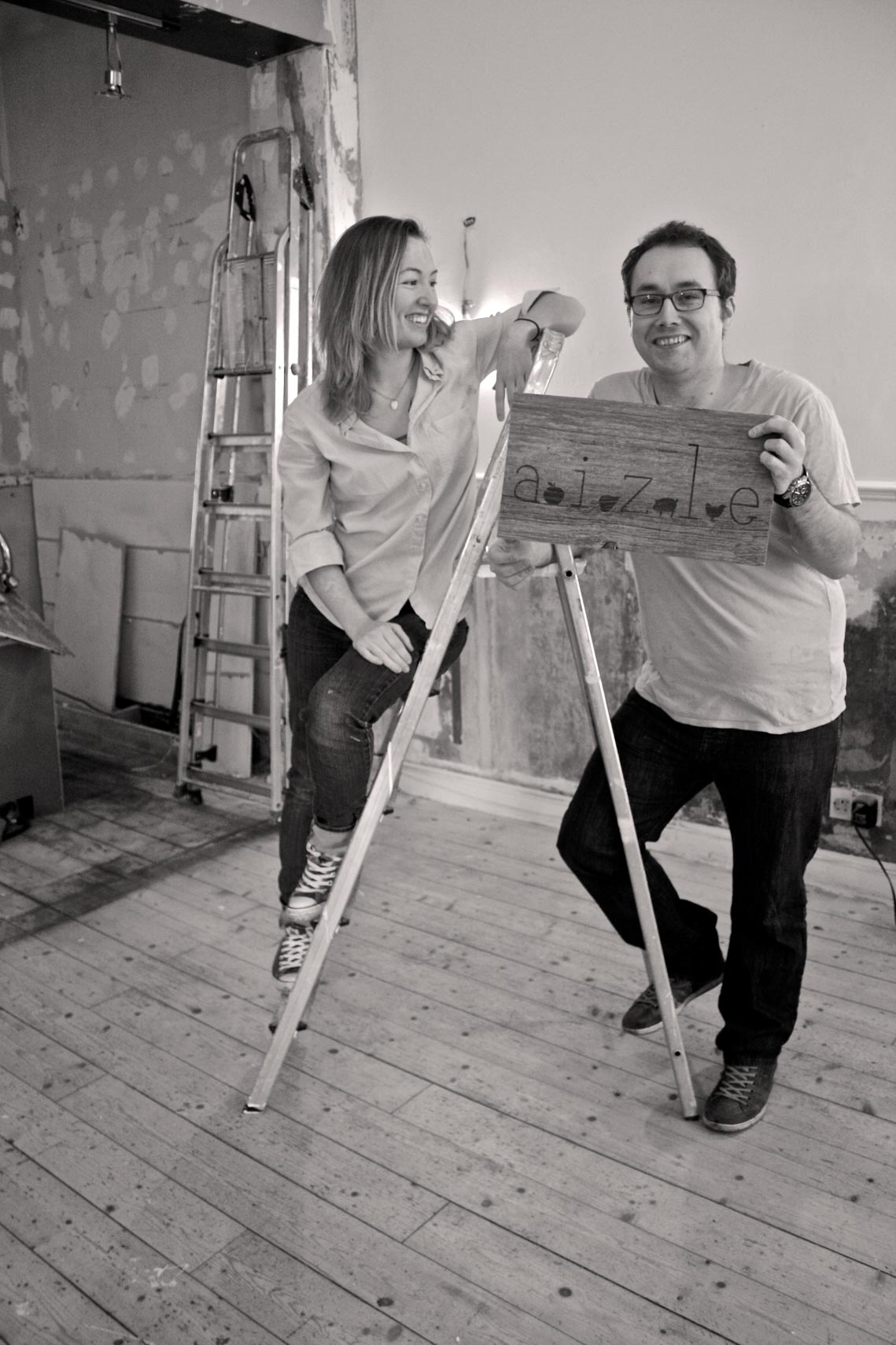 Since it opened its doors, Aizle has been in the top three in most Edinburgh restaurant lists, but that is not what makes Chef Stuart strive for more.
"I place enough pressure to be a better version of myself as a cook, to try and create something to be proud of. We don't pursue any 'list' and don't beg to be in any award shows; if we are included, great, if we are missed out, perhaps it's fine also, as long as the restaurant is busy and there's a crowd who fills seats to allow us to work. That's my main priority."
On great local products, Scottish cuisine and having a fixed menu
Aizle promises to create high quality Scottish dishes (with global influence) that celebrate some of the best local ingredients.
Why did you chose to work with a fixed menu that changes monthly?
'The fixed menu was a trend I saw in Paris, New York and parts of Europe. The idea of a stripped back menu, reducing waste really appealed to me. Secondly, it was born out of necessity: my kitchen is 12.2 sqm! We have one oven, one stove top and that's it! We couldn't possibly do more in such a tiny spot.'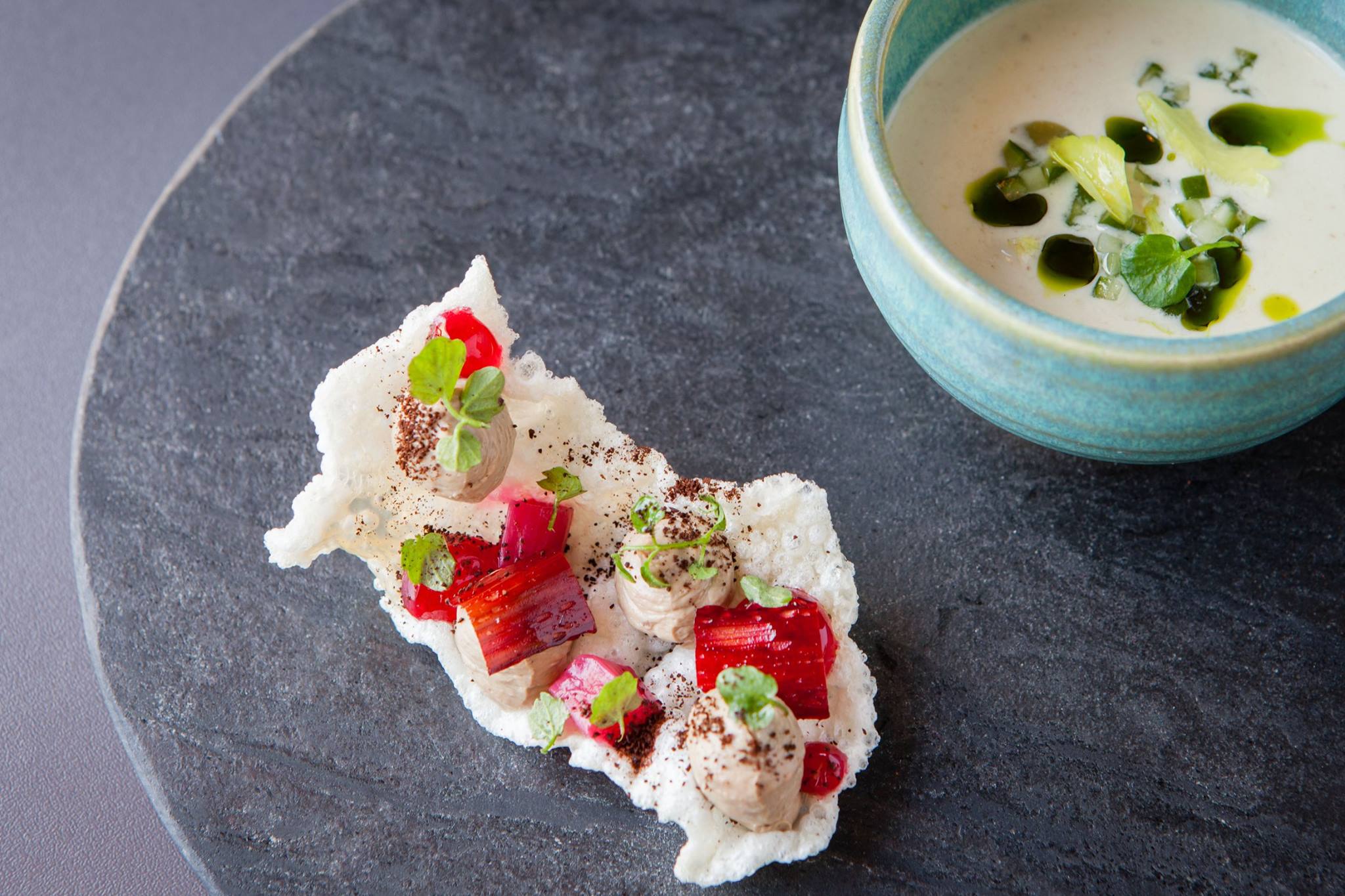 You cook with local products and celebrate what Scotland has to offer. Please tell me more about your views on Scottish food.
'Scottish food is amazing! We have world class produce all over the country, so it's an easy start. Education and exposure is certainly giving us a much better reputation and we have great chefs all over the country. I am proud to live and work here in Scotland. I missed it all those years away.'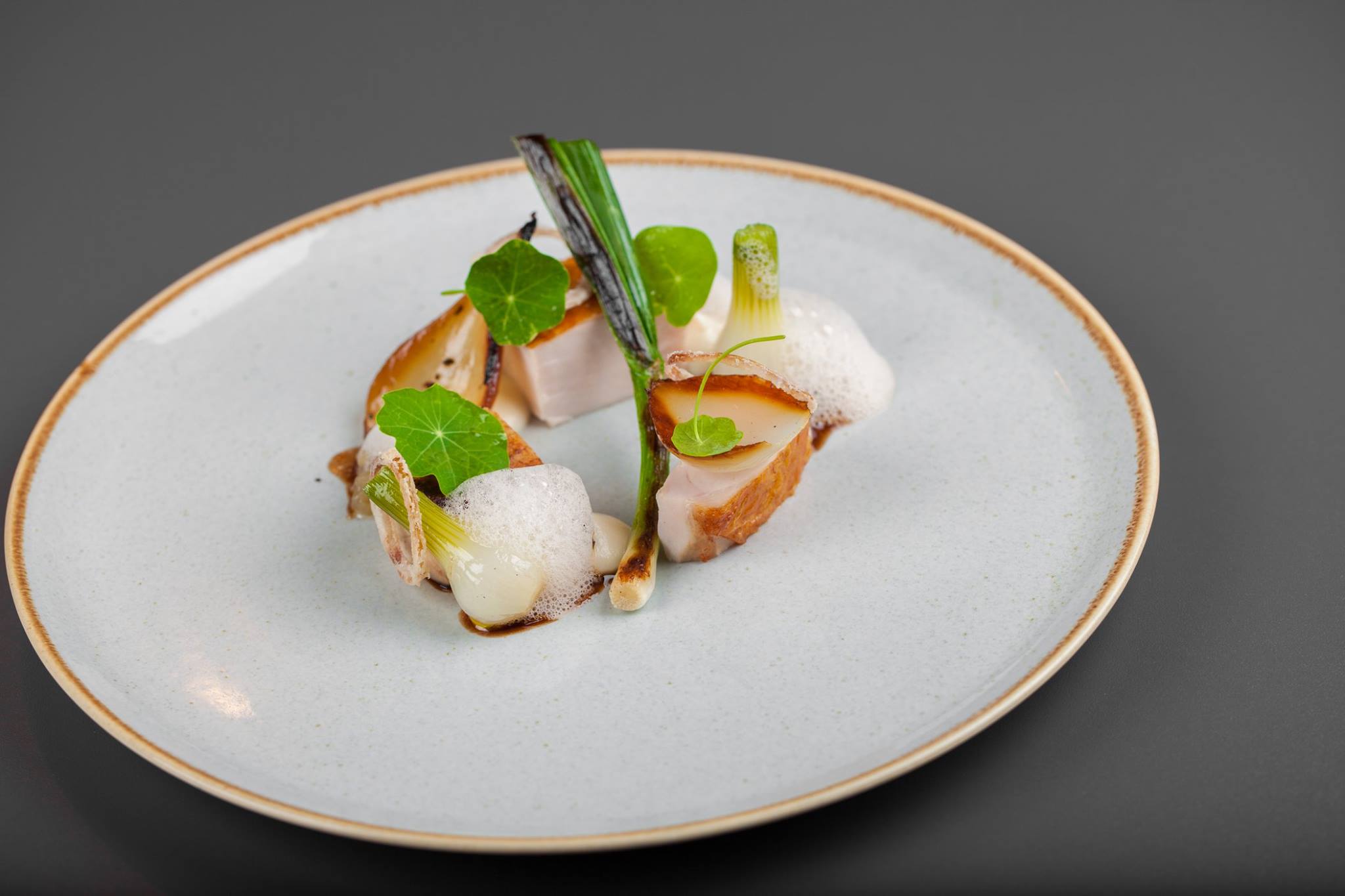 What are your favourite Scottish ingredients? (in no particular order)
Gartmorn Farm duck
Hand dived scallops and langoustines from Isle of Skye
Hogget from Inverurie
Castle of Mey Beef.
What do you consider the worst food crime?
'Food crime for me is deep frying sausages! I have seen many chefs in many hotels serving breakfast and deep frying sausages to cook them quickly. Laziness in the kitchens is a pet peeve!'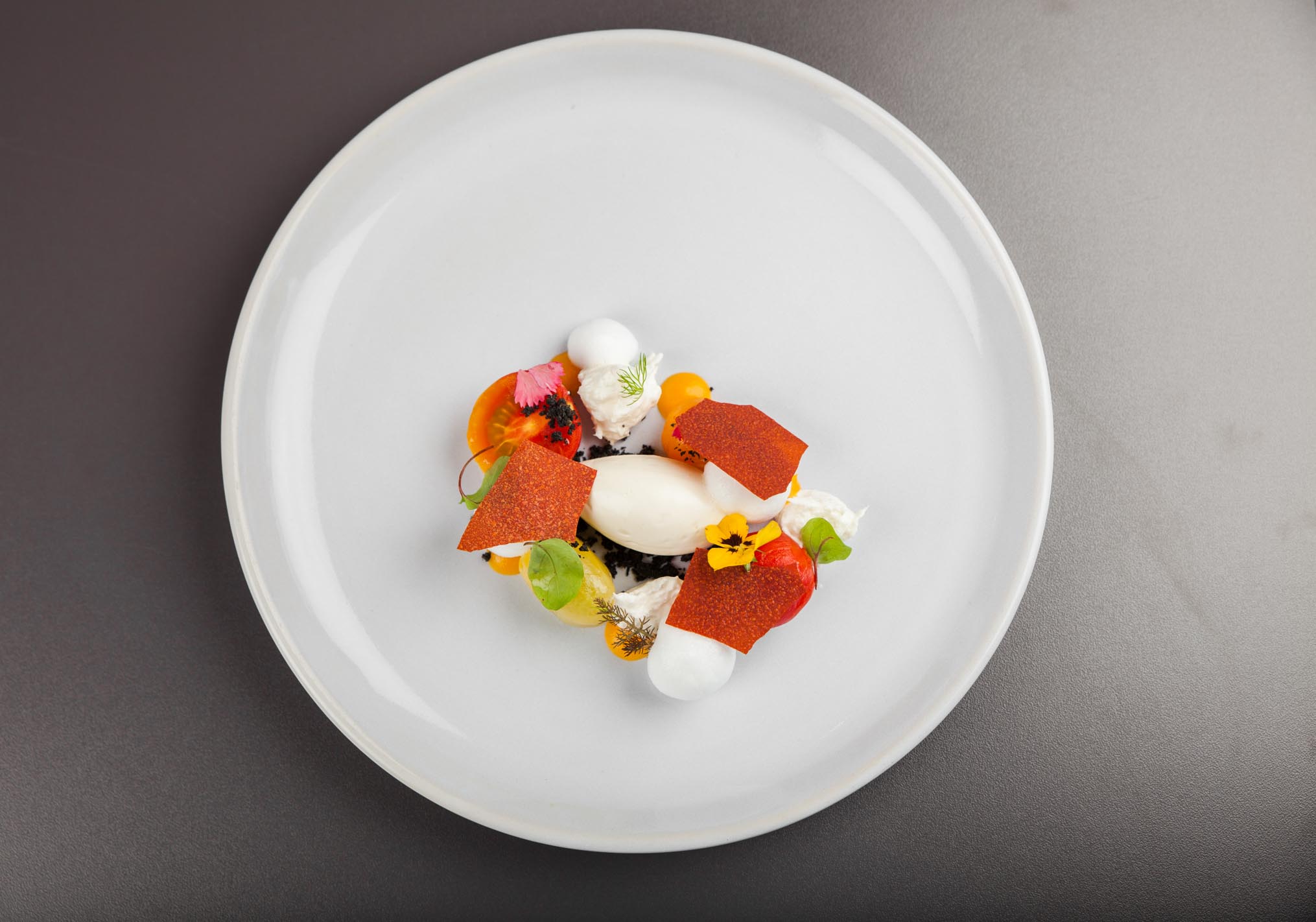 On work life balance and his two-year-old son
How do you find balance being a chef, managing a restaurant and taking care of your family?
'Honestly I am yet to find the work life balance. Having a son is first and foremost and will always be the proudest time in my life. I love spending time when we can, but he has a dad who works a lot. I work every night and when I close the restaurant on Mondays and Tuesdays, it's to be at home: I cook for my wife and son, we go to the park, walk the dog. Even though most of the time I'm tired, I get up and get out of bed, but that's what you do when you have children – your needs come last.'
What is the fanciest dish you have ever given your son?
'I remember posting a picture of my son spitting out wild turbot! It cost me an arm and a leg from my fish man, I got it as a special for Aizle. I saved him a portion thinking it would be a special moment, but he spat it out… Luckily he has grown to eat everything. I even watched him eat raw sea urchin in Portland whilst on holiday.'
Aizle is one of the best restaurants I've ever been to. As a matter of fact, I also wrote a review of it a couple of months ago. So, if you're ever in the Scottish capital, don't miss out on a delicious dinner prepared by Chef Ralston, but make sure to book in advance, as the restaurant is full most of the time!
Until next time,
Ioana