Listen to this article, or read on!
16th of February 2019. It's been almost a year since I met Enrico. Walking into his shop, Vinifero, was a breath of fresh air and a change of perspective, in the midst of an otherwise painful day. The fact that I went there with my ex, the day we broke up, is proof of my constant inability to conform to any norms. In between sadness and tears, Enrico's wine was delicious. I'm not sure if it was that, Enrico's hospitality, or the eclectic mix of Vinifero's old Viennese café interior and trendy natural wines, but for the first time that day, I felt a hopeful desire to stay in Vienna after all. That feeling sank in deeper as I progressed through the tasting, and here I am, almost a year later. But this is not my story. This is the story of Enrico Bachechi's natural wine world and Vinifero, which has, by now, become a staple of the natural wine scene in Vienna.
Enrico is a great host and his love of natural wine is palpable through his stories. Much like his wine, his approach to it is very unconventional too. 'When I taste wines, I never describe them', he says, 'I hate this. I always describe the winemaker, maybe the vineyard, the grape variety, the cellar, but the wine itself comes last'. 'Wine is subjective', he adds, 'and what matters is what [you] feel when you drink it'.
How Enrico Bachechi fell in love with natural wine
Enrico grew up in Livorno, in Toscana. Wine wasn't central to his life until later on. He studied forestry, then moved to Portugal, following his girlfriend at the time. His job as a guide in a port wine cellar was a turning point in his career. The exposure to wine tastings, vineyard visits and, just generally, people's eagerness to introduce him to the local wine culture, made Enrico decide to go back to university and study viticulture.
At that point, he didn't know the difference between natural and conventional wine. 'For me, it was just wine', he tells me. However, it didn't take long until he realised, that what he was learning at university wasn't what he wanted to do. And, at that point, viticulture studies only involved conventional winemaking. 'I didn't go to university to learn how to use a protocol', he says, referring to the various chemicals conventional winemakers add at every stage of the process. Natural wine, however, is low-intervention. This means that there is barely anything else added, other than (in some cases), a little sulphur.
Enrico had always been interested in bio farming since his forestry days, so turning to natural wine was the obvious step forward. He worked in ampelography (identifying vines) in Montpelier, and later, as a consultant, for different winemakers in Italy.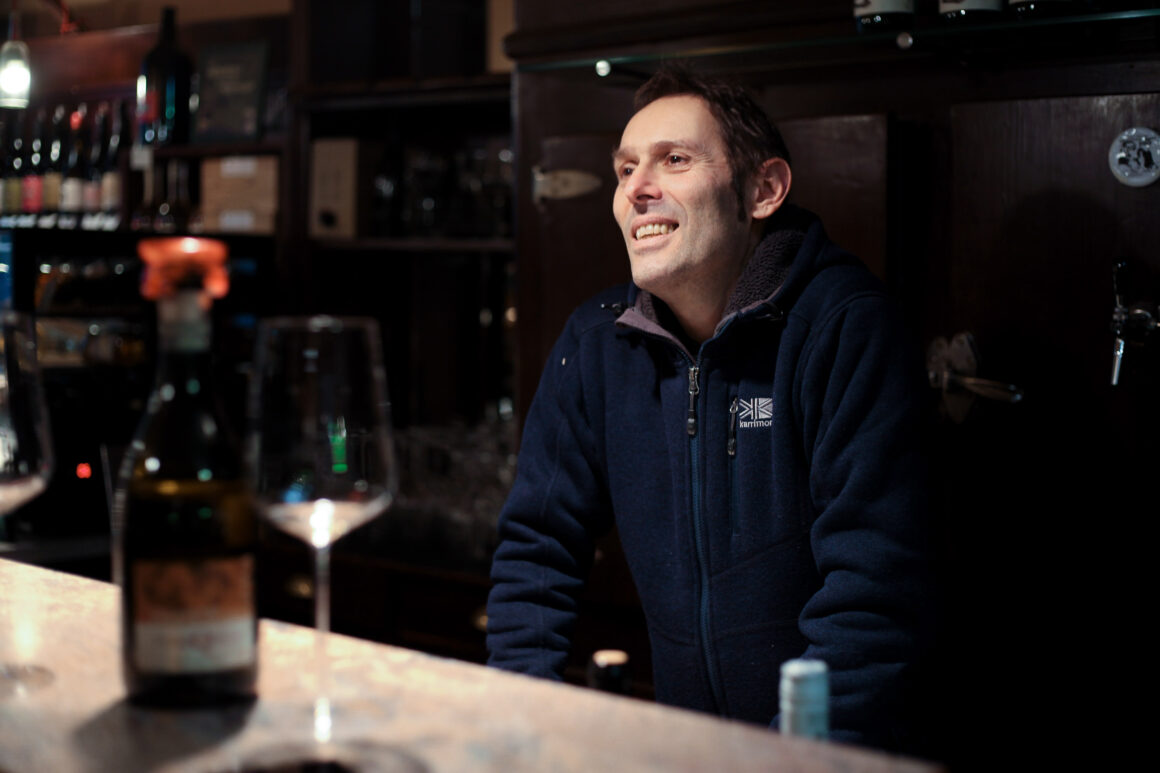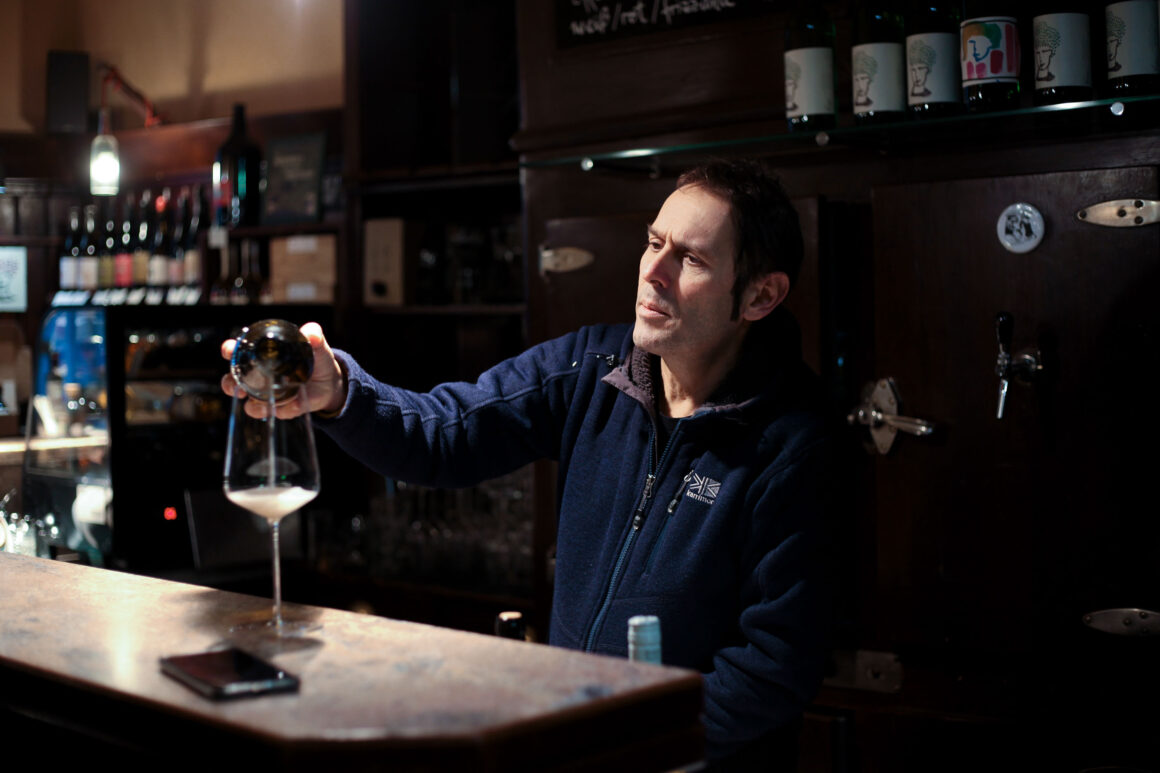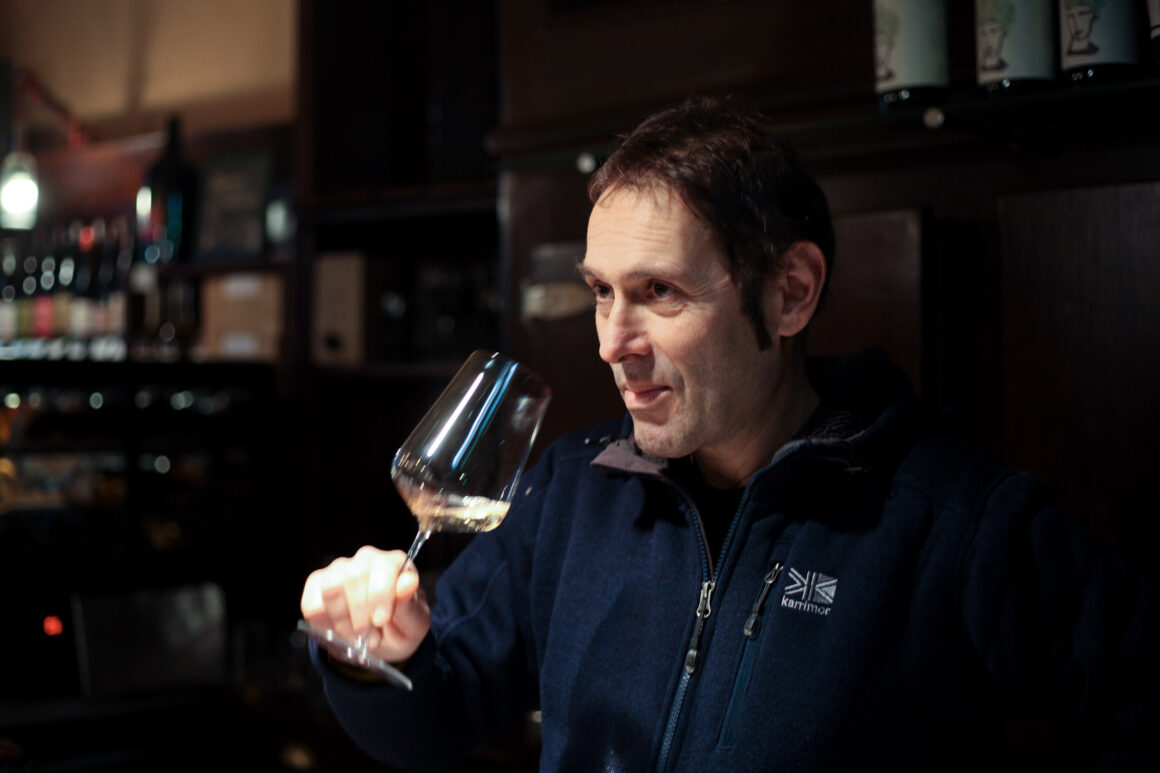 Vinifero, Vienna and where the wine things are
Enrico's Viennese story began in 2015, when he opened his company in the Austrian capital, and started importing Italian natural wines. Initially, he only had a storage. At the end of that year, he opened his first pop-up. Enrico enthusiastically tells me that some of the people who visited the pop-up are still regulars at Vinifero to this day.
'Vienna is a bit slow. It's very conservative, not very quick to adopt new trends', says Enrico as I ask him how the natural wine scene has changed since he moved here. 'If you live in a wine-producing country, it's always more difficult to change the mindset and taste of the people. This is why perhaps it's easier to bring natural wine to countries that do not [otherwise] produce wine, like Scandinavia, for example', he adds. Yet, these challenges were no barrier for Enrico.
Today, Vinifero is home to around seventy different winemakers. Its shelves hold over 250 different wines from Italy, Spain, Austria, Slovenia, Slovakia and the US. Of course, Enrico knows the story behind each and every bottle. He has few wines from winemakers whom he doesn't know well. 'There needs to be a personal relationship based on respect [between me and the winemakers]. And [we] need to have a similar philosophy. There any many natural wines [out there], but I'd rather have fewer winemakers, than a lot with whom I don't have any personal connection', he says, speaking about how he selects the wines that he brings to Vinifero.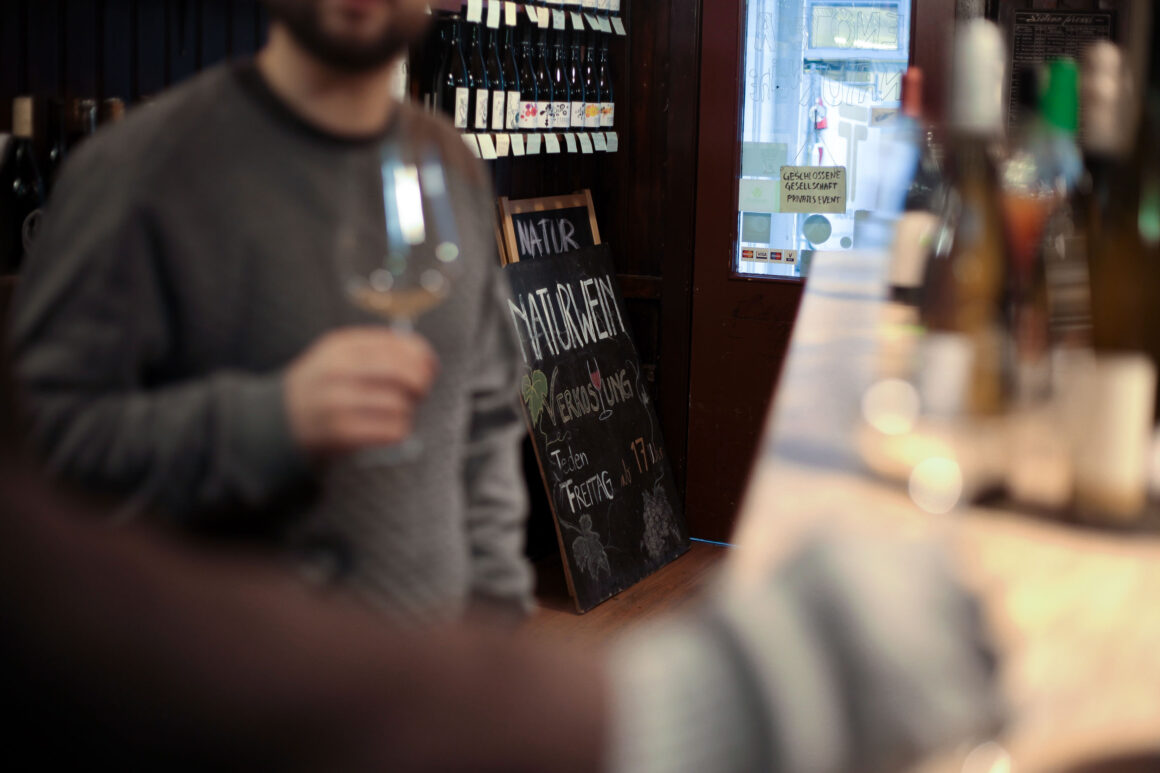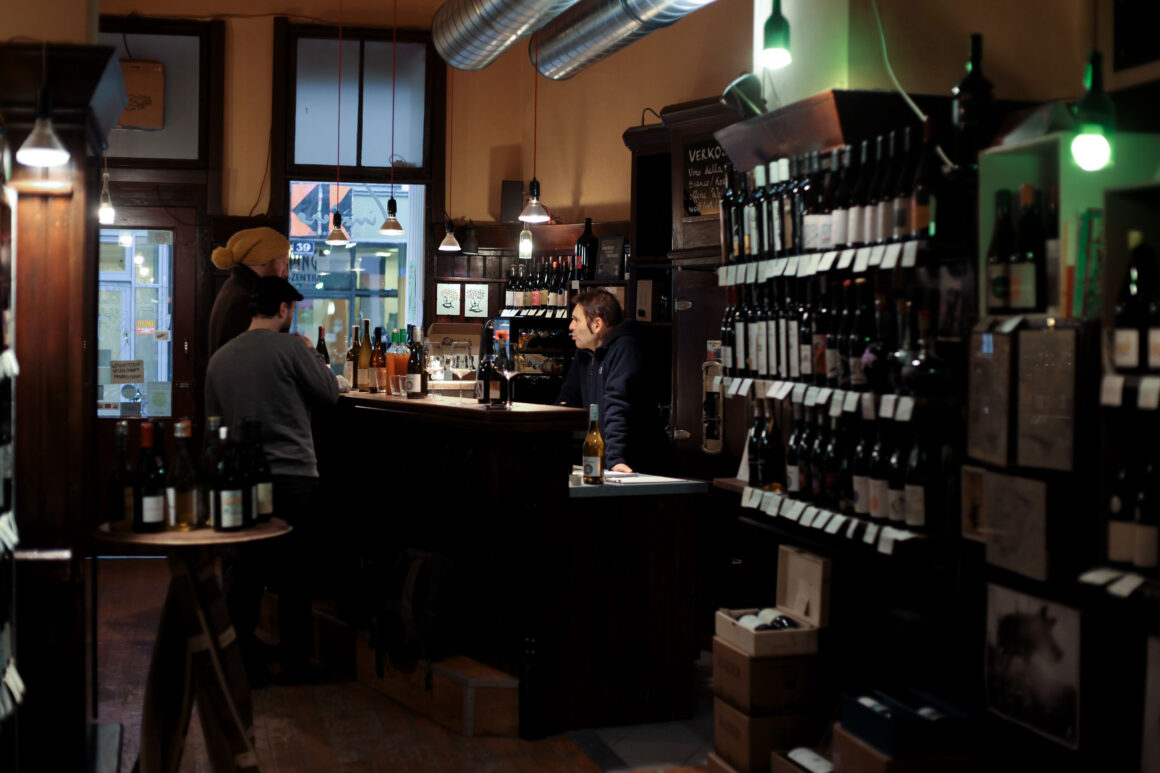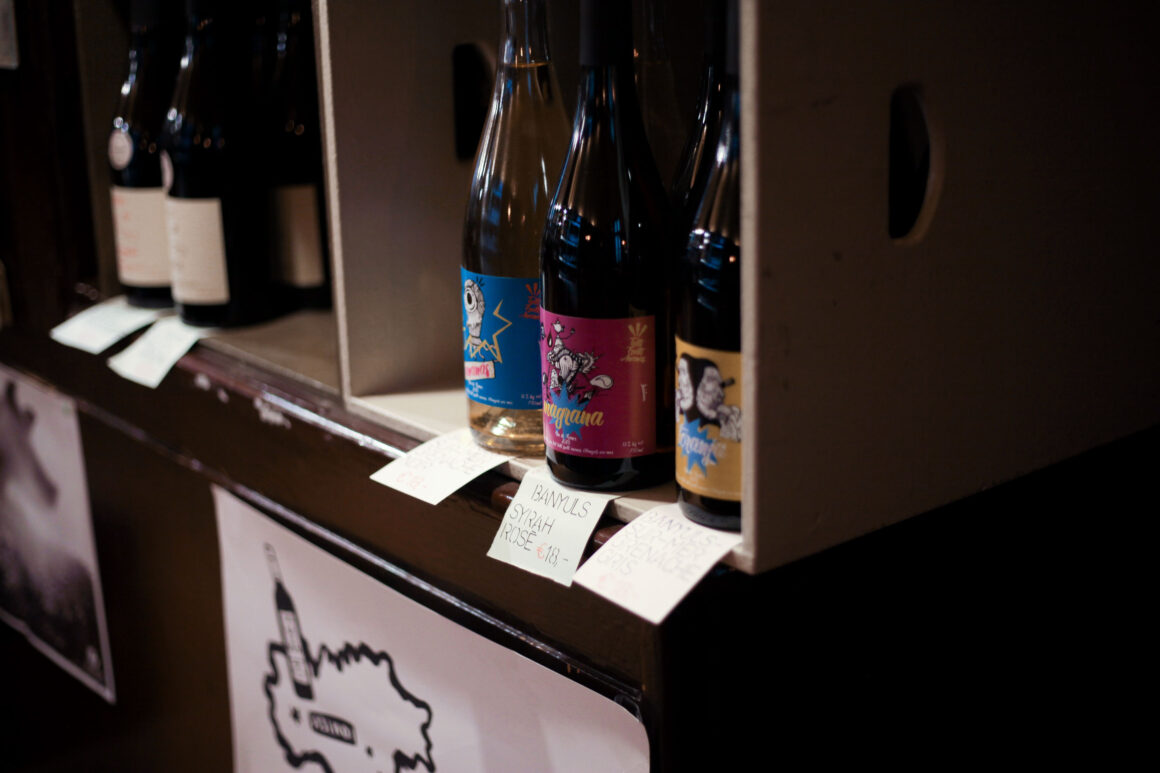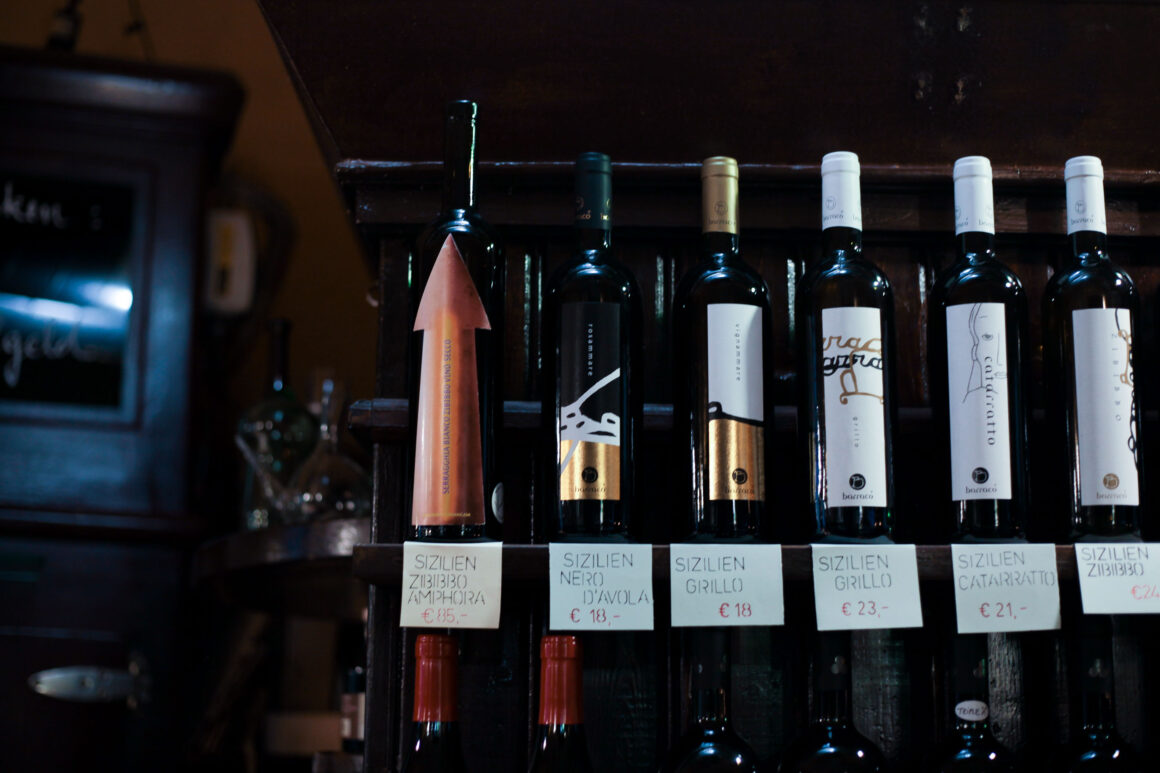 I ask him how he deals with customers who have never tasted natural wine. 'I try to give wine to these people', he answers, 'then, they can decide if they like it or not. If you start telling them stories about bio farmers, how they love each other and care about the world, and then ask them if they prefer wine, where the grapes are harvested by machines and sprayed with chemicals, and where animals sometimes die and people get sick from those chemicals, which is the obvious answer? But unfortunately the majority of wines come from that [conventional] kind of farming', adds Enrico.
He believes that wine is an important element of our food culture. He promotes the idea of drinking less, but drinking something that makes you happy, something that makes you feel good. You can find some of his wines on the menus at Noble Savage, Bruder, Mochi, O Boufés, Alma, Bio Deli, Kafe Kandl and Casa Caria. Or, if you want to experience Enrico's natural wine universe, you can visit the shop, Vinifero. Or join one of their wine tastings: every Friday from 5pm onwards.
More than just natural wine in Vienna
As I finish my last glass before heading home, Enrico tells me the story of Alvin, one of his first customers. The old man used to come to Vinifero because it reminded him of his childhood. He used to go there with his dad, when, instead of Vinifero, there was a traditional Viennese Gasthaus. Because he did not understand why the Vinifero col fondo prosecco was cloudy, Enrico used to always keep a bottle of conventional prosecco from the organic supermarket in his fridge, just to make Alvin happy. Today, there's only natural wine at Enrico's shop.
Vinifero is the kind of place that you can find only in Vienna. Its reddish, wooden walls carry the city's history. The wine that fills them is ready to delight you. And as it does, Enrico's words will echo in your mind: 'of course it's good, it's just wine'. As you sip from your glass, to the tunes of Nick Cave, Dresden Dolls or Interpol, Vinifero will take you on a journey that will feel both new and familiar. It will carry funky notes of artisanal wine, made by your grandpa when you were a child. It will instill a sense of conviviality and hope: the future is, indeed, low-intervention!