Hey guys, it's been a really long time! My last couple of weeks have been so hectic that the only blog related activity I did was to check out that my number of visits hasn't dropped significantly with me not posting anything new. Thankfully, it hasn't, in case you were wondering.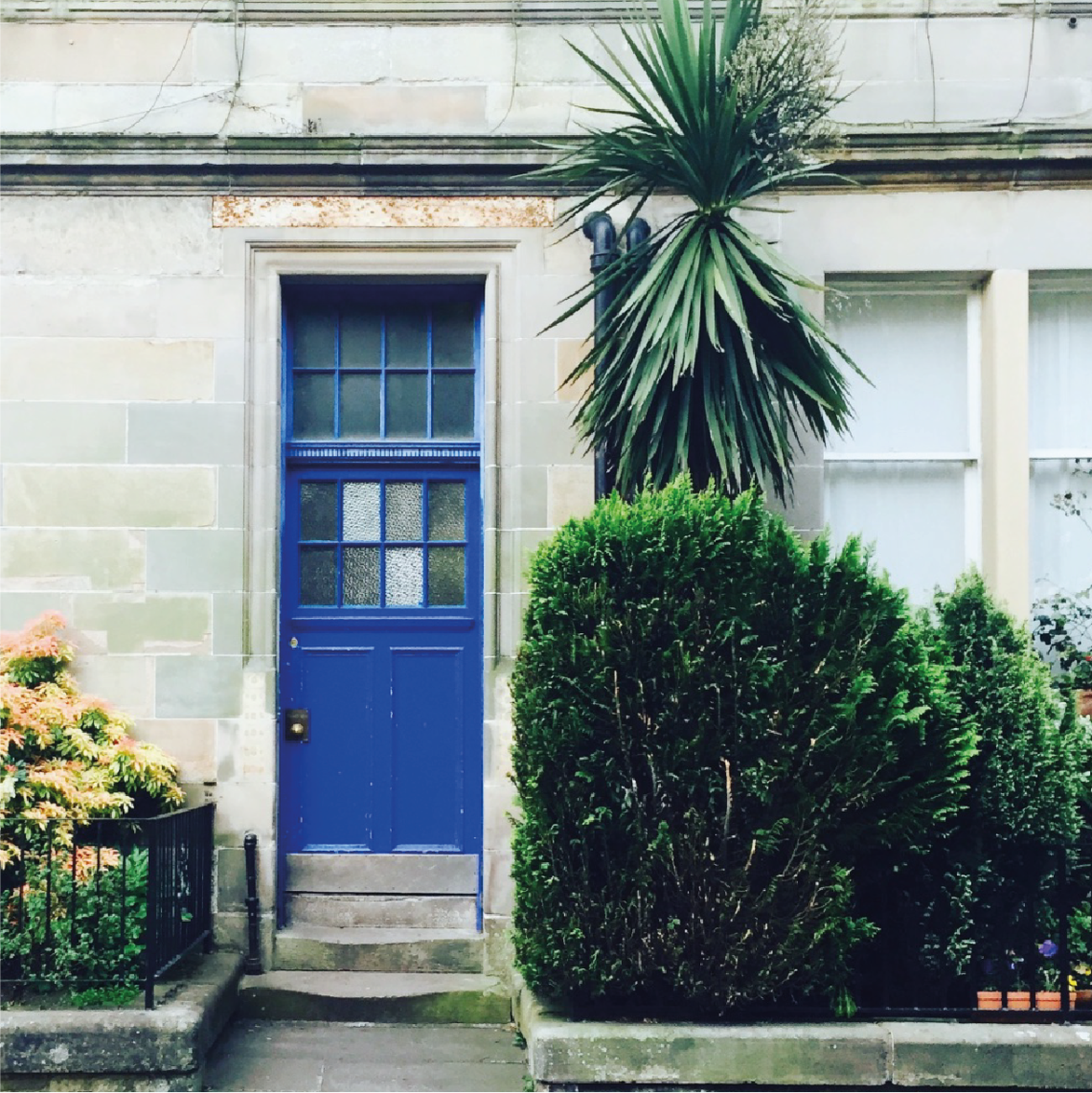 Lots have changed in my life lately:
I left my lovely flat with a view – yes, the one in Edinburgh, in exchange for my Mum's house with a garden.
I now live in a house with a dog. Not something that makes me particularly happy, since it likes to bark a little too much, but I'll have to get used to it. I know many of you will think something like 'oh my god, she's complaining that she's got a dog around, how is that possible, dogs are so cute'. Well, to be honest with you, I'm not a big animal person. I've tried it many times and have always failed.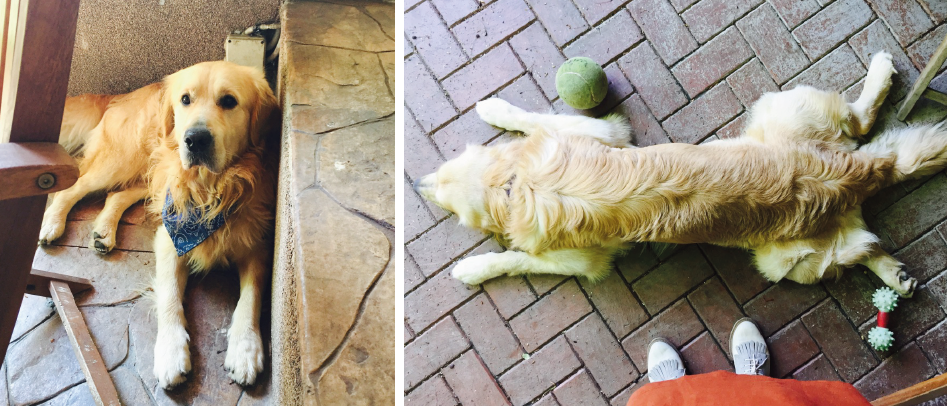 I moved from Edinburgh back to Romania. And, as you can imagine, trading the far west of Europe for one of the most Eastern European countries is not easy. Among the many things that are different (in both good and bad ways), I can still make my supermarket order online. Phew!
I've also spoken at a lovely A City Made by People event last week, where I talked about food, the Romanian food culture and the awesome products one can get in Scotland.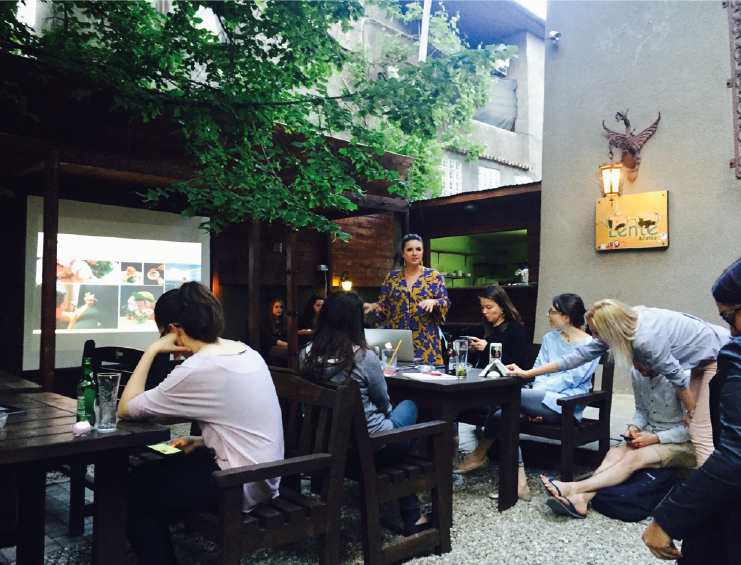 There are many things I love about Romania and many that I love about Scotland. And since everything is so fresh in my mind right now, I've decided to organise my thoughts into listicles.
5 things I love about Romania
The weather. I'm currently writing from my garden, wearing a t-shirt. Sun glasses have become as important as my wallet when I leave the house. Some days it's warmer than the warmest summer days in Edinburgh. I have to admit, however, that the thought of a really hot summer, which is right around the corner, scares me. Thankfully though, I can just retire to the mountains.
The fruits and veg. And Bucharest markets. On my first day in Bucharest, I took my boyfriend to Piata Obor, one of the largest and richest markets in Bucharest. We get to taste every fruit or vegetable before buying anything, and I can say that all of them are fragrant and sweet. I've been overdosing on tomatoes and strawberries, and am very much looking forward to the soon-to-come cherry season. Just as an fyi, one kilo of strawberries costs £1.30. Back in Scotland I was buying 200g for more than £2 and they weren't half as tasty as they are here.
Romanian cheese. As an utter cheese addict, I've tasted all the different types of cheese the market has to offer. I've had sheep's, goat's and buffalo telemea (which is the Romanian version of feta), and which you can get fresh – fairly soft, or aged – quite hard, crumbly and salty. I've also rediscovered branza de burduf, which is a soft cheese that is kept in the sheep's stomach and has a very intense but lovely flavour.
Having a garden. Last week my boyfriend and I went to the market (again) to get all sorts of plants and redecorate the garden. We've planted lots of (mostly edible) flowers, a good couple of tomato plants, thai basil, Italian basil and purple basil, dill, carrots and cimbru (savoury) – a herb heavily present in Romanian food. Having a garden also means having access to a barbecue, which I've already used to make naans – the best I've ever made and cook the chicken for the best curry that I've ever made. Stay tuned, I'll definitely post the recipe once I will have tested it a second time!
The prices. Bucharest is no longer as cheap as it used to be five or six years ago, but compared to the UK, you can really have a blast for little money. I don't have to take public transportation because taxis are cheap. When we arrived, I took my boyfriend to my favourite restaurant and we had a feast for less than half of what we would have paid in an average Scottish restaurant.
5 things I miss from Scotland
Having everything within walking distance. I loved getting up in the morning and just going into the city without any specific purpose. Edinburgh was the perfect place to just walk around, and you only really need public transportation if you're going from the centre to the beach, or the airport, or are in a rush. Bucharest is large, crowded, and polluted. Plus, taxis are cheaper, which kind of makes you lazy in the long run.
Local butcher, cheesemonger, fishmonger, wine shop and bakery. I will miss these forever. The inability to take my backpack and go for a gourmet stroll in search of fresh scallops, cheap oysters, venison and great British cheese drives me a little crazy. I guess I'll have to get used to this inability now.
My flat with a view. I love my current garden and all the things it comes with – barbecues, gardening, my cherry tree – but I do miss looking out of the window and seeing Arthur's Seat and Edinburgh Castle. And my oh my, I'll miss the fireworks at the end of the festival in August!
The wide variety of local and foreign products. Scallops, oysters, venison, black pudding, haggis, rhubarb, ruby chard – and these are just the Scottish ones. I also miss fresh curry leaves, finding fresh coriander at every corner, my local Mexican shop with habaneros, super ripe mangoes, yellow plums, Japanese products, like good brown miso and dashi powder, and many more. They shaped me as a home chef, so not having access to them now makes me feel slightly incomplete. Until, of course, I'll embrace the local products even more. Hey, in Romania there's plenty of wild boar, for example! And fresh fruits and veggies are super tasty!
The architecture. I think this is a typical answer for anyone who has lived in Edinburgh. Edinburgh is an incredibly picturesque city that will steal your heart as soon as you start wandering around. It makes you feel like you're part of a fairy-tale…
Now that I've updated you on my new life, I will also restart posting recipes. I've kept a couple from Scotland, for the times when I'm excessively nostalgic. But guess what? I'm still working for a British company, so tomorrow I'm off to the UK again. Maybe I'll bring back some black pudding… 😉
Love, happyholism and nom-nom,
Ioana