I've been living the ultimate gourmet life lately. So much so that last week I had homemade duck confit pie with a cherry and red wine sauce. On the train. With metal cutlery, of course. I packed the sauce in a small box, then carefully poured it into the larger one while holding the pie up so it wouldn't get splashed. Thankfully I was sitting in the very last seat on the train. I can only imagine the bunch of bewildered faces scrutinising me and my gourmet snobbery.

The innocent start of an epic journey
I thought that my exquisite train lunch was going to be my epicurean highlight. In fact, the weekend was going to unravel one gourmet experience after another. What started as an innocent walk through the city searching for fresh wild garlic turned into an epic journey guided mainly by my ravenous taste buds.


Gourmandise
With about three kilos of fresh, bright green wild garlic picked from a secret garden somewhere along the Waters of Leith (far from our enemies, the dogs), my mind kept wandering through possible recipes. Somehow the idea of a wild garlic risotto seemed to stick. I decided it was a good idea to stop by I.J.Mellis, a great (but sin inducing) cheesemonger, to get some good cheese for the risotto.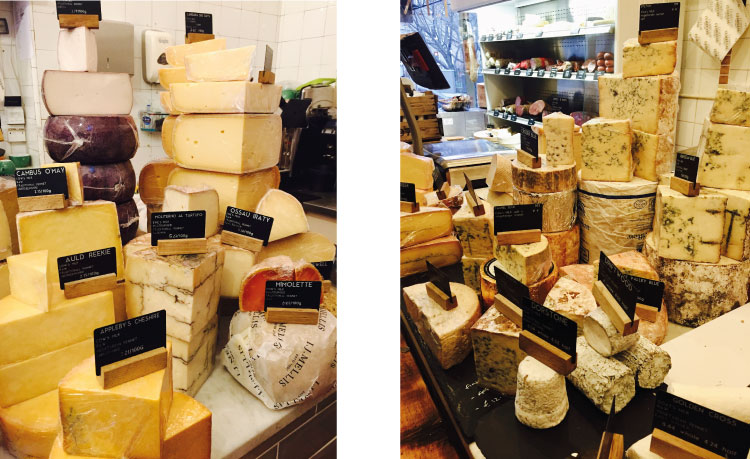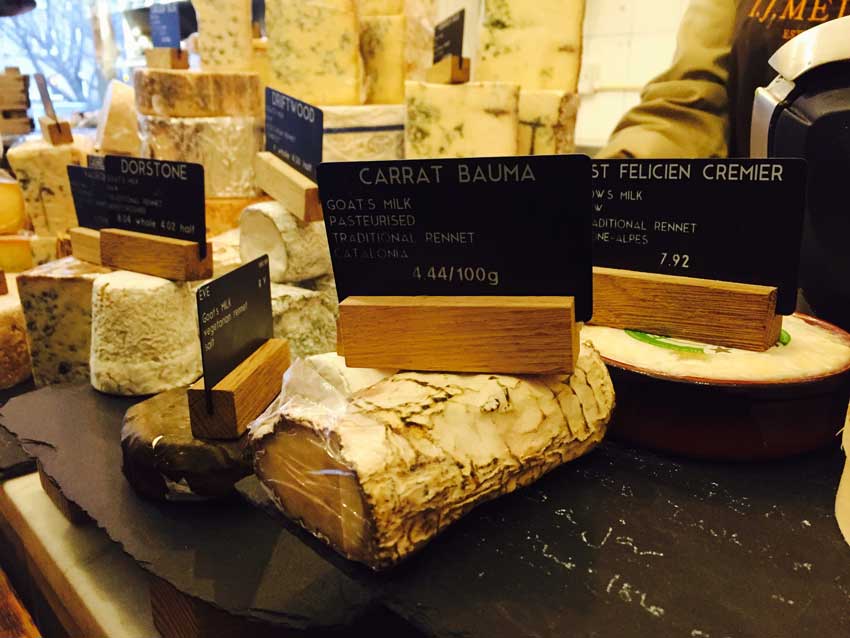 Extravagance
Seven types of cheese and £60 pounds later I managed to say stop, but not without a bulb of black garlic (the existence of which had previously been unknown to me), some delicious finocchiona and a couple of locally produced raw chocolate bars. Of course, this indulgence was succeeded by a couple of other breaks to buy everything needed for what was to be the ultimate cheese and wine dinner.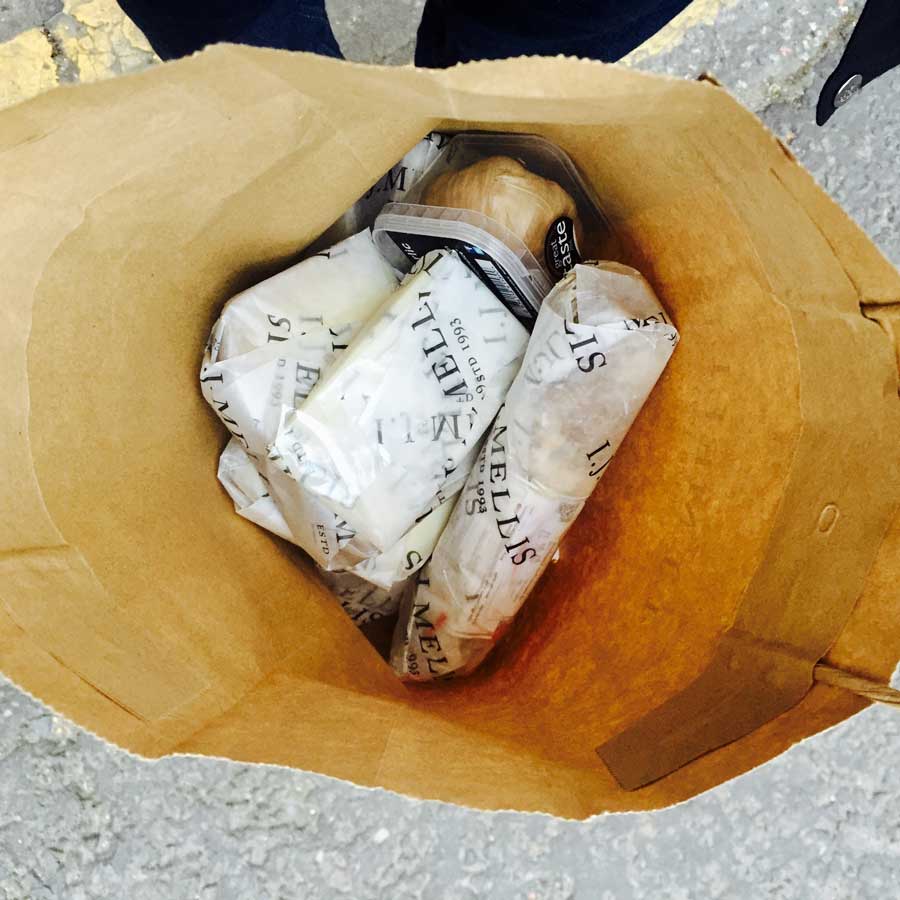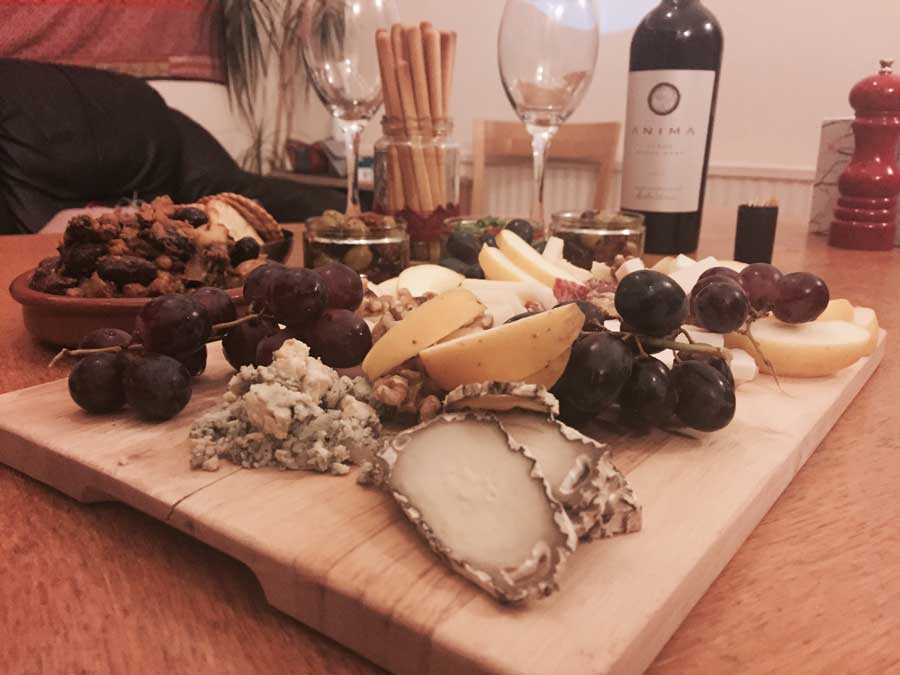 Buñuel's surrealist bourgeoisie
Max and I decided the best way to celebrate our extravagance was to watch one of Buñuel's masterpieces: The Exterminating Angel. We paired the exquisite cheese platter with a bottle of Aurelia Visinescu's Syrah (that I brought from Bucharest not long ago) and sprinkled it with Buñuel's surrealism. Because each bite had to be savoured in all its glory, our dinner lasted longer than the movie. Trapped in our own bourgeois cul-de-sac, we only finished eating half-way through the second movie: The Discreet Charm of the Bourgeoisie, another Buñuel masterpiece and one of my all-time favourite films.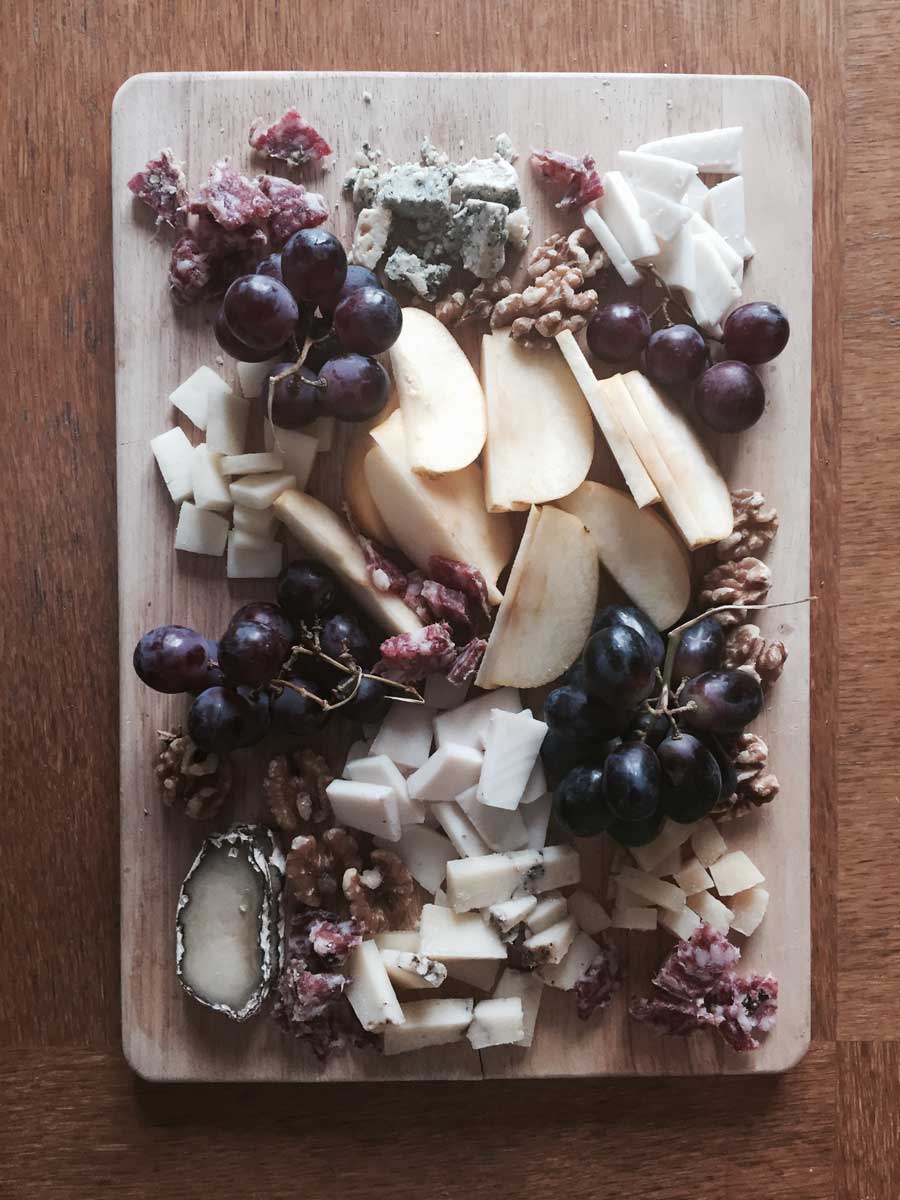 The cheese
"Age is something that doesn't matter, unless you are a cheese." Luis Buñuel
By now you're probably wondering what made our dinner so special: a selection of different types of cheese from the UK, Italy, France and Spain. In the order of their purchase, we indulged in some:
Tavolara (a dry Italian ewe's milk cheese)
Murcia al vino (a Spanish classic that will always be on our cheese platters)
Moliterno al Tartufo (a semi-dry Italian ewe's milk cheese with black truffles)
Carrat Bauma (a Catalonian pasteurised goat's milk cheese with an intense flavour)
Rachel (a Somerset raw goat's cheese)
Cabrales (an Asturian mature cheese)
Ossau Iraty (a ewe's milk cheese from the Pays Basque).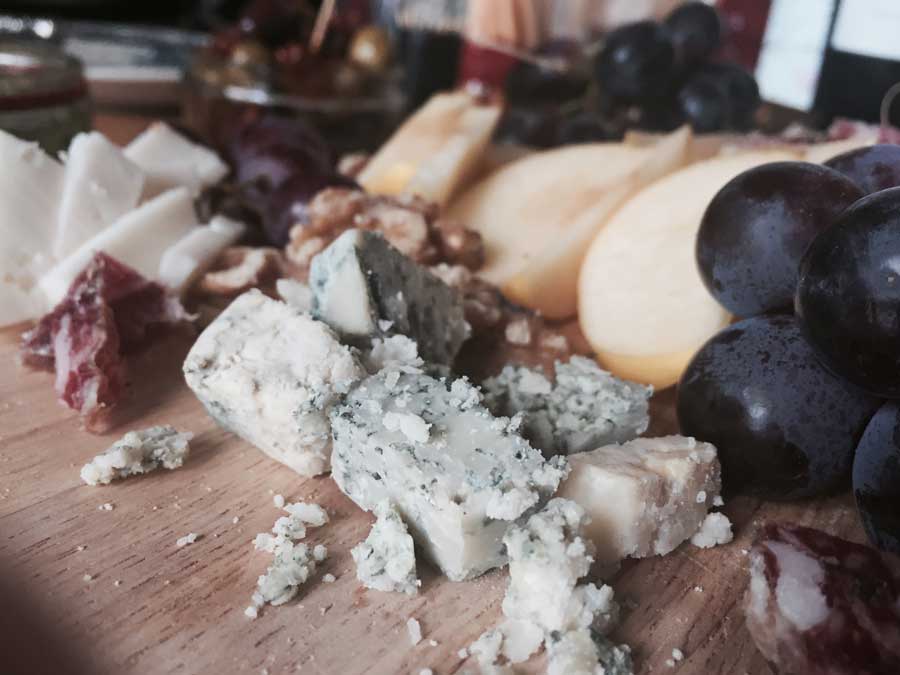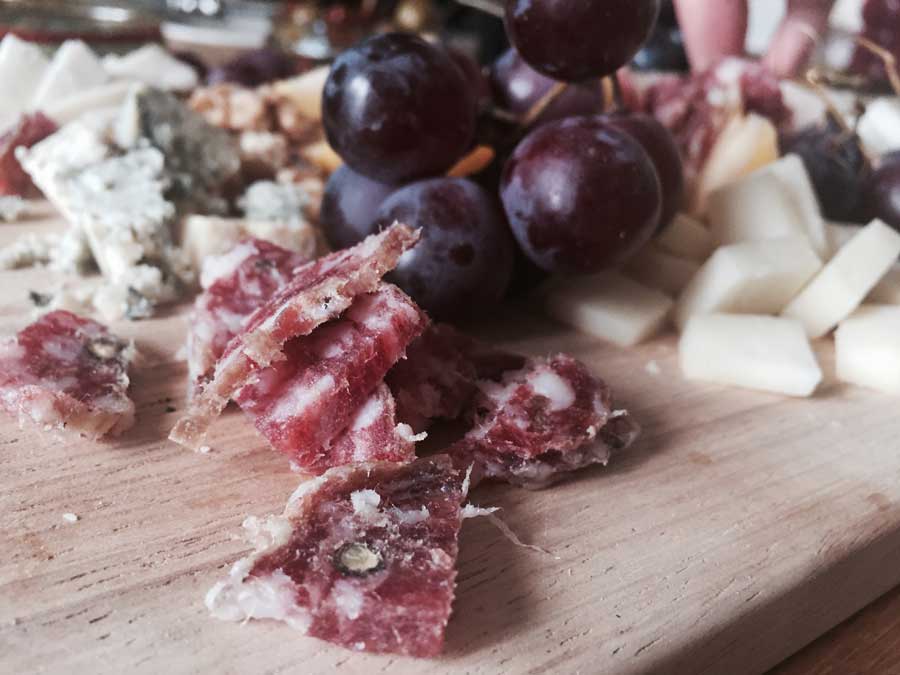 The recommendations
If you like a well matured blue cheese with an intense flavour, Cabrales is exquisite: tangy and with a lasting aftertaste. The cheesemakers age it for a couple of months in the Asturian limestone mountains. If you prefer an easy, semi-soft, smooth and aromatic cheese, I wholeheartedly recommend Rachel. As a matter of fact, if you ever come across it, don't miss it – it will delight your palate! While Ossau Iraty didn't stand out when I tasted it (the cheesemonger convinced me to buy it), it was the cheese I enjoyed the most with wine.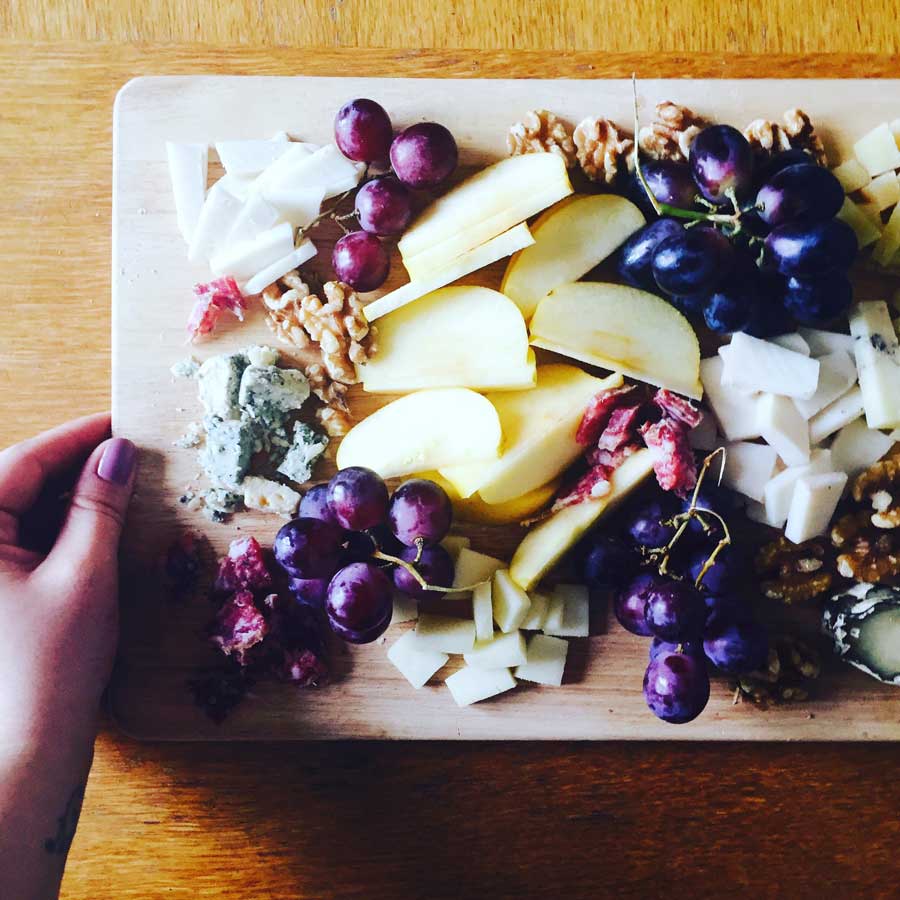 In vino veritas
Packed with hedonistic pleasures, Saturday flew by rather quickly. In the same spirit, Max and I started Sunday with yet another innocent walk with a simple purpose that turned into a gourmet quest. Our search for cement filler, to fix a hole we've had in the wall near the fireplace, turned into an adventure with red wines and a short wine tasting at a wine shop in our neighbourhood. With a little more self-control than the previous day, we managed to restrict ourselves to three bottles of wine only, went home and, in between sips, finally repaired that hole that had been staring at us since my birthday party, in September.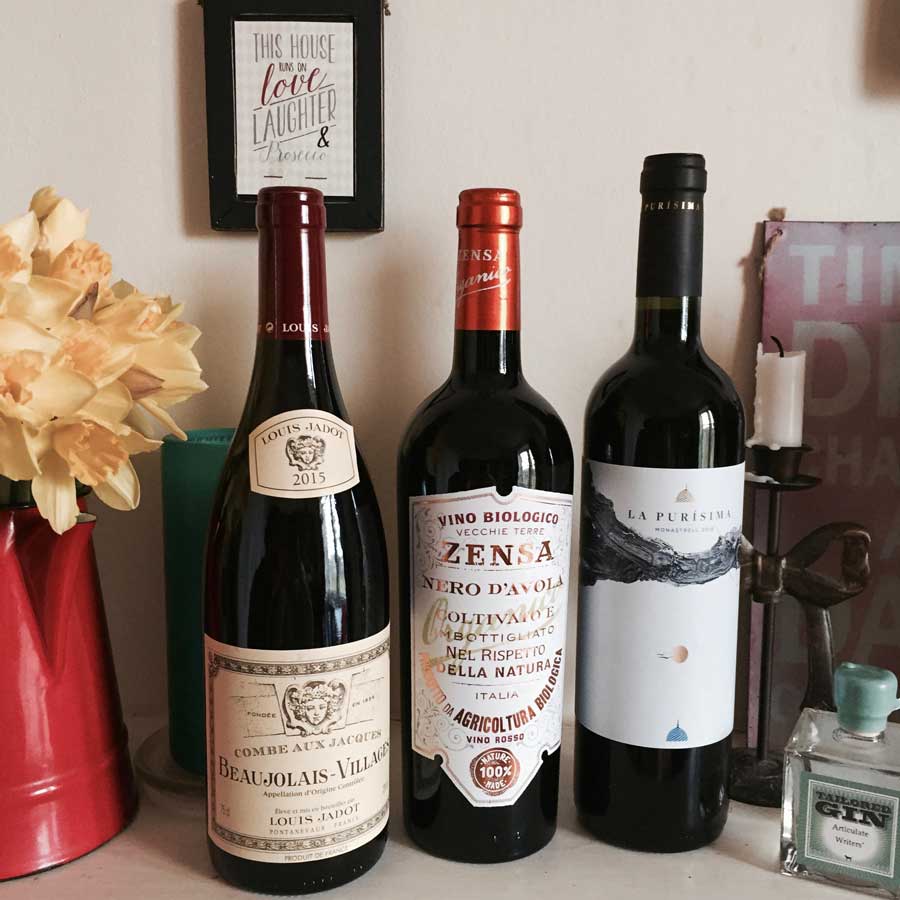 Until next time,
Ioana